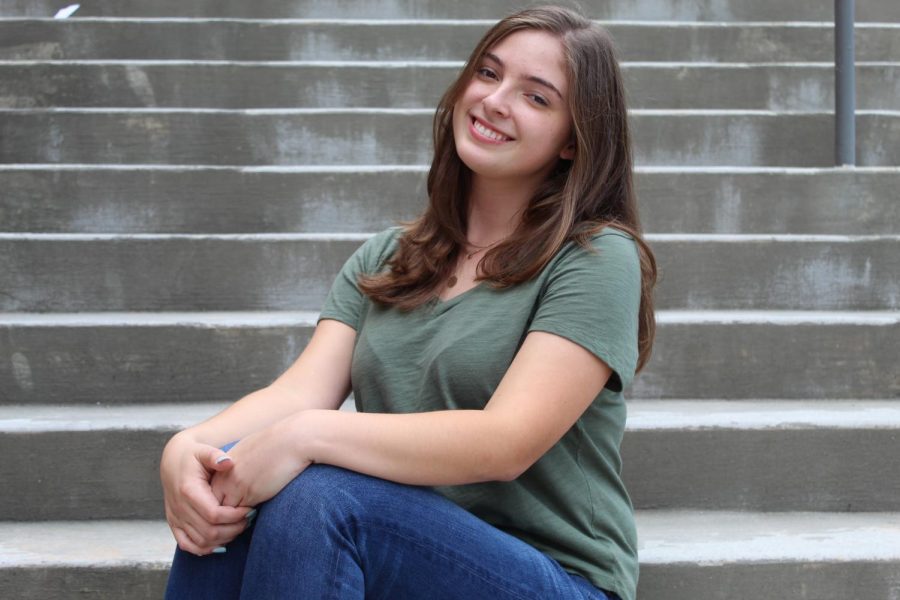 Kate Haas is a senior at South Forsyth High School and this is her third year writing for
The Bird Feed.
She has previously worked as the features editor and will spend her final year as senior editor. Her favorite pastimes include reading, writing, and watching movies and TV shows. She aspires to one day live in New York City and to travel the world. Kate is looking forward to this year on
The Bird Feed
and cannot wait to see what exciting articles she will write. You can contact her at
[email protected]
or through her Twitter, @khbirdfeed. 
Kate Haas, Senior Editor
Apr 03, 2020
Dec 18, 2019

Senior Spotlight: Isabel Hui

(Story)

Dec 18, 2019

AP and IB students no longer have to take EOC

(Story/Media)

Nov 08, 2019

Shout "Opa!" to the Cumming Greek Festival

(Story)

Oct 22, 2019

2019 Varsity Volleyball season wraps up

(Story)

Oct 14, 2019

Vacation over Staycation

(Story/Media)

Sep 27, 2019

Point counterpoint: Staycation vs. Vacation

(Story)

Apr 25, 2019

Girl's varsity lacrosse: determined to improve

(Story)

Mar 28, 2019

Vietnam war veteran shares stories with AP Lang classes

(Story)

Mar 15, 2019

How to rock prom on a budget

(Story)

Mar 12, 2019

More than a day for books: SFHS Literacy Day

(Story)

Mar 05, 2019

New classes for a new school year

(Story)

Jan 18, 2019

Affecting the masses: South Forsyth families and how they deal with the government shutdown

(Story/Media)

Dec 10, 2018

College is overrated

(Story)

Dec 05, 2018

Point-counterpoint: Is college worth it?

(Story)

Nov 25, 2018

Diving into the world of magic: Crimes of Grindelwald

(Story)

Nov 05, 2018

An interview with Lucas Ramos Gimenez

(Story)

Oct 17, 2018

German students take on SFHS

(Story)

Sep 14, 2018

Left-handed people in a right-handed world

(Story/Media)

May 17, 2018

Dorm room decorating made easy

(Story)

May 15, 2018

Hot books to spice up your summer

(Story/Media)

Apr 11, 2018

Student voices on immigration

(Story)

Apr 05, 2018

Another Chapter Bookstore

(Story)

Feb 16, 2018

Club Profile: French Honor Society

(Story/Media)

Jan 22, 2018

North Georgia Snow Day

(Story/Media)

Jan 11, 2018

Finding the keys to success through the X-Factor

(Story)

Dec 21, 2017

25 gifts under $25

(Story)

Dec 08, 2017

Reviewing 12 days of Christmas movies

(Story)

Dec 05, 2017

Most binge-worthy shows to watch this season

(Story)

Nov 17, 2017

Untraditional Thanksgiving

(Story)

Nov 15, 2017

Safe places with Mrs. Reid

(Media)

Nov 10, 2017

2017 Nobel Prize awarded in science and medicine

(Story)

Sep 22, 2017

Social Emotional Learning joins with Habitudes

(Story/Media)

Sep 19, 2017

Safe places with Ms. Peace

(Media)