Vietnam war veteran shares stories with AP Lang classes
Hang on for a minute...we're trying to find some more stories you might like.
Students gather around, eager to hear the stories of Captain Beddingfield, a Vietnam war veteran. He shares his stories, as well as takes pictures with the students. His experiences seem completely foreign to these students, who are around the same age that he was when he served.
Captain Beddingfield, one of the few surviving Vietnam war veterans, visited South Forsyth High School AP Lang classes. These classes had just finished studying the novel The Things They Carried, written by Vietnam veteran, Tim O'Brien. The novel is a collection of linked fictional short stories surrounding the Vietnam war.
After graduating from Western Carolina University, Beddingfield attended Infantry Officer Candidate School and then headed to serve in Vietnam from 1968 to 1969. Beddingfield served as the infantry platoon leader for Company C, 1/35 Infantry Regiment, 4th Infantry Division.  Beddingfield was discharged as a Captain. After serving, he spent his professional career practicing law in Georgia, beginning in 1984, still occasionally practicing today. Decades after the time of his service in Vietnam, he shares his stories of war with students at South.
As he talked throughout the day, he shared different stories of his personal experiences in warfare. This experience allowed the class to talk directly with a Vietnam veteran and compare it to what they read for class.
"Captain Beddingfield allowed us to see the teachings of the novel in a more personal way," Junior Ethan Barrilleaux exclaimed. "He told us stories the way O'Brien wanted them to be told as alluded to in his novel."
Throughout his presentation, he showed students images that he took during his time in Vietnam. These pictures capture the stories he shared.
"The most memorable to me was when he told us about the buddies he had in the war," Barrilleaux shared.
An important theme in The Things They Carried is the power of storytelling. Through Beddingfield's stories, students were able to directly see this idea and realize it's importance.
Captain Beddingfield is proud of his time spent serving in the war.
When asked about his most significant moment, Beddingfield responded, "During my time as an Infantry Platoon Leader in Vietnam, I did not have a person killed in action. We had some wounded, but none killed."
The purpose of this experience was to deepen the students' understanding of the Vietnam war.
Barrilleaux connected to Captain Beddingfield's presentation saying, "My view of The Things They Carried became much more personal and universal."
This gave students a more meaningful understanding of the themes discussed in the novel. By talking to veterans, students are able to expand their view of war outside the textbook and humanize the soldiers.
History teacher Brian Fahey said, "Although a first-hand account may contain some bias, it is important to listen to and understand that perspective to get a fuller picture of the impacts of the war. Speaking to veterans gives war a human face, going beyond discussing politics, tactics, and casualty numbers."
Captain Beddingfield's presentation was a valuable experience that students are sure to remember. Through his discussion, students were able to expand the themes from The Things They Carried beyond the novel and relate it to the real world.
About the Contributors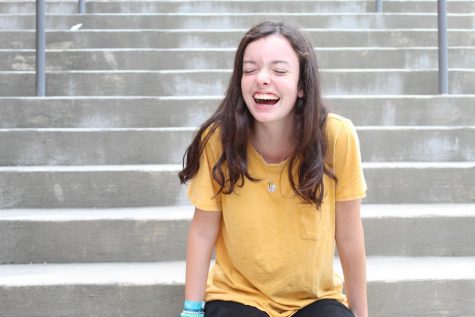 Sierra Wamsley, Editor-in-Chief
Sierra Wamsley is a senior at South Forsyth High School. She is beyond thrilled for her fourth year on
The Bird Feed
staff. You can often find Sierra splashing in the pool or writing a new story. She will be continuing on the South Forsyth Swim and Dive Team for the fourth year. She'll always have a big smile on her face and a positive attitude. Sierra spends the majority of her free time engaged in music. She is usually jamming out to pop music with her brothers in the car. One item that has always been on her bucket list for the future is visiting Greenland. You can reach Sierra on Twitter at
@wamsley_sierra
or email her at
[email protected]

.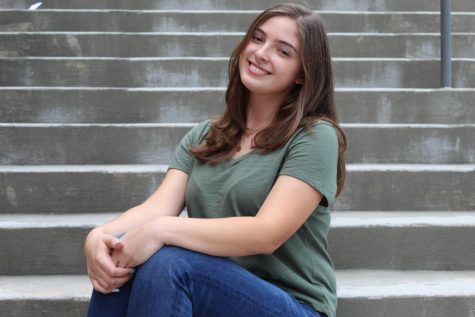 Kate Haas, Senior Editor
Kate Haas is a senior at South Forsyth High School and this is her third year writing for
The Bird Feed.
She has previously worked as the features editor and will spend her final year as senior editor. Her favorite pastimes include reading, writing, and watching movies and TV shows. She aspires to one day live in New York City and to travel the world. Kate is looking forward to this year on
The Bird Feed
and cannot wait to see what exciting articles she will write. You can contact her at
[email protected]
or through her Twitter, @khbirdfeed.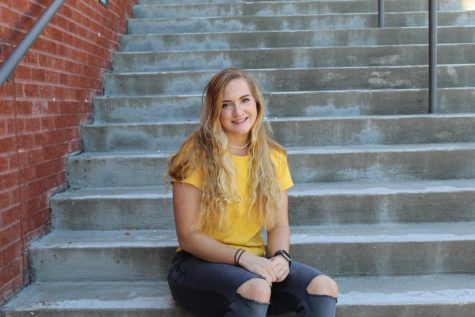 Sadie Rawlings, Co-associate Editor
Sadie Rawlings is a junior and a co-associate editor of
The Bird Feed
staff
this year as she was formerly the online editor. She usually spends her free time in the gym where she prepares for upcoming CrossFit competitions. In addition to writing for the Bird Feed, she runs her own lifestyle blog called
Sadie's Ways
. Most people would describe Sadie as dedicated, bold, and organized; it's her goal to do everything to her best ability and to take challenges head-on.
Feel free to contact her at
@SadieRBirdFeed
or
[email protected]