Senior Spotlight: Isabel Hui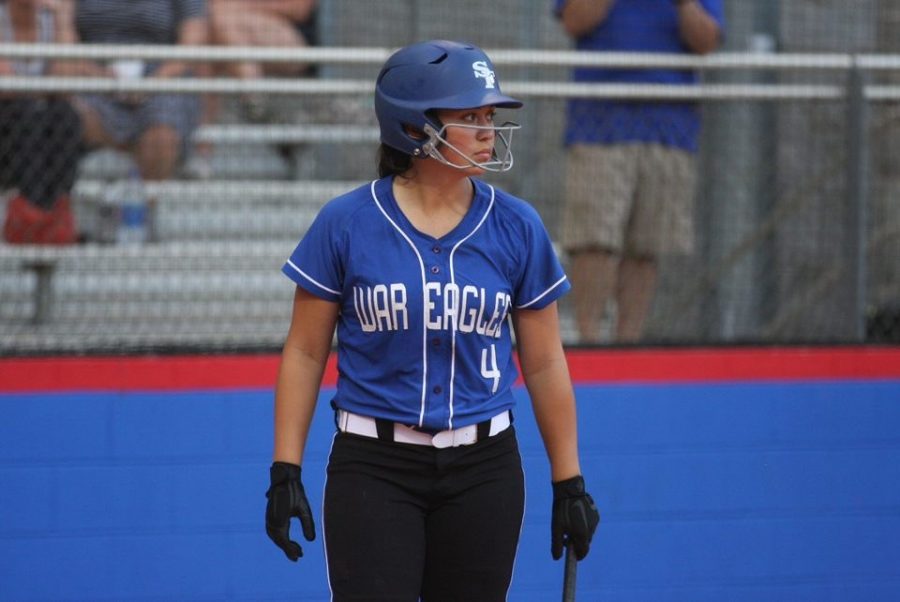 Isabel Hui, the only senior on South's Varsity Softball team, hit strides this year as she led the team in winning against undefeated teams such as North Forsyth and Allatoona. Her endeavor and zeal helped Isabel lead the rest of the Lady War Eagles to victory. 
After playing the sport for 13 years, Hui concluded her softball career this 2019 season. As the only senior on the team, Hui felt that her role held a lot of responsibility.
"I had to set the tone for how every team member was going to act as a senior," said Hui.
She learned first hand the impact that seniors have on underclassmen.
"When I was a freshman, the seniors set the tone for how we were supposed to act as a senior so I kept the impact I had on them in mind this year," explained Hui. 
Along with athletic achievement, Hui also thrived in school. Throughout her four years at South, she has taken a rigorous course load with many AP and honors classes.
"It was really hard and I really had to learn how to manage my time. My motivation to do all the things I wanted to do kept me going," said Hui.
Even though softball has ended, Hui is still actively involved in the school. She is a manager of our school store, The Bird Cage, which sells the popular cookies to many students a day.
Throughout Hui's times playing softball, she had many memorable moments. Her freshman year, the team made it to the elite 8. 
"This was a really cool accomplishment, especially as a freshman," said Hui. 
This past season, South Forsyth softball team made it to second place in the county.
"This year, we got second place in the county which nobody expected, especially as a new team. We proved everybody wrong, because we started off in fifth place. This made me feel more confident in my leadership," Hui said as she recounts this victorious moment.
However one of her favorite aspects of the sport was the family she made through her team members.
"The family you make as a team stays with you even when you're not playing anymore," said Hui. 
Even though Hui says farewell to South Forsyth this upcoming May, her memories from playing softball will have a lasting impact on her life.
About the Writers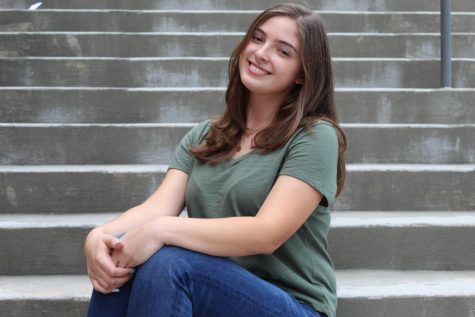 Kate Haas, Senior Editor
Kate Haas is a senior at South Forsyth High School and this is her third year writing for
The Bird Feed.
She has previously worked as the features editor and will spend her final year as senior editor. Her favorite pastimes include reading, writing, and watching movies and TV shows. She aspires to one day live in New York City and to travel the world. Kate is looking forward to this year on
The Bird Feed
and cannot wait to see what exciting articles she will write. You can contact her at
[email protected]
or through her Twitter, @khbirdfeed.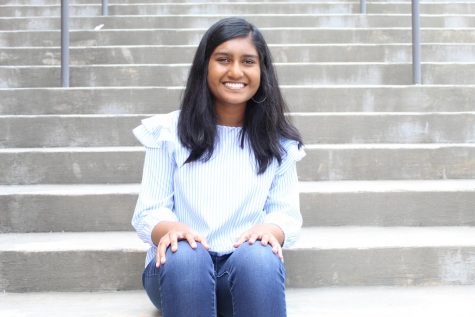 Minakshi Shivananda, News Editor
Minakshi Shivananda is a sophomore at South Forsyth High School and is taking on her 2nd year at
The Bird Feed
. She is the News editor this year on
The Bird Feed
and can't wait to start working with the new staff. At South, she is an active member of HOSA and has been playing the piano for 9 years, outside of school. She aspires to live in Chicago and loves to travel. She is looking forward to another great year on the staff! You can contact her at
[email protected]
or through her Twitter,
@MinakshiShivan2
.