Another Chapter Bookstore
Hang on for a minute...we're trying to find some more stories you might like.
Book lovers all around Forsyth County were devastated when the locally owned bookstore Humpus Bumpus closed after nearly 30 years of business. Many students used Humpus Bumpus to obtain the books needed for school, rather than for spending higher amounts at big chain bookstores. However, the former Humpus Bumpus employee Katie Anderson decided that Forsyth County was in need of a charming, local bookstore.
Anderson opened "Another Chapter Bookstore", which is located in downtown Cumming at the Old Towne shopping center. Anderson wanted to maintain the character of the old store and modeled the new location after it. Many former Humpus Bumpus employees are now working at Another Chapter. Many of the regulars from Humpus Bumpus are now customers at the new store. Those with leftover credit from Humpus Bumpus are able to make use of it at Anderson's business. Anderson said, "We know many of our customers on a first name basis. We know what they like to read and what books will interest them. The big chain bookstores aren't in touch with the community."  
Anderson continues saying, "I opened up this bookstore to give back to the community. We want students to be able to buy used books so they don't have to pay for everything new. Families that are on low budget incomes can go to this store and are able to buy books at reasonable prices." The high prices at the large chain businesses discourage those who can't afford them from reading. Anderson believes that small, locally owned bookstores have the ability to reach out and put books in the hands of those who otherwise would be unable to.
Anderson also stressed the importance of a bookstore in a community. "Stores like these have great effects on the community. People are able to go in here and take up new hobbies and meet new people who share their interest in reading. It encourages kids to read and opens them up to new genres." In a technological world, bookstores are necessary in introducing people to the world of reading.
This business has been in operation since January and will continue to serve as a vital part of the community.

About the Writer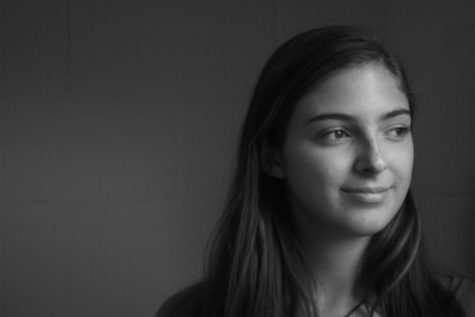 Kate Haas, Features Editor
Kate Haas is a junior at South Forsyth High School and this is her second year working on The Bird Feed. One can often find her watching The Office or New Girl on Netflix, reading a book, or studying for her many AP classes. She enjoys playing lacrosse and is a member of the South Forsyth team. Her interests include eating sushi, writing stories, and laughing at memes. Kate has a passion for community service and believes that we should all do the best we can to help others. She is a proud Gryffindor...