How to rock prom on a budget
Hang on for a minute...we're trying to find some more stories you might like.
Students across America spend hours perfecting their hair and makeup, all hoping to turn heads with their stunning look. For many students, this is one of their last chances to bond with their high school peers before going their separate ways after graduation. Prom is a rite of passage for American teenagers and the expectations are high. Students can still have their Cinderella moment without spending a fortune.
When students begin to browse through prom dresses, many feel discouraged when looking at the prices. Junior, Julie Reneslacis, says "Some dresses are as much as $1,000. That seems like way too much to spend on a dress if you're only wearing it for one night."
With the cost of tickets, transportation, and other factors, prom already requires a lot of money, so buying a pricey dress might seem unreasonable to some. However, there are many ways to look like a million bucks while barely making a dent in the bank account.
One option is to purchase a dress online. There are various websites that sell affordable dresses. One website is www.lulus.com, which sells a multitude of prom dresses for a reasonable price. Their dresses are of good quality and have been positively rated. There are gorgeous gowns priced for less than $100. Another website is www.promgirl.com, which has a larger selection of dresses. This website has dresses ranging in prices from less than $100 to over $800 with helpful filters to set the price range that one is looking for. It's important to read the reviews and make sure the website is legitimate prior to purchasing a dress online. This is imperative because if one isn't careful, they can be scammed and left with a cheaply made dress that is nothing like the picture in the advertisement. Also, make sure to leave plenty of time to make alterations in case the dress isn't the perfect fit.
Another option is renting a dress. Many sell or rent their prom dress for a cheaper price after they use it. They advertise it on places such as Instagram or Facebook, so be on the lookout for those. There are Facebook groups solely for this purpose. Also, talk to people who have already graduated or been to prom. They might be willing to rent out or sell their dress.
Make sure to also check out nearby consignment or thrift stores. It may take some digging around, but many beautiful, affordable dresses can be found. One store, My Secret Closet Consignment Store, offers an entire room full of Prom dresses with reasonable prices. Most aren't even used.
Anyone can turn heads with the right dress, whether it be $60 or $800. No one should be held back from having a fabulous night because of money. There are many options for purchasing the right dress that will fit any budget and guarantee a spectacular look on this night to remember. 

About the Contributors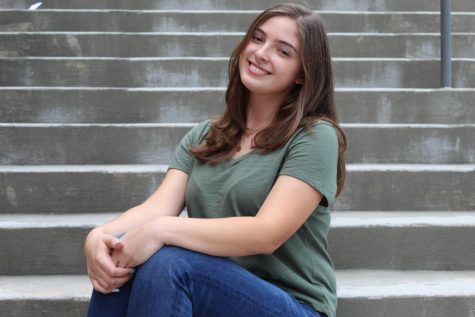 Kate Haas, Senior Editor
Kate Haas is a senior at South Forsyth High School and this is her third year writing for
The Bird Feed.
She has previously worked as the features editor and will spend her final year as senior editor. Her favorite pastimes include reading, writing, and watching movies and TV shows. She aspires to one day live in New York City and to travel the world. Kate is looking forward to this year on
The Bird Feed
and cannot wait to see what exciting articles she will write. You can contact her at
[email protected]
or through her Twitter, @khbirdfeed.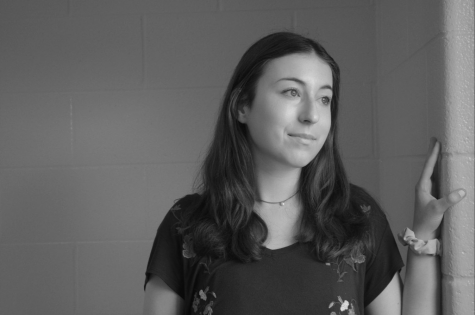 Alyssa Freyman, Editor-in-chief
Alyssa Freyman is a senior and is joining the journalism staff for her third year. You can usually catch her at a local bookstore or coffee shop, getting her caffeine fix. In her spare time, she enjoys jamming out to Coldplay and 70's and 80's rock or watching Netflix. Her latest binge-watch is
That 70's Show
, and she is currently re-watching
Parks and Rec
. She believes that Disney movies are always a good idea. Alyssa is currently a member of DECA, National Honors Society (NHS), National English Honors Society (NEHS), and National Latin Honors Society (NLHS). She loves to laugh (mostly at her own jokes). Her friends would describe her as adventurous; she likes to go zip-lining and rock-climbing. Don't ask her what her favorite book is; she loves them all. She enjoys taking photography, filming, traveling, and cheering on the Chicago Cubs. You can contact her at
[email protected]
.