Point-counterpoint: Is college worth it?
December 5, 2018
The bell rings and a sea of students race out of the school's doors. Each year, millions of seniors flock out of the high school hallways, never to return, and are left with the decision to head to college or not. With many options provided for students, the question is presented, is college necessary or not?

College is necessary
Most Americans believe in the American Dream of wealth, prosperity, and success both professionally and personally. From birth, children are raised to educate themselves in order to obtain success in their future. This great American Dream cannot be accomplished by the everyday person without higher education such as college.
College is an essential step to ensure financial stability and economic security. The world today demands an increase of high-skilled workers as the economy shifts to a global one. In today's world, most jobs require some basis or higher education ranging from an associates degree to a doctorate degree. Approximately two-thirds of jobs will require postsecondary education by 2020, and these statistics are only increasing. With an expanding global population that is being educated, it becomes imperative for the rest of the world to have a competitive advantage of having the necessary training and skills taught in college. 
On average, a degree-holder makes more money annually than their peers who hold a high school diploma. Over the course of a lifetime, the average worker with a bachelor degree will earn about one million dollars more than those without a degree. The gap between high school diplomas and bachelor degree is over $10,000 with it increasing to almost $50,000 by the age of 50. With a higher income, there is a greater correlation with greater health and physical well-being.
Gaining credibility is an essential part of any successful career. A doctor needs to receive medical training in order to practice his or her trade. The skills learned in college and postsecondary education can be transferable and related to other aspects of career and personal growth. Not only is college a place to "get a better job", but it is a place to network and mature into a person fit for society's standards.  Higher education is correlated with a likeliness to vote and to be an informed citizen.
"College is important because it gets you prepared for the future careers," Esther Kim, a sophomore commented. "In high school, your education consists of broad topics, but in college, your education is more focused on a specific topic depending on what you want to be when you grow up."
A college degree is a powerful tool that enables a person's thriving future; it's the basis and backbone for a profitable career and personal satisfaction. Every person needs to go to college to secure their future.

About the Contributors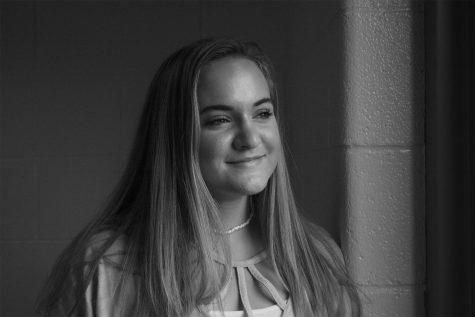 Sadie Rawlings, Online Editor
Sadie Rawlings is sophomore and a new member of
The Bird Feed
staff this year. She usually spends her free time in the gym where she prepares for upcoming CrossFit competitions or spends time at home watching makeup tutorials on YouTube. In addition to writing for
The Bird Feed
, she runs her own lifestyle blog called Sadie's Ways where she writes about her passions for food, fitness, and fun. She loves to find new recipes and test them out, especially southwest salads. Most people would describe Sadie as dedicated, bold, and organized; it's her goal to do everything to her best ability and to take challenges head-on. She is excited to be on staff this year as she grows as a journalist.
Feel free to contact her at
@SadieRBirdFeed
or
[email protected]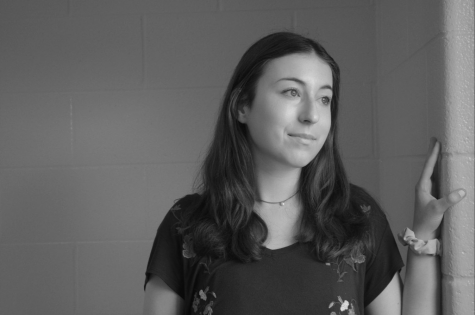 Alyssa Freyman, Editor-in-chief
Alyssa Freyman is a senior and is joining the journalism staff for her third year. You can usually catch her at a local bookstore or coffee shop, getting her caffeine fix. In her spare time, she enjoys jamming out to Coldplay and 70's and 80's rock or watching Netflix. Her latest binge-watch is
That 70's Show
, and she is currently re-watching
Parks and Rec
. She believes that Disney movies are always a good idea. Alyssa is currently a member of DECA, National Honors Society (NHS), National English Honors Society (NEHS), and National Latin Honors Society (NLHS). She loves to laugh (mostly at her own jokes). Her friends would describe her as adventurous; she likes to go zip-lining and rock-climbing. Don't ask her what her favorite book is; she loves them all. She enjoys taking photography, filming, traveling, and cheering on the Chicago Cubs. You can contact her at
[email protected]
.
College is overrated
When you ask a senior in high school what their plans are for the following year, their answer will most likely be college. In 1970, 53% of high school graduates enrolled in college. That number has increased by 20% since then and the cost has increased tremendously. Families scramble to find ways to cover the cost. Student loan debt haunts students decades after they graduate. These facts force us to ponder a question: "Is it even worth it?"
I say no; college is not for everyone. However, I am not entirely opposed to the idea of higher education. If a student performed well in high school and has a passion for a particular field of study, then the best route for them might be to attend college and pursue their field of interest. But many careers – such as a trade job, military career, etc. – don't find a college degree necessary and can serve as a way to make a respectable living.
The university system began as something only for the elite few. Now it has developed where everyone feels they must attend. As national college attendance has risen, so has the price, placing a huge financial burden on families across America. This increase in attendance has led to a national crisis. The average student has a $40,000 in debt coming out of college; combined, Americans owe over $1.48 trillion. That $40,000 rises with interest and follows students into many years of their life. With this giant cost, whether or not a student decides to pursue higher education should be thought through.  
The university and college system is still extraordinarily valuable and important; It has resulted in a tremendous amount of progress. Although students who are best fit for college should have access to higher education no matter what their parent's income is, college should only be reserved for those who are serious about pursuing a career that requires a degree.
At only 18 years old, many don't have any clue as to what they want to do for a living. Instead of rushing over to a university with an undecided major, one could take a gap year and explore their passion. If the student ends up deciding that college is the best route, then they can enroll in a university and obtain their degree. But if they decide to follow another path, then that student could avoid paying off thousands of dollars in student loans for decades of their life.
It's important that high schoolers know that college is not the only option. There are a variety of paths that a student could take after they graduate, and higher education is only one of the many. Before attending a university, one should evaluate if it is the right choice for them.

About the Writer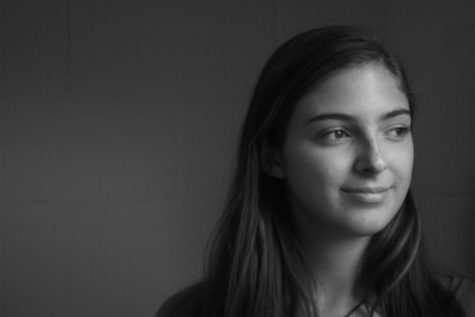 Kate Haas, Features Editor
Kate Haas is a junior at South Forsyth High School and this is her second year working on
The Bird Feed.
One can often find her watching
The Office
or
New Girl
on Netflix, reading a book, or studying for her many AP classes. She enjoys playing lacrosse and is a member of the South Forsyth team. Her interests include eating sushi, writing stories, and laughing at memes. Kate has a passion for community service and believes that we should all do the best we can to help others. She is a proud Gryffindor and has read the
Harry Potter
series more times than she can count. Her friends would describe her as kind, independent, and a huge book nerd. She aspires to someday live in New York City and plans to travel around the world. Kate is looking forward to this year as features editor on
The Bird Feed
and cannot wait to see what articles she gets to write.
You can contact her by email at
[email protected]
or check out her twitter
@khbirdfeed