Girl's varsity lacrosse: determined to improve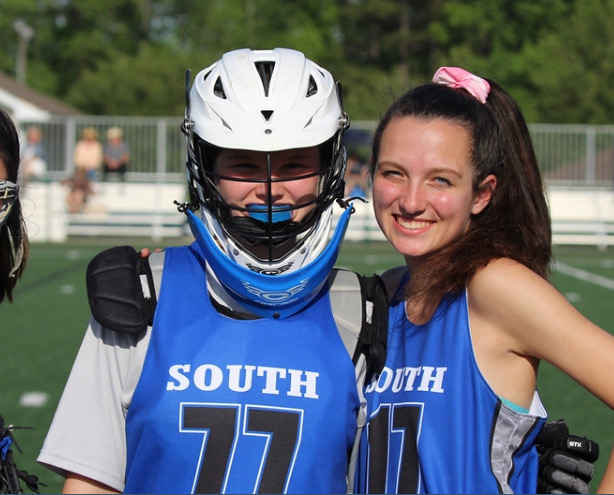 On Tuesday, April 23rd, the South Forsyth girls varsity lacrosse team concluded their 2019 season. With a 4-8 record, South faced moments of triumph and defeat this spring. Starting from the beginning, the girls have faced challenges.
The girl's lacrosse team at South is a young program, with only two seniors on the team. This year, the team has put in hard work, practicing every day after school in order to improve their abilities. Through this hard work and determination, the team was able to show great strides of improvement.
Sophomore varsity player Kennedy Nuckles says, "throughout the season, we became closer as a unit and helped each other improve our skills and teamwork."
Last season, the team had to say goodbye to six seniors, leaving South with a relatively fresh-faced team.
Freshman goalie Danielle Serbinski feels that the journey the team had to take to improve ultimately helped the team bond over their shared goal of bettering themselves as a whole.  
"The team seemed to develop deeper connections that translated into on-field relationships and strengths as a season went on," says Serbinski.
With any team, the connections formed by the players directly affects what is shown on the field. Working together is imperative for a team to be able to play well.
This year, Kennedy Nuckles learned the importance of this aspect. "Aside from how to improve my overall skills in the sport," says Nuckles. "I learned a lot about working together with a team and being able to control yourself and work hard through adversity."
Despite the adversity the girls faced, this season was full of wins, lessons, and friendship.
"As a freshman," Danielle Serbinski says, "I initially expected to have a tough time being friends with everyone on the team, especially my competition. But the bonds that I have built with people I'd never thought would be my friends are amazing and I'll be sorry to see a lot of my friends leave next year."
Starting next season, the team will already be a step ahead of where they are this year as they carry with them the lessons they have learned during this season. The younger members of the team will also be able to step up into leadership roles.
"Having a young team means we have a lot of potentials to look forward to in the upcoming seasons so we'll be able to grow as a unit even more and form an incredibly strong and talented team," Nuckles says.
Next season, viewers can look forward to seeing how the varsity girls lacrosse team will continue to improve and grow as a team as the girl's lacrosse program at South strengthens.
About the Contributor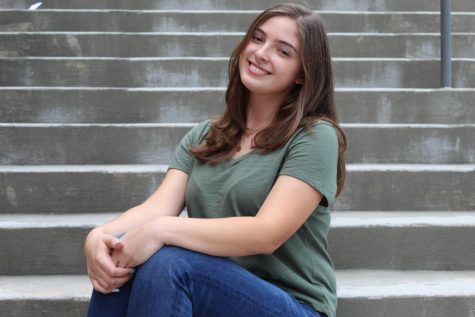 Kate Haas, Senior Editor
Kate Haas is a senior at South Forsyth High School and this is her third year writing for
The Bird Feed.
She has previously worked as the features editor and will spend her final year as senior editor. Her favorite pastimes include reading, writing, and watching movies and TV shows. She aspires to one day live in New York City and to travel the world. Kate is looking forward to this year on
The Bird Feed
and cannot wait to see what exciting articles she will write. You can contact her at
[email protected]
or through her Twitter, @khbirdfeed.