The humane society in Forsyth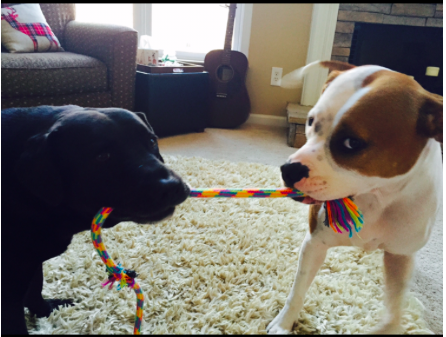 Hang on for a minute...we're trying to find some more stories you might like.
About 68% of American families own a pet and many people consider their animals members of the family. The Humane Society is an organization that was created to help find animals their forever homes. The Forsyth County Humane Society was founded in 1975 and was created to aid in the prevention of cruelty, suffering, and inhumane treatment of animals. The FCHS is a no-kill shelter and all of the animals that are placed into this program are well cared for. Its volunteers are committed to helping these animals find their forever homes.
The humane society has been serving people and pets for forty years now and has remained a non-profit organization.  The humane society has adopted over 20,000 pets and placed them into their new homes. The Humane Society's goal is, "Saving the county's homeless cats and dogs, reducing pet over-population, [and] educating our community about 'responsible' pet ownership." They are motivated to take animals off the streets so that they can be adopted. They also want to make sure that the families that these pets go to will take care of them to their greatest ability and understand the responsibilities that pet ownership brings.
By adopting a pet from the Forsyth County Humane Society, you can receive many benefits. Your adoption fee helps provide medical care, food, and shelter to animals that haven't been adopted. When adopting a popular animal, the adoption fee may be higher but this is to help support animals that are in need of specialized care or special training. If you were to adopt from here you recieve more than $520 of additional serviced into your adoption fee. Fees include, "General physical, Vaccinations and intestinal worming (age-appropriate), Rabies vaccination (puppies excluded), Diagnostic tests for feline leukemia (FeLV) and Feline immune-deficiency virus (FIV), SmartTag Microchip and Life-Time registration, Spayed or Neutered, Advantage flea preventative applied, Reference material on pet care and training." To learn more information about adopting, please contact 770-887-6480 or email [email protected] .
Since animals can be costly for charitable organizations, it is necessary that kind-hearted people make donations. The humane society is not funded by the government so they fund their organization primarily through adoption fees and partnerships with local businesses. If you are interested in learning more about the service they provide, feel free to contact them at [email protected] .