Freshman Boys Basketball Recap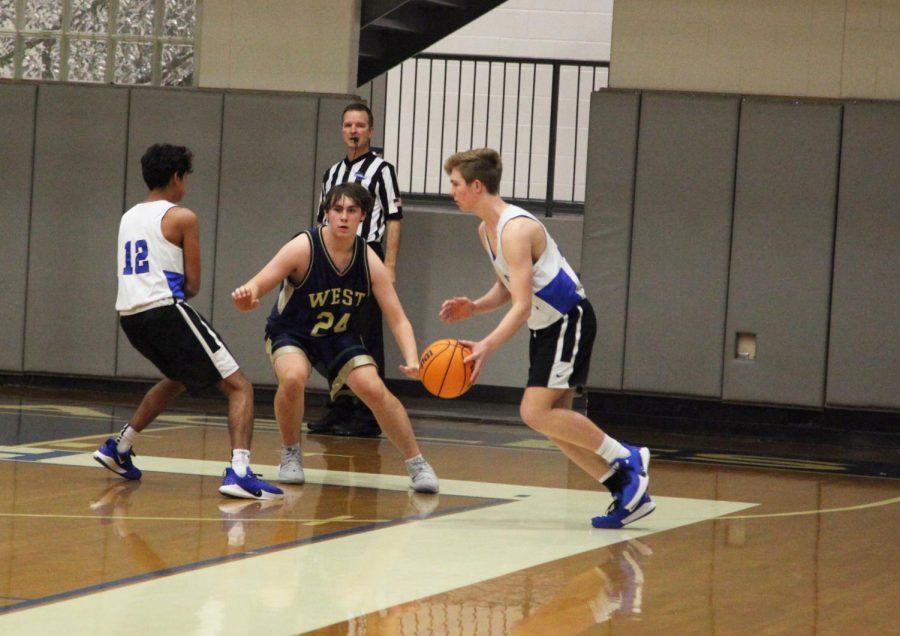 The South Forsyth Freshman Boys began their season in November with an away game at Johns Creek followed by a home game at Centennial. The SOFO boys played the majority of their games away, going head to head with other freshman teams such as the Lambert Longhorns and the Denmark Danes. As the boys played their first high school games, they grew closer together as a team even though they came from several middle schools such as Lakeside and Piney Grove. As a first-year freshman team, they learned how to communicate with each other. Although they lost critical games, they identified weaknesses and actively worked to turn those into strengths.
Drew Bramwell, a freshman basketball player, experienced a year of growth in basketball. He learned new skills and honed in on his technique; during the season, he had some major setbacks, but he overcame them and is excited for the JV season next year. He feels confident in his team's ability to improve next year.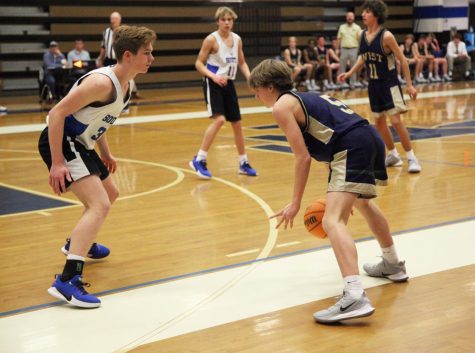 Bramwell explains that the best part of his season was playing basketball, developing as a player, and becoming friends with his teammates. 
"I felt most proud of myself when playing against Milton. I played well and really got to show who I am as a basketball player." Bramwell commented as he explained the point of the season he was most proud of.
Bramwell also explains how he has evolved this year by learning to push himself and never give up. He describes how he has shown up to every practice and gave it his all.
Bramwell experienced several setbacks during his freshman season as he's faced such as his several ankle injuries. "I have had multiple ankle injuries and it's been hard to keep playing the game of basketball at a high level. However, I haven't given up and try to keep getting healthier and better every day."
Although the boys ended their season with a losing record, Coach Butcher, head of the freshman boys, is planning improvements for the incoming freshman boys next year. The freshman boys are optimistic about their next season and cannot wait to improve their skills.
About the Writer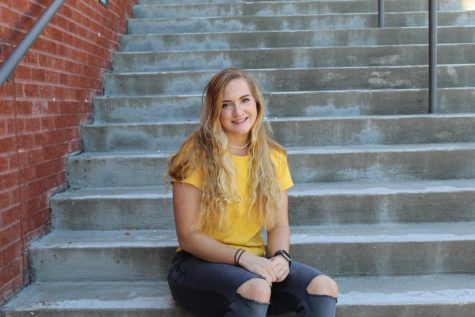 Sadie Rawlings, Co-associate Editor
Sadie Rawlings is a junior and a co-associate editor of
The Bird Feed
staff
this year as she was formerly the online editor. She usually spends her free time in the gym where she prepares for upcoming CrossFit competitions. In addition to writing for the Bird Feed, she runs her own lifestyle blog called
Sadie's Ways
. Most people would describe Sadie as dedicated, bold, and organized; it's her goal to do everything to her best ability and to take challenges head-on.
Feel free to contact her at
@SadieRBirdFeed
or
[email protected]