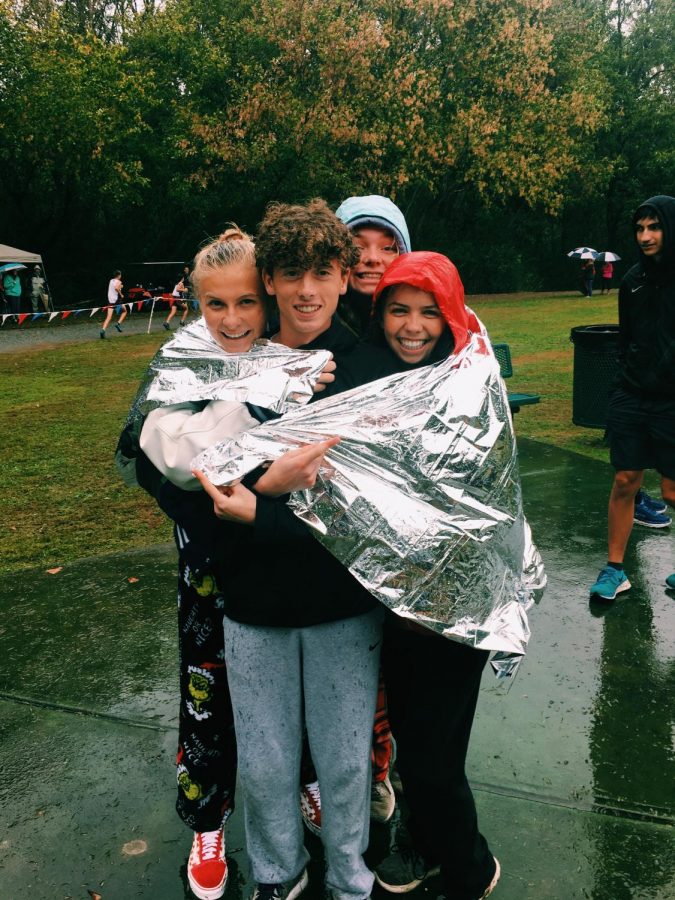 Carmel Yonas, Staff Writer
December 6, 2019
Area 3 championships excites the South Cross-country team every season because of how well they do. This year, everyone was pumped up and ready to hit the course, knowing that a real show was about to begin. Area 3 fell on a rainy Saturday morning. South...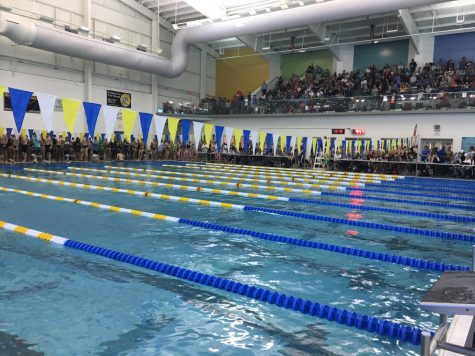 SOFO Swim and Dive kick-start the season
December 2, 2019
People could hear the splashes from dives and flip turns from across the Cumming Aquatic Center on Saturday night as the beginning of the winter Swim and Dive season started. Swimmers cheered on their teammates, pushing them to swim their very best. North...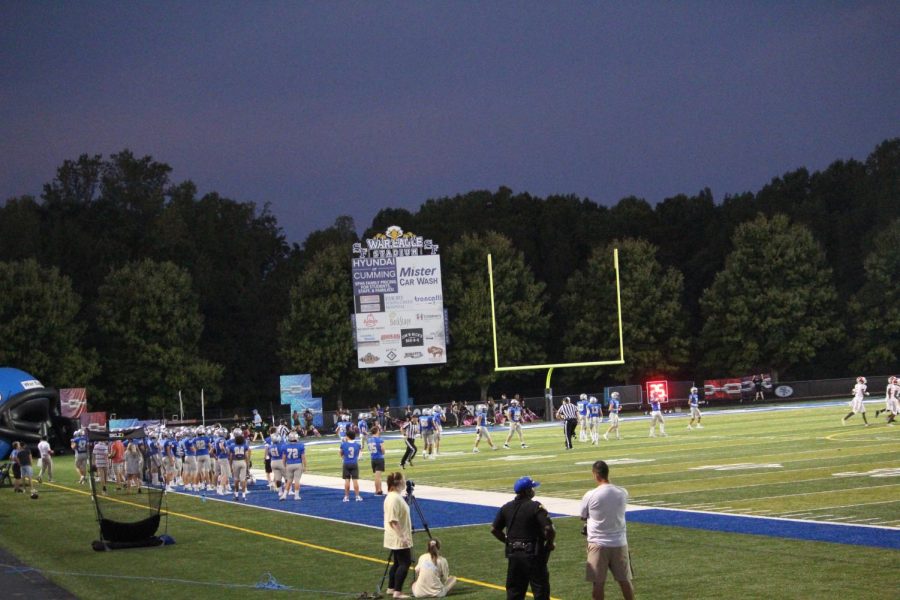 Sierra Wamsley, Editor-in-Chief
November 19, 2019
South students dressed in all black on November 1st to support the football team in their final home game of the season. South Forsyth administration admitted seniors who attended the event into the game with no charge. Announcers welcomed senior football...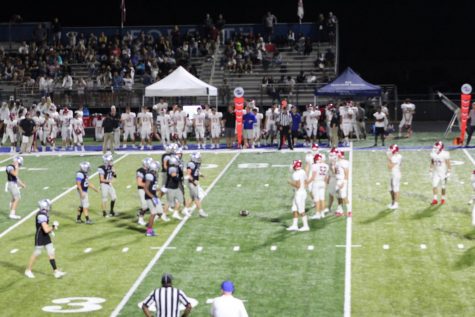 South victory adds the final spark to the "Enchanted" evening
October 21, 2019
The eventful evening began with the marching bands from Lakeside and South Middle School joining the South High School marching band to play "Fight Song". Two of South's choirs then sang the National Anthem while brightly showing off school colors, the...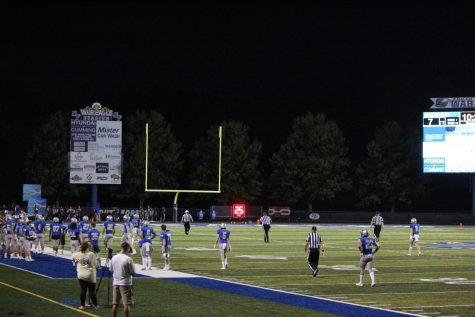 October 8, 2019
In hope for a win, South supporters dressed in all gold. Gold shirts, ties, pants, hair accessories, and shoes stormed the hallways at the high school. Many teachers and faculty members dressed up for the momentous event of the evening: Friday Night Football. South...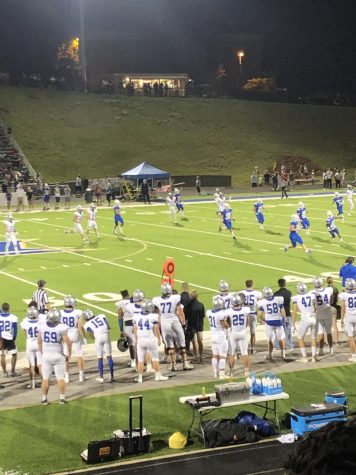 11Alive catches a glimpse of the War Eagles in action
September 9, 2019
SFHS has recently entered the football season and brought a flood of school spirit along with it. Thousands of eager students whipped out their phones to vote South as Team of the week through the SuperFan app. The school was buzzing and one by one, administrators...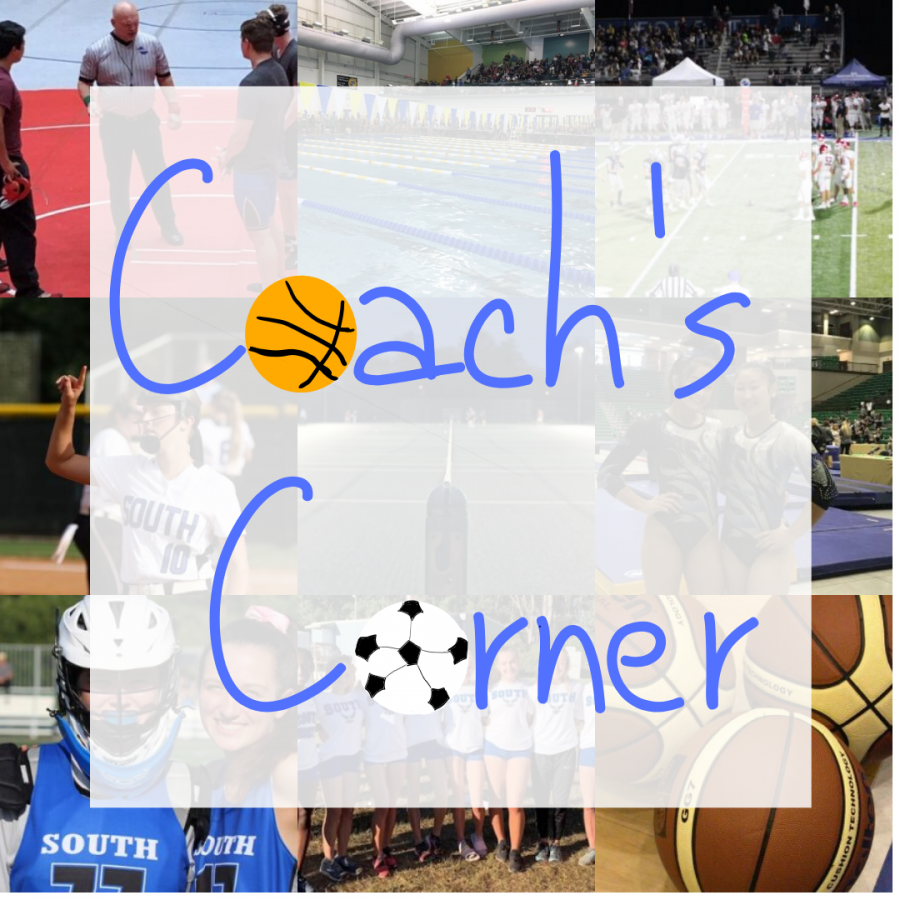 Kayleigh Emberton, Sports Editor
December 11, 2019
Fanatics all over the world pass down the love of sports teams to the generations below them; it brings families together or places walls at the dinner table. Fans spend millions of dollars a year on jerseys, tickets to games, and other paraphernalia....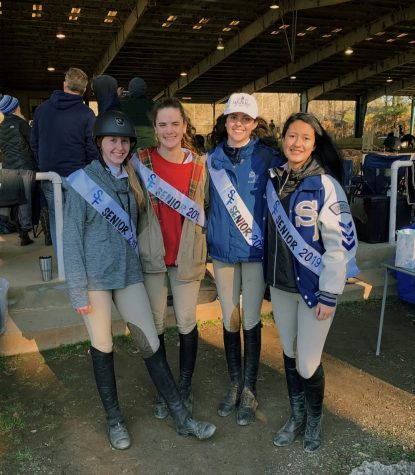 Interviewing the senior Equestrian Varsity Co-captains
May 3, 2019
With the 2019 school year coming to a draw, hundreds of seniors will be graduating from South Forsyth to continue their journeys outside of campus. It is a time where friends and family may break apart for the betterment of their futures. Over the time...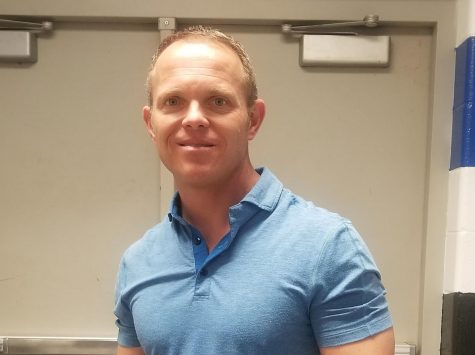 Interview with Ronnie Davis: the coach of South's golf team
April 24, 2019
Golf at South Forsyth has seen many accomplishments this season. Boys Varsity golf finished 3rd in the Johnny Paulo Invitational out of 20 teams with a score of 302. They finished 1st among public schools ahead of Lambert, West, Milton, and North. They...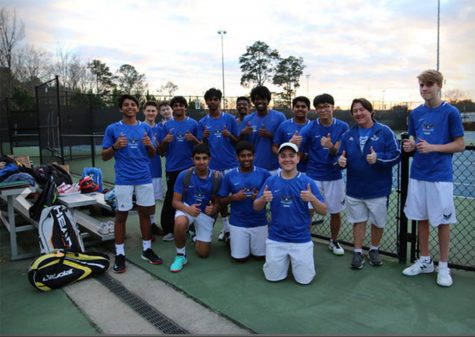 Interviewing Jakson Klosterman
April 3, 2019
As the JV tennis season is coming to a close, both of the JV boys' and girls' are preparing for Regionals. With only two losses in their season and seven wins, they go into regionals with an exemplary record. I sat down with Jakson Klosterman, a first...