Takumi Otani: a traveler among us
The scorching Georgia heat greeted the passengers with its brilliant rays after the lengthy nine-hour flight. Many aboard the plane were coming back home after a vacation abroad. However, for Takumi Otani's family, it was their first time entering the borders of the United States. Little did he know, he would spend the next six years living in the U.S., the longest he's ever stayed in a country before. Prior to arriving in the United States, he lived in Japan for three years, England for four years, and Germany for two years. 
14-year-old Takumi Otani is currently a freshman at South Forsyth High School who is moving back to Japan in November. Otani has been traveling constantly ever since he was 3 due to sudden changes in his father's occupation. For him, adjusting to life in different countries became the new norm, but now that he's settled in the U.S. surrounded by his friends, he's finding it hard to let go of the memories he has made over the years.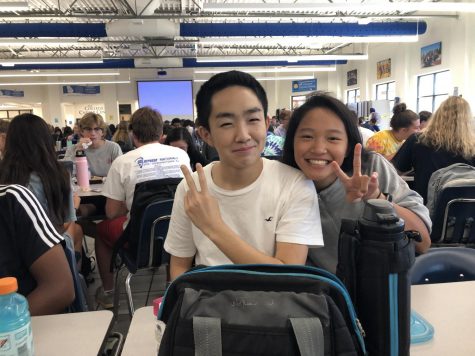 "Every country is sad when I leave. The people I leave behind—my friends and teachers—I certainly miss them.  And plus, I've lived here the most out of all the places. It's especially sad to leave here," reflects Otani. 
Not only is Otani finding it difficult saying goodbye, but he is also required to learn the Japanese curriculum before he returns, so he can be caught up with his classmates in Japan. Alongside American homework, Otani has to complete hours of Japanese homework as well, doing twice the amount of work every day after school. On Saturdays, he attends an eight-hour Japanese school to study their courses. When he gets back to Japan, he will be taking a mandatory exam to get into a high school in Japan.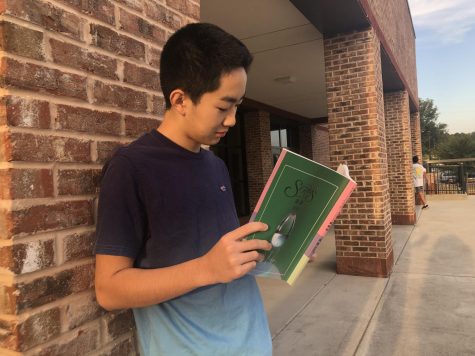 "The hard thing is balancing high school classes and homework for both Japan and the U.S.," he claims. "All the homework is taking a lot of my time." 
Though Otani's time in South Forsyth High School is limited, he's enjoyed plenty of what South has to offer. 
"I've never been to a school that has so many ethnicities and cultures blending together. In my opinion, American high schools are pretty fun. There are many football games that I can experience. I like being with friends, so that's one of the big reasons I like going to the games. They don't have football [in other countries]," Otani mentions.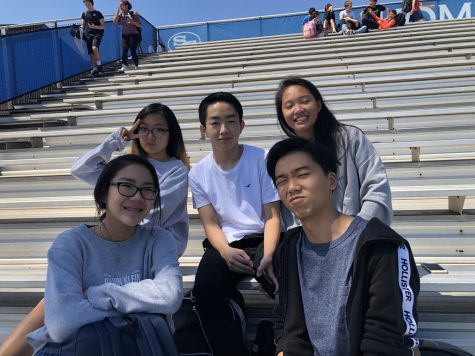 He is glad that he had the privilege of attending South before leaving the United States. Something that will be different in Japan is the lack of sports events as well as clubs. Unfortunately, Takumi will not be staying in South long enough to invest himself into a club, but he hopes that his high school in Japan will have the diversity in clubs and community like SFHS. He is excited to return to his home country, but he will never leave behind the friendships he's made and the lessons he's learned from his years living in America. 
"I got to experience an American high school and that's something that most people don't get to experience. I'm very grateful for that," said Otani. "It's been a good six years here in the United States. I surely made memories that I'll never forget in my lifetime. I'll surely miss you guys."
About the Writers
Maggie Craig, Editor-In-Chief
Maggie Craig is currently a senior at SFHS and is super excited to be this year's Editor-in-Chief for
The Bird Feed
. If she isn't writing stories, you will find her jamming out on her guitar or ukulele. She is a performer at heart and is a member of the voice company at RISPA. Maggie loves musicals such as
Waitress
and
Miss Saigon
. In her spare time, she binge-watches anime and plays on her Nintendo Switch. Never hesitate to approach her and say hello because she loves meeting new people. You can contact her through her email @
[email protected]
or through her Twitter @
Smrcraig108
.