A cultural opportunity for students that will make them say "Grazie"
Hang on for a minute...we're trying to find some more stories you might like.
Students breathe in the sweet air of Rome, taking everything in. From the Trevi Fountain to the scooters that shoot by and the Leaning Tower of Pisa, they can't get enough and crane their neck in an effort to see everything. The sound of various languages surrounds them. This is only the beginning of their trip and, the students can't wait to explore more.
"
Students get both a better sense of history and of mythology as well as an introduction to the European outlook on life. "
— Mr. Hedges
Mr. Hedges, a Latin teacher at South, is taking a group of students from Rome and Athens on a thirteen-day trip. He has been on the trip six times in the past and is excited to go back to Italy and Greece. The trip takes students through cultural cities such as Vatican City, Pompeii, Olympia, and Mycenae.
"Three things that stand out to me are: the Island of Santorini because it is stunningly beautiful; the Minotaur's Labyrinth on Crete is a fascinating site from mythology, and Athens is a very fun city" revealed Mr. Hedges. "I look forward to helping my students experience the world of mythology in a new, more personal way."
The trip is not just for Latin students, however. It is open to all students who are interested. Those who are interested should talk to Mr. Hedges in room 1228.

About the Writer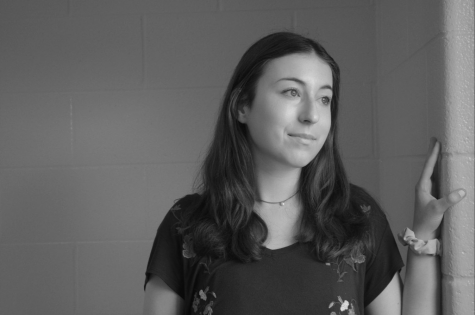 Alyssa Freyman, Editor-in-chief
Alyssa Freyman is a senior and is joining the journalism staff for her third year. You can usually catch her at a local bookstore or coffee shop, getting her caffeine fix. In her spare time, she enjoys jamming out to Coldplay and 70's and 80's rock or watching Netflix. Her latest binge-watch is
That 70's Show
, and she is currently re-watching
Parks and Rec
. She believes that Disney movies are always a good idea. Alyssa is currently a member of DECA, National Honors Society (NHS), National English Honors Society (NEHS), and National Latin Honors Society (NLHS). She loves to laugh (mostly at her own jokes). Her friends would describe her as adventurous; she likes to go zip-lining and rock-climbing. Don't ask her what her favorite book is; she loves them all. She enjoys taking photography, filming, traveling, and cheering on the Chicago Cubs. You can contact her at
[email protected]
.