Featured Club: Mock Trial Competition
Elijah Cho, Opinions Section Editor
December 19, 2018
Hang on for a minute...we're trying to find some more stories you might like.
Court is now in session as the South Forsyth Mock Trial Team prepare their testimonies and arguments for the annual court case and competition. The South Forsyth Mock Trial Team represents a class of public speakers and students with a different mindset using their distinctive thinking processes and backgrounds to develop cases that are firm and substantial. More than that, they are a group of friends and a family who loves to argue and continuously improve. The Mock Trial Team usually has group discussions and debates about the current case they are working on every meeting and sometimes discuss separately as the prosecution and defense team. At other times, they would hold practice runs of their court proceedings as if in a real courtroom. The Mock Trial Team is currently preparing for the Georgia High School Mock Trial Competition; created and maintained by the State Bar of Georgia for about 20 years.
"Why wouldn't you join? You gain so much experience in the field of law as well as build up your own legal debate skills" said junior Nathan Miller.
There are currently twelve members that actively compete, with two members that function as timekeepers, and four artists that are competing for the art competition. The president of the 2018-2019 Mock Trial Team is Matthew Farias with vice presidents Kate Tisdale and Nathan Miller, secretary Keerthi Dande, and treasurer Rachita Iyer. But, the team as a whole this year is full of skillful and talented members. In fact, several members in the Mock Trial Team have earned individual awards as best attorneys and witnesses.
The Mock Trial team meets every Monday at Room 423 and Thursday at Room 1663; from 4:00-5:00 after school ends. There are no requirements to be in Mock Trial and all potential lawyers, witnesses, or artists are welcome. However, tryouts are required to have anyone officially placed as an active competitor in the Mock Trial Team. Still, anyone who wishes to improve on their public speaking, confidence, and logical reasoning skills is more than welcome to join.

About the Writer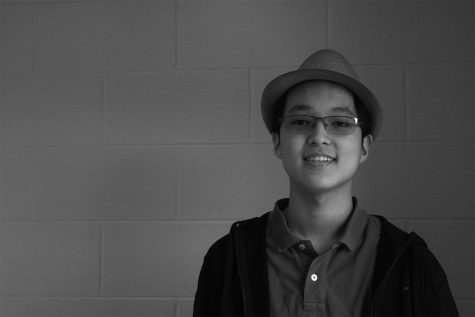 Elijah Cho, Opinions Section Editor
Elijah Cho is a sophomore in South Forsyth High School and is very grateful to be able to be in the Journalism group once again. Despite deciding to fully focus on academics instead of joining marching band this year, he's still doing his best to push through the difficult classes in his second year like AP World History. He loves to write short stories in his free time while listening to video game and anime soundtracks like Professor Layton or Undertale (when he's not too busy obsessing over character design or plot development). Either that, or you'll simply find him watching Psych, Youtube, or anime. As you can probably already tell, he's an enthusiast for music of many kinds, whether he's listening to 80's music, metal, classical, or playing the piano or trumpet. As this is his second year of high school, he hopes to be able to have more new experiences including Mock Trial. Although this is his first year in Journalism as the Opinion Sections Editor, he hopes he will be able to write many good Opinion articles and be a good contribute to the team and its newcomers. Check him out on Twitter
@TheCho_senOne
or contact him at
[email protected]
.