Prom makeup tutorial: natural, glam, and superglam
/Users/gracedrawdy/Documents/Prom Makeup-The Bird Feed .mp4
Learn how to do 3 glam makeup looks for prom with Brooke and Grace! The first look we did is a natural look. This is the easiest and simple of the 3 and gives you a nice dewy finish with a natural glow to you skin. The second look we did is a smokey eye. This one is a little more dramatic and difficult. This look will add a bit of depth and definition to your face without taking away from your beautiful prom look! The last look is the super glam makeup look! This one is the most dramatic and will bring all of the attention to your eyes and face! We would love to see you recreate these looks, and if you do make sure to tag us @sfhsbirdfeed so we can see your pictures and videos!
About the Contributor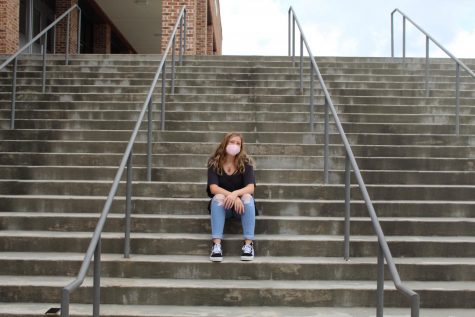 Grace Drawdy, Editor-in-Chief
Grace Drawdy is a senior and has been a part of
The Bird Feed
for four years. After taking on the role of the Associate Editor, she is excited to be the Editor- in- Chief. She hopes to finish out her final year with a bang, and lead the staff to reach new goals. You can find her making a splash at the Swim Atlanta Sugarloaf location where she is a year-round, competitive swimmer. Grace loves to live life loud. Her heart beats for kids fighting pediatric cancer, and she wants to heal them all. She loves spending time with her friends. In a rare moment of downtime, you can find Grace having a solo dance party or binging Netflix. You can contact her via
twitter
or
email
.