New Recruits Help Out at the SFHS Gymnastics Team Fundraiser
On October 7th the South Forsyth High School gymnastics team held their biggest fundraiser at the Cumming Fair. Each year the gymnastics team makes over $400 parking cars at Wells Fargo for five dollars.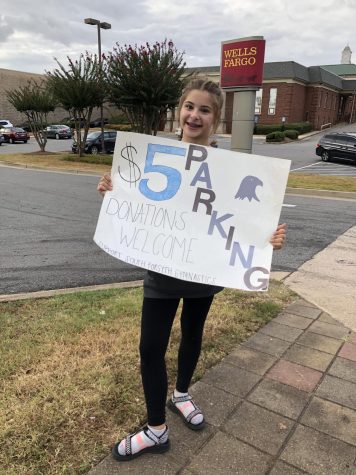 The fair fundraiser is always an important time for the South gymnastics team because it is the first activity that allows old and new members to interact. Everyone felt closer by the end of the night after standing outside waving signs the team made together. Coach Naffky organized it so that, "the girls can hang out and get to know each other, and it's good team-building." New team member and freshman, Carina Lefkovits said, "All the girls are super warm and friendly and treated me like part of the team."
This fundraiser is especially lucrative for the team. It helped raise money quickly while also helping the community and Cumming's fair-goers. "The fairgrounds parking is good because it's money that 100 percent goes to the team and we don't have to buy or sell anything," said Coach Naffky. This allows the team to raise money all in one night without the hassle of spending money.
The first fundraiser event of the year for the South Forsyth High School gymnastics team was as prosperous as ever and provided an opportunity to grow team spirit with the new recruits. The team helped the community and provided a team-building experience for new and old team members. 
About the Contributor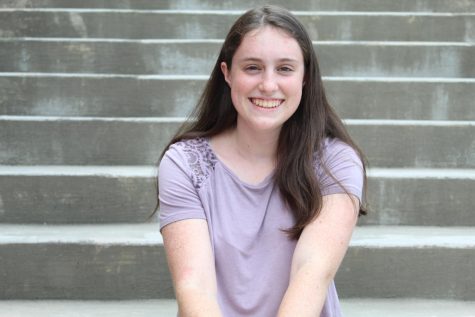 Kelsey Watson, Staff Writer
Kelsey Watson is a senior at South Forsyth High School and a first year staff member on
The Bird Feed
. She attended the Washington Journalism & Media Conference over the summer to prepare for her first year as a writer for
The Bird Feed
. In her free time she does gymnastics, reads, and watches Saturday Night Live. Her favorite singer is Taylor Swift and her idol is Audrey Hepburn. She is an avid Harry Potter fan and has read the series nine times. She hopes to attend Clemson University next fall. You can contact her through her email
[email protected]
or through her Twitter @kelseywbirdfeed.