Here's what South's 2019 Softball Team has been up to
Hang on for a minute...we're trying to find some more stories you might like.
This year's softball team is making headlines, impressing all by winning against three undefeated teams; West Forsyth, North Forsyth, and Allatoona. Two of the top players on the Varsity Softball team, Isabel Hui and Makenna Segal, expanded on their success this season.
"The 2019 season has gone very well," said the well-accomplished softball player, Makenna Segal."It's a very historic year for us, as it is Coach Brooks's first year as head coach, and we are doing very well in my opinion."
This year's driven and persevering team seems to have endless strengths and amazing chemistry. A lot of the players have played with each other or against each other in teams outside of school, so they have been friends for quite some time. In addition, most of the players on the Varsity team are freshmen, meaning many opponents have never seen them before. The girls are also getting lots of experience as they will most likely continue Softball for the upcoming years of high school.
"
We are the only team in the region to beat North this year and I think that speaks volumes of our team and what's going to happen next year."
— Makenna Segal
"Our weakness is that sometimes we get in our heads when something goes wrong [during a game], it's hard to get picked up by other people," remarked senior Isabel Hui. "But that's something we're definitely working on."
In recent times, the team recently played at the Regional Championships and came in 2nd place. 
"We played game 2 of the region championship last night and unfortunately lost 6-4. We fought hard and I'm very proud because North is a very good team," said Makenna Segal. "Their team is primarily seniors while ours is primarily freshmen, so for us to come and put up a fight is huge."
Although they may have come in 2nd place in regionals, it's no doubt that South is going to be a team that will advance far into state playoffs, and a team that will be hard to beat. 
"I believe we can do it, so we just have to go out, play like we can play and see what happens," reassured Makenna Segal. 
State regionals will be held at South's fields on October 8th and 9th. There will also be a tentative game on the 10th as well. Come out to support the South's softball team! It will definitely be a season to remember, as these hardworking girls are pushing the limits when it comes to sports.
About the Writer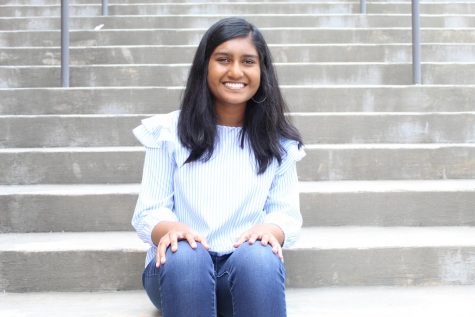 Minakshi Shivananda, News Editor
Minakshi Shivananda is a sophomore at South Forsyth High School and is taking on her 2nd year at
The Bird Feed
. She is the News editor this year on
The Bird Feed
and can't wait to start working with the new staff. At South, she is an active member of HOSA and has been playing the piano for 9 years, outside of school. She aspires to live in Chicago and loves to travel. She is looking forward to another great year on the staff! You can contact her at
[email protected]
or through her Twitter,
@MinakshiShivan2
.