585 Cafe
    Along with the addition of FlexTime during the student's school time, the culinary pathway opened up an all-new coffee shop: The 585 Cafe. The 585 Cafe is South's on-campus "Starbucks" that provides a place for students to stay on the school campus to buy in-house made coffee and snacks created by their classmates in the culinary pathway. The cafe is open in the mornings and during FlexTime. Additionally, the cafe serves as a meeting room for special events such as coffee with the counselors and conferences with the administrators. This is a great way for the culinary students to get experience in their pathway, and serve other students in the SOFO community. The cafe serves many different types of items, ranging from hot or iced coffee, bagels, waffles, and even chocolate chip pumpkin bread.
"I loved the food." Mr. Fernandez says, "The atmosphere is great; students are professional and engaging."
The atmosphere was reported to be very cozy, calm and almost "Starbucks-like." Senior Jacob Frias reports, "[It's] very peaceful and a great space for talking to your friends." The culinary students worked very hard to make this dream a reality. Schedule a table today and support our culinary students!
About the Contributors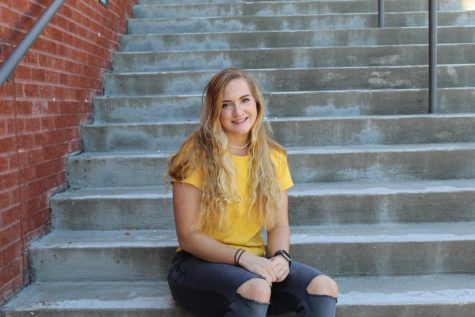 Sadie Rawlings, Co-associate Editor
Sadie Rawlings is a junior and a co-associate editor of
The Bird Feed
staff
this year as she was formerly the online editor. She usually spends her free time in the gym where she prepares for upcoming CrossFit competitions. In addition to writing for the Bird Feed, she runs her own lifestyle blog called
Sadie's Ways
. Most people would describe Sadie as dedicated, bold, and organized; it's her goal to do everything to her best ability and to take challenges head-on.
Feel free to contact her at
@SadieRBirdFeed
or
[email protected]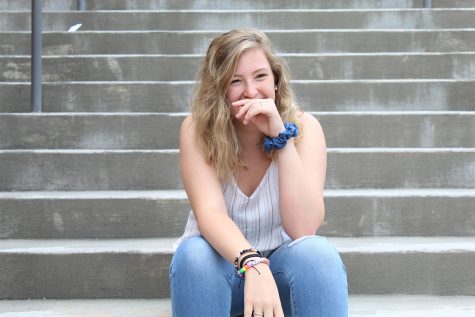 Grace Drawdy, Co-Associate Editor
Grace Drawdy is a junior and has been a part of
The Bird Feed
for three years. This year, she is the associate editor. Last year, she was the photo/video editor. You can find her making a splash at the Cumming Aquatics Center where she is a year-round, competitive swimmer. Grace loves to live life loud. Her heart beats for kids fighting pediatric cancer, and she wants to heal them all. She loves spending time with her friends. In a rare moment of downtime, you can can find Grace having a solo dance  party or binging Netflix. You can contact her via
twitter
or
email
.