Kicking off first day festivities
Hang on for a minute...we're trying to find some more stories you might like.
More than 3,000 eager and anxious students clump together in the arena, and the air fills with noise from the chatter of friends catching up and the buzz of brass instruments. When Mr. Wolff grabs the mic, the chatter falls to a quiet lull. He unveils a new app, SuperFan, to show students that South's spirit is ours to bring.
While other Forsyth County students spent their first-day gathering syllabi and sitting in classrooms, South students had a day full of socialization and school spirit. The day's events consisted of games, meetings, and rallies- all in an attempt to improve the overall school culture and environment.
August 1st kicked off the first day of the 2020 school year. This year, South took a different approach. Ms. Kassie Smith and a spirit team, lead by seniors Bryan Walker and Alivia Ayer, worked hard over the summer to plan a perfect day in an effort to boost school pride and student participation. They also introduced the SuperFan app.
"This app has many benefits to offer our students, school, and community; it will generate excitement about these upcoming events and help students spread the word," said Ms. Smith. "Also, with all the events conveniently listed in one place, everyone should be able to know exactly when and what is going on."
Additionally, Ms. Smith wants "to re-define what the culture of SFHS is and raise the fun factor that students and staff alike get from attending school, both during and after school hours." This app encourages student and faculty participation via a point-based rewards system. 
Starting in their homeroom classes, students reunited with their friends and met their Instructional Flex (IF) teachers. When the time came, every student headed into the arena for an exciting surprise pep rally led by coaches, teachers, and students. 
"The conversation revolved around changing expectations," Mrs. Laura Wilson commented about the vision behind the first-day redesign, making students excited to be on campus rather than dreading it and setting a new tone for the school year."
Fall coaches expressed their excitement for the upcoming sports season. Mrs. Wilson and the admin team spoke to the student body about the changes happening this school year: Flex time, E-Hallpass, and the SuperFan. The festivities support South's Social Emotional Learning (SEL) goals.
"Stress is real and students need to learn what coping mechanisms help them manage that stress," Mrs. Wilson explained what she hopes to achieve with these new changes:  "My ultimate goal – happy, healthy students in mind and body".  
As the day came to a close, happiness and excitement filled the air in South. After hours spent in their IF teachers' rooms playing old fashioned icebreakers to get to know their peers, the student body congregated outside the football field to enjoy refreshing popsicles offered by the administration.
"I liked the popsicle idea, especially for the first day," senior Fabiha Anwar recalled. "It was nice to chill, and it was a good way to go into the senior year." Students hung out with their friends and devoured a rainbow of popsicle flavors.
"My favorite part," freshman Connor Adams said, "was going out to the bleachers to the football field because I was allowed more freedom and I hung out with my friends." 
"
Having that first day experience was a lot better than the normal first days because it gave me reassurance that it's going to be a good senior year. Like, I can do this, whereas getting hit the first day with everything that's coming forward; all the test dates and assessment dates. So I definitely prefer the first day that we had this year."
— Fabiha Anwar
It provided positive reinforcement for nervous freshmen and an enjoyable reunion for returning students. The crash of the cymbals at the pep rally will hopefully resonate with students and promote an enthusiastic attitude for the rest of the year.
As Mr. Wolff explained, "It was all about starting the year on a new, fresh foot with everyone feeling involved as a part of the school culture."
About the Photographers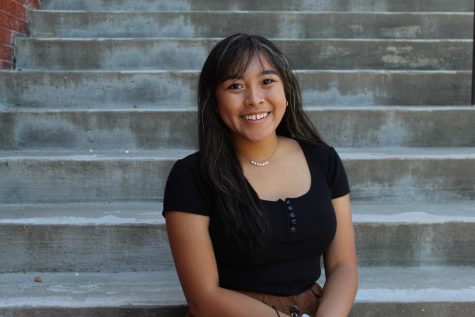 Maggie Craig, Staff Writer
Maggie Craig is currently a freshman at SFHS and is a staff writer for
The Bird Feed
. If she isn't writing stories, you will find her jamming out on her guitar or ukulele. She is a performer at heart and is a member of the voice company at RISPA. Maggie loves musicals such as
Hamilton
or
Grease
. In her spare time, she binge-watches numerous animes. Never hesitate to approach her and say hello because she loves chatting and meeting new people. You can contact her through her email @
[email protected]
or through her Twitter @Smrcraig108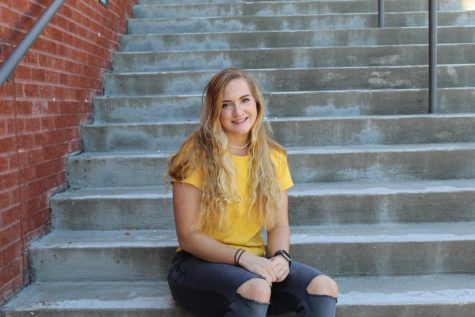 Sadie Rawlings, Co-associate Editor
Sadie Rawlings is a junior and a co-associate editor of
The Bird Feed
staff
this year as she was formerly the online editor. She usually spends her free time in the gym where she prepares for upcoming CrossFit competitions. In addition to writing for the Bird Feed, she runs her own lifestyle blog called
Sadie's Ways
. Most people would describe Sadie as dedicated, bold, and organized; it's her goal to do everything to her best ability and to take challenges head-on.
Feel free to contact her at
@SadieRBirdFeed
or
[email protected]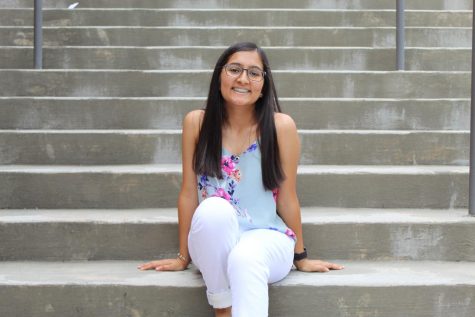 Shree Delwadia, Features Editor
Shree Delwadia is excited to begin her second year at
The Bird Feed
as a sophomore
! Last year, she was the social media lead and this year she took over the role of Features Editor. She is excited to discover new stories around the school and community. Two of her ride-or-die shows are
Grey's Anatomy
and
Friends
. She is a part of the Student Government Association, HOSA, and Unicef. In her spare time, she is usually with her family and friends or dancing her heart out. Shree has a strong interest in medicine and hopes to pursue a career in healthcare one day.
You can contact her via twitter
@ShreeDBirdFeed
or using her email
[email protected]

.