Interviewing the senior Equestrian Varsity Co-captains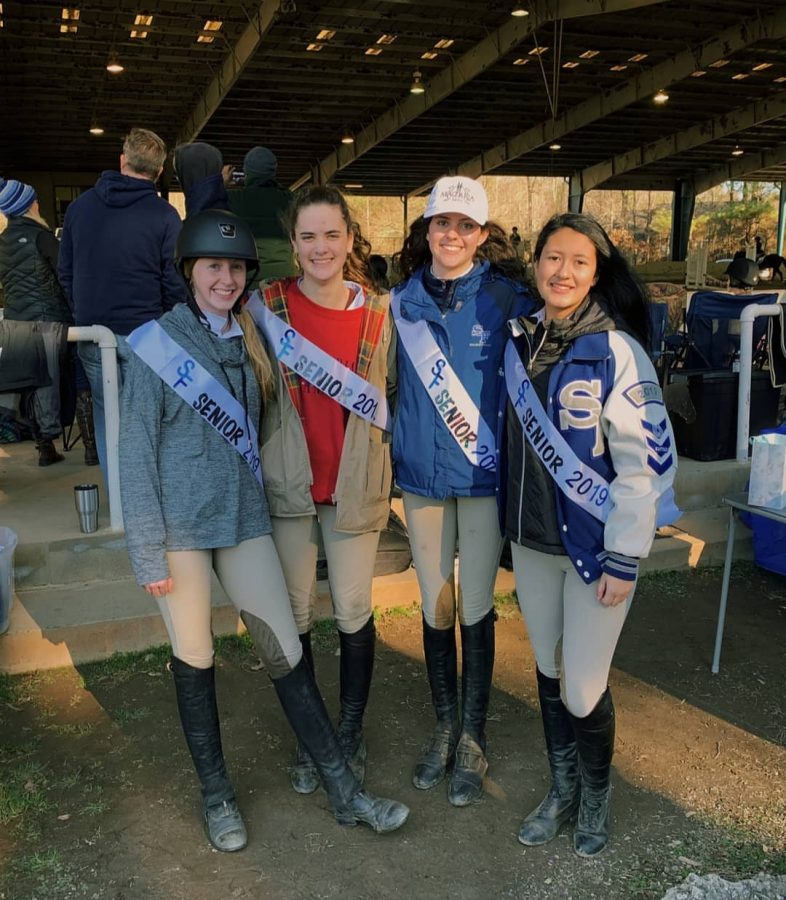 With the 2019 school year coming to a draw, hundreds of seniors will be graduating from South Forsyth to continue their journeys outside of campus. It is a time where friends and family may break apart for the betterment of their futures. Over the time span of four years, seniors have to acknowledge what their most prideful moments have been in their high school careers. For some it may be the experiences they shared in the classrooms, then for others it may center on their memories made through the clubs and electives. On the South Forsyth Equestrian team, four of their members will be graduating and parting from the team. Two of the parting riders are three-year Varsity Co-captains Alejandra Pena and Cate DeCastro.
Over the course of the past few years the equestrian team has made a significant amount of accomplishments, but this year is most noteworthy; the team won the Zone 4 final championship for the first time in many years. The team received multiple reserve championships for a great length of time, but with the continuous effort of the varsity co-captains, they were able to make this well-deserved breakthrough.
To prepare for these critical competitions, Alejandra's focus was the essentials like sleep, breakfast, and packing anything she may need for her trips or excessive show times. These hunt seat shows sometimes last for twelve hours, and may begin as early as six in the morning. Though when the co-captains are in the track, they make it their initiative to keep themselves and their fellow equestrians on track and focused.
"What I'm proud of is how much we've grown as a team and had a lot more girls join the team," says Co-varsity captain, Cate DeCastro. "We've expanded by adding a junior varsity group, which has been really nice to see newer girls ride. We just kind of had a lot more collaboration this year which was great."
The interest in this sport for both of these girls goes far back. Alejandra had grown up with her grandparents who owned a farm. She explains that having a love for horses was always a big part of her, so once she saw people riding horses, she instantaneously knew she wanted to be a part of that life.
"I started getting more involved with the horses in middle school," says Co-varsity captain, Alejandra Pena. "Riding-wise I got really into it in my eighth grade year, but I've been riding for about six years now. I didn't do a team until South, before that it was just on my own with separate organizations."
For her first competition in equestrian she recalled being a 'nervous wreck' before one of her previous coaches gave her some reaffirming words. She was told to just pretend it was practice only, fancying with a different horse. After that she was able to win fourth place out of nine other girls. This would mark the beginning of her endeavors to want to compete in the bigger classes such as the Maclay national horse show finals. She hopes to find a position where she can teach other people as well about the sport and the entire horse environment.
Both Alejandra and Cate plan to keep up with hunt seat riding and now have their eyes set on the University of Georgia equestrian team tryouts in August. Cate came from a different background than Alejandra because she has always lived in an urban environment. Cate DeCastro began her adventures when she was four years old. She loved horses and could never give it up despite the long drives which she still has to pursue in order to stay on top of the sport and practice regularly at barns.
"Where I first started was a place called the Equestrian Reserve and it's like HQHA (Horseman's Quarter Horse Association)," says DeCastro. "So we rode quarter horses and I did that up until 6th grade and then I switched to a barn where I did more jumping which is what I wanted to pursue and it's what helped me when I transition into high school." 
Overall, the co-captains are proud of how much their team has grown together throughout their high school career. They've seen many new girls join the team and since then have watched them all improve and helped them as mentors. Just recently as well, one of their girls, Hannah Gannon went on to the Zones 4 Finals in Pensacola, Florida at the Escambia County Equestrian Center on March 23rd and 24th. It was a really prestigious and competitive competition of which she won fourth place.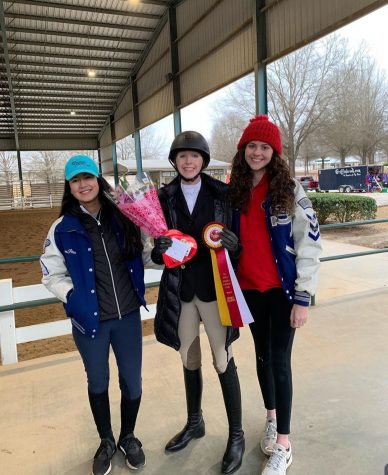 When one door closes another opens, and for these phenomenal senior varsity co-captains they'll be leaving South Forsyth to uphold their goals and dreams through the colleges they've been welcomed into. The Equestrian team is welcome to beginners as they accept those who have little to no experience with Hunt Seat or horse riding. Contact their school sponsor, Mrs. Taylor, or meet with the coaches of the Equestrian club to find out where and when to start for the upcoming school year.
About the Writer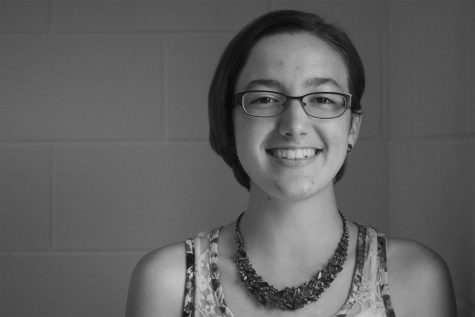 Lauren Holiday, News Editor
Lauren Holiday is a senior at South Forsyth and the News Editor of The Bird Feed. She is an inspired and passionate artist with big hopes for her future. Lauren is an art enthusiast who studies many popular online artists and writers to improve her own works. The reasoning behind additionally having interest in journalism is that she believes fiction stories need to have a relevance to the world today in order to tell a meaningful message. So while it may seem that she's lost in fantasies with dragons, ghosts, robots, and talking animals, she's actually plotting to advocate for her opinions in the most creative way. Ultimately, Lauren hopes to introduce new and controversial thoughts to the school to make the best out of her last year in The Bird Feed journalist class.
If you want to contact her then refer to her email: [email protected]