Varsity Tennis teams place at Region Tournament & Advance to State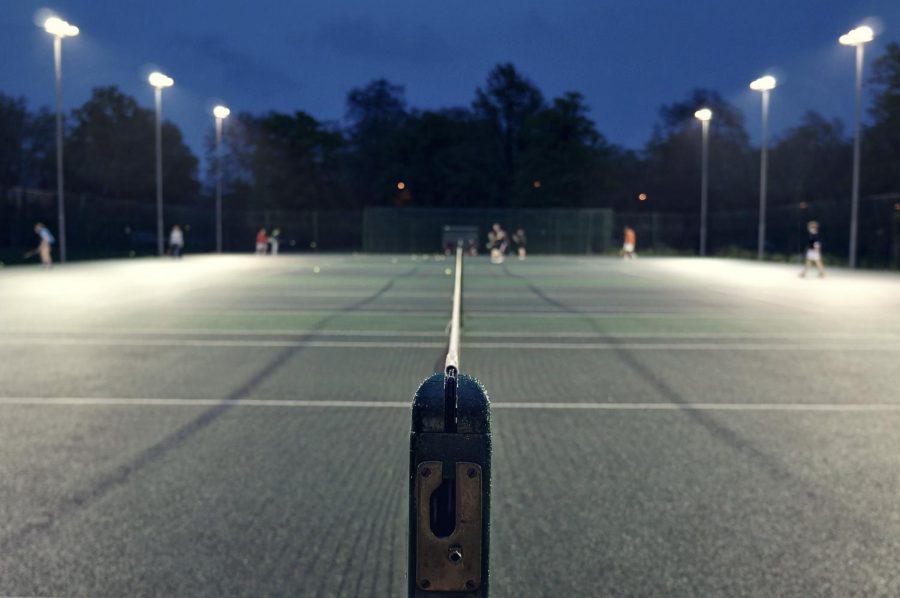 Two players are on the court, the want to win becoming overwhelming. They hit the tennis ball back and forth, trying to score. Sweat beads on the players' forehead as the tension runs high. The ball hits the court and moves past one of the players. The other player smiles in relief and takes in the feeling of winning.
In recent times, the Varsity Boys' Tennis team finished 2nd in the region tournament, while the Varsity Girls' team finished 3rd. The region tournament took place March 26th and 27th in the Fowler Park courts, while boys played against West Forsyth High and won the match, with a score of 3-0. On the other hand, the girls played against Lambert and Central Forsyth and won their game against Central Forsyth.
With these recent victories under their belt, South will be sending Varsity Boys' & Girls' to State playoffs on April 24th. At these playoffs, it will be revealed which teams will make it to the semifinals and eventually to the finals. We interviewed Coach Steele, the coach of the Varsity Boys team, to learn more in-depth about how the team works and how they prepped for Regionals and will be preparing for State.
"We practiced hard, we played a lot of tennis, a lot of matches. We were just mentally focused and ready to go," Coach Steele stated. Even though they came up a little short at Regionals, Coach Steele strongly feels that South's team is going to advance far into State. "We're going to be one of the tough teams to beat. We're expecting to advance pretty far in, at least to the semifinals, if not the finals."
Last year, South played against Walton during the final game at State. Walton has won nearly 11 championships in total; spanning from the year 1986 to 2015. However, South stood out because it was our first time winning the state title and beating one of the best high school tennis teams in all of Georgia.
"
We won state last year, we're going to make a deep run this year. I think we just got to play the big points, or when the pressure gets a little tougher, just learn to play those a little better. "
— Coach Steele
Good chemistry is key to having a functional team. According to South's team guidelines, it is mandatory for every player to go to all matches, whether the player is playing or not, and stay till the end to cheer on and support their teammates. The program strives to create a supportive team environment, which also plays a big role in the Varsity team's strong chemistry.
"Some of the strengths of our team is that our team has a lot of depth, like our players are good. Other teams might have better players, but overall, our team is pretty deep. Our guys that play every now and then are just as good as the other team's starters. And because of that, we have a very strong team chemistry. And so we all pool for each other. Even though one guy might not be playing, he's still helping the guy who is playing," claims Steele.
South definitely has a bright future in terms of our exceptional tennis program. The program has grown to have many sponsors like the James Creek UTA Tennis Center, located right here in South Forsyth. It is no doubt that both of South's teams will advance far into the State Championships.
About the Contributor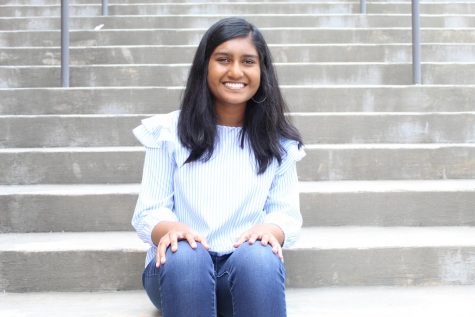 Minakshi Shivananda, News Editor
Minakshi Shivananda is a sophomore at South Forsyth High School and is taking on her 2nd year at
The Bird Feed
. She is the News editor this year on
The Bird Feed
and can't wait to start working with the new staff. At South, she is an active member of HOSA and has been playing the piano for 9 years, outside of school. She aspires to live in Chicago and loves to travel. She is looking forward to another great year on the staff! You can contact her at
[email protected]
or through her Twitter,
@MinakshiShivan2
.