Thanksgiving dinner: Catering dietary restrictions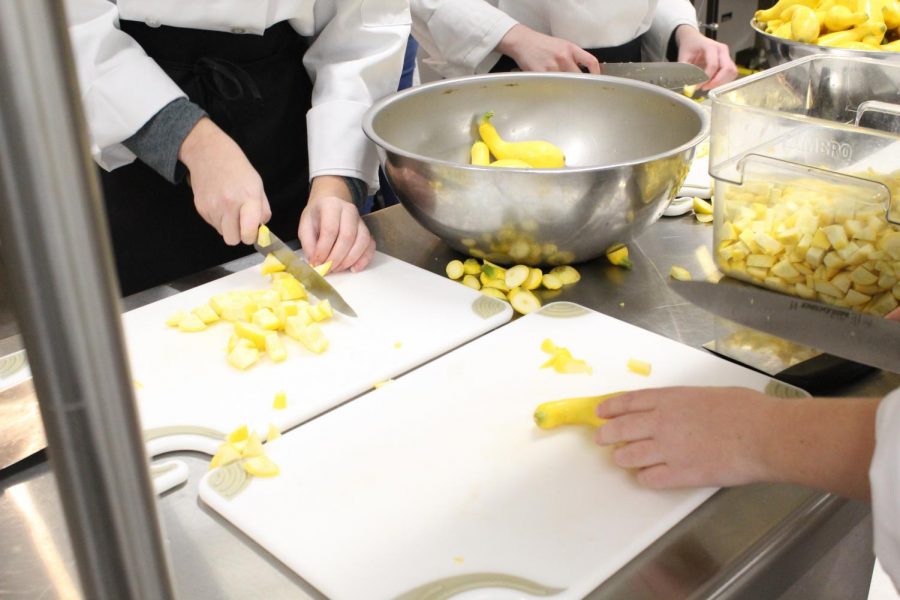 The aroma of freshly baked dinner rolls and sweet potatoes baked in brown sugar fill the kitchen on Thanksgiving day. Pumpkin spice lines the countertops, ready to be poured into the buttery, flaky crust of the pie. The turkey sleeps patiently in the oven while the juices begin dribble off the golden facade. The table is being lined with bronze cutlery and extra place settings are added for the guests that arrive.
Over 85% of Americans celebrate Thanksgiving with a variety of gluten-rich foods including stuffing and rolls, and dairy-filled casseroles, and tree-nut prevalent pecan pie. Thanksgiving for the other 15 million Americans who have dietary restrictions such as a food allergy can cause unwanted stress.
A dietary restriction is refraining from specific foods for physical, emotional or religious reasons. Common dietary restrictions are vegan, vegetarian, and religious dietary practices. A common dietary restriction is a food allergy which is an immune system reaction after someone has eaten a particular food. Symptoms like irritation to anaphylactic shock can arise after the food is in the mouth or after it is swallowed. Healthline lists the most common food allergens like dairy, eggs, tree nuts, peanuts, shellfish, wheat and soy. These foods are prevalent in a traditional Thanksgiving meal whether the ingredient is visible or not.
"The best way to have Thanksgiving when you're allergic to something is to cook it yourself," Chef Martin, the head chef at South Forsyth High School,  commented, "or else you'll have to read so many labels."
Chef Martin mentions that although you might not see the ingredient in the food, you have to make sure you read the labels and talk to the cooks to check to see what exactly goes into the food and how the food is prepared.
Here are some ideas for serving up a delicious meal while catering to dietary restrictions:
About the Contributors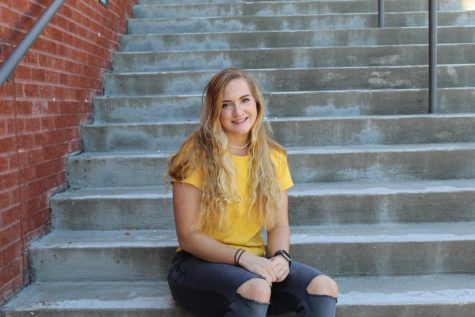 Sadie Rawlings, Co-associate Editor
Sadie Rawlings is a junior and a co-associate editor of
The Bird Feed
staff
this year as she was formerly the online editor. She usually spends her free time in the gym where she prepares for upcoming CrossFit competitions. In addition to writing for the Bird Feed, she runs her own lifestyle blog called
Sadie's Ways
. Most people would describe Sadie as dedicated, bold, and organized; it's her goal to do everything to her best ability and to take challenges head-on.
Feel free to contact her at
@SadieRBirdFeed
or
[email protected]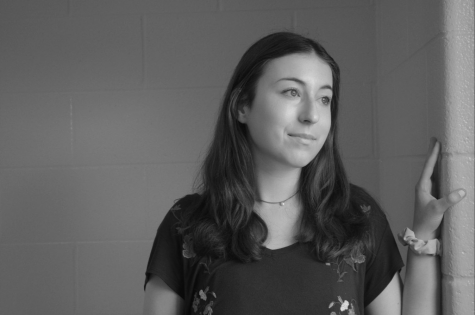 Alyssa Freyman, Editor-in-chief
Alyssa Freyman is a senior and is joining the journalism staff for her third year. You can usually catch her at a local bookstore or coffee shop, getting her caffeine fix. In her spare time, she enjoys jamming out to Coldplay and 70's and 80's rock or watching Netflix. Her latest binge-watch is
That 70's Show
, and she is currently re-watching
Parks and Rec
. She believes that Disney movies are always a good idea. Alyssa is currently a member of DECA, National Honors Society (NHS), National English Honors Society (NEHS), and National Latin Honors Society (NLHS). She loves to laugh (mostly at her own jokes). Her friends would describe her as adventurous; she likes to go zip-lining and rock-climbing. Don't ask her what her favorite book is; she loves them all. She enjoys taking photography, filming, traveling, and cheering on the Chicago Cubs. You can contact her at
[email protected]
.