Hurricane Michael devastates Southeast Coast
Hang on for a minute...we're trying to find some more stories you might like.
Hurricane Michael arrived at full force last Thursday, heading straight for Florida, Georgia, and the Carolinas. Panama City experienced the worst of the storm with winds up to 155 miles an hour and heavy rain. Since then, the death toll has risen to 29 and major destruction of infrastructure in the Florida Panhandle, as well as cities in Southwestern GA and the Southeastern coast. Many people living in these areas experienced power outages, flooding, and no school. Although Hurricane Michael passed through Cumming with only some showers, the weather did affect families of Forsyth County and South Forsyth High School.
Mr. Dinney, the IB coordinator of SFHS, was deeply affected by the storm. His son, who is diagnosed with Bipolar Disorder and is seeking help in a group home, was not able to get in touch with his family since Hurricane Michael made landfall.
"They lost power immediately after the storm hit, so they've been out of power since the storm", says Mr. Dinney, "We were worried about him until we got a notice; so yes it has affected my family emotionally."
The first night the hurricane hit, the woman in charge of the group home contacted Mr. Dinney and his family, letting him know that their son was alright. They were not allowed to contact their son directly until last Friday when they received a notice from the home. Mr. Dinney has felt anxious and said that "it's been hard to focus".
"I would expect the community to get together, collect supplies, and send it down to South Georgia and Panama City itself," says Mr. Dinney.
After the hurricane hit Cumming and Forsyth County, many fundraisers and teams were created to help the survivors of Hurricane Michael and to help them get back on their feet again. In the South Forsyth High School, the Future Business Leaders of America (FBLA) club held a relief fundraiser and collected items such as water, non-perishable foods, batteries, paper plates, etc. According to Forsyth County News, teams were sent to South Georgia for recovery efforts. The teams consisted of Forsyth County deputies and are aiding other law enforcement officers and local residents. In addition, radio station, Alt 105.7, is hosting a "Pay 4 Play" event on October 18th, where listeners pay money to listen to the music they want to listen to. The proceeds they receive from this event will go directly to their Hurricane Michael fund.
"This is the third straight year that we've had bad weather and have big storms come through. I used to live in Jacksonville and lived through hurricanes, and it was scary," says Mr.Dinney.
Meteorologists are still researching the reasons behind the series of storms that have hit the East Coast. As we experience more hurricanes, like Hurricane Michael, we can expect to see better precautionary actions from affected states and better communication within technology.

About the Writers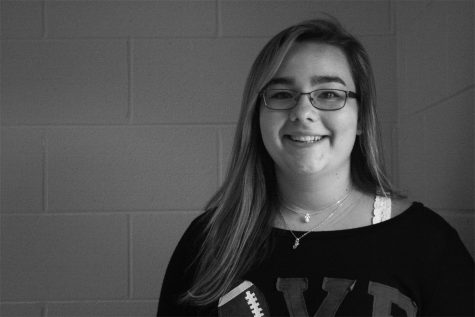 Kayleigh Emberton, Sports Editor
Kayleigh Emberton is a sophmore who is now in her second year of journalism. Kayleigh loves sports, especially baseball and football. Kayleigh is a die-hard fan of the Atlanta Braves and Indianapolis Colts. She loves the beach, camping, hiking, and other outdoor activities. When she isn't outside she is listening to music and dancing around the house. Kayleigh loves to be full of adrenaline so she enjoys action and horror movies, but every once in awhile a Disney movie really sets the mood. Her love for action, adventure, and helping people, sets her on the path of becoming a police detective. You can contact her via twitter
@KayBirdFeed
or her email
[email protected]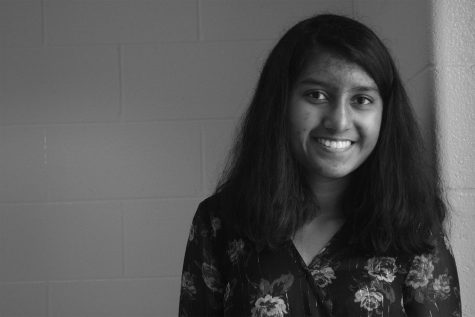 Minakshi Shivananda, Staff Writer
Minakshi Shivananda is a freshman at South Forsyth High School and is taking on her first year at
The Bird Feed
. Minakshi enjoys listening to music, hanging out with her friends, and watching soccer games. She is actively involved in piano and tennis and finds these activities a good way to recover from a long day of school. In her pastime, watching shows on Netflix with her family make the perfect night. She believes that laughter is the best medicine and can brighten up the worst day. Some of her favorite shows include
Parks and Recreation, Stranger Things, The Office,
and
Unbreakable Kimmy Schmidt.
As a writer, Minakshi aspires to focus her writing towards sports and features articles. Minakshi is looking forward to being a new addition to the staff and a great year! You can contact me by email,
[email protected]
, or my twitter,
@MinakshiShiv2
.