The true meaning behind St. Patrick's Day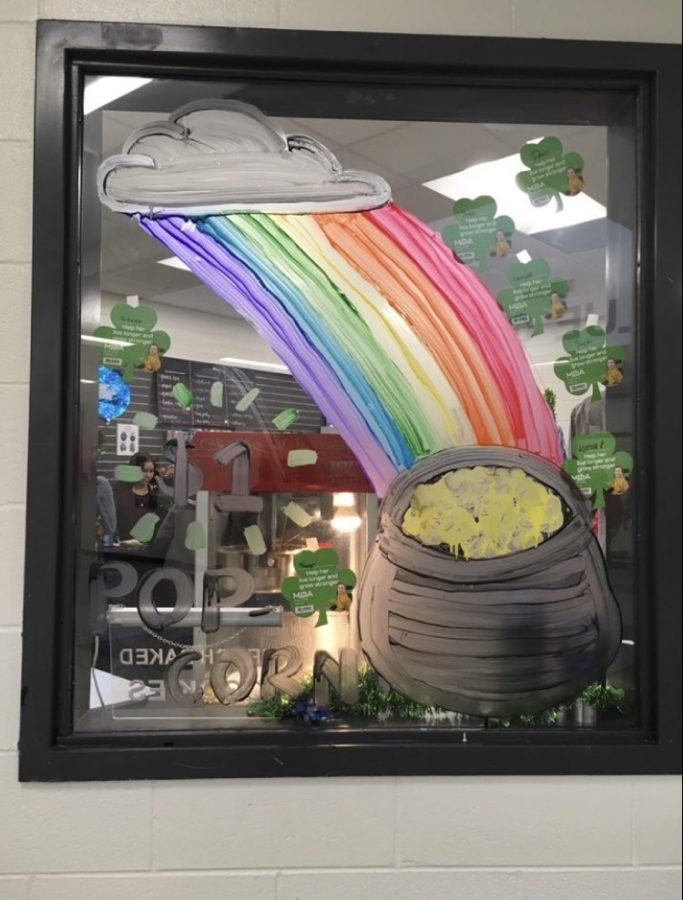 As students walk through the halls, there is a feeling of excitement in the air. An athlete walks to the mods, showing off a glittery, lime-green tu-tu. Four-leaf clovers hang on the walls. A teacher wears a green wig and a complimenting green tie as he sits at his desk. Girls all around school wear shirts proudly that say, "Kiss Me. I'm Irish." It's Saint Patrick's Day, and anyone who forgot is sure to get pinched.
"
St Patrick was a priest, and he brought Catholicism to Ireland. He freed Ireland of 'snakes,' and now he is celebrated for bringing that religion to Ireland."
— Margaret Kelly
Saint Patrick's Day is an annual holiday that takes place on March 17th. The origin story that cements the holiday, but which often goes unnoticed, inspires many of the Christians who live in Ireland. This holiday's purpose is to commemorate the life and accomplishments of St. Patrick, the patron saint of Ireland who lived during the 4th and 5th centuries.
Saint Patrick was born in 385 AD and grew up in Britannia (Great Britain today). As a young adult, he was enslaved and taken to Ireland. When he was freed, he joined a Christian church just as his father and grandfather did before him. Saint Patrick served as a missionary, and ministered for many years those that lived in the Northern and Western parts of Ireland. After his death on March 17th 493 AD, a friend, Luke Wadding made sure there was a National holiday named after him in his memory.
In the 19th and 20th centuries, the Irish immigrated to America and England, and brought their holiday's traditions with them. Americans began commercializing St. Patrick's Day in the twentieth century by encouraging people to wear green on March 17th. It eventually became the norm. Leprechaun theories began, which expanded the commercialization of the holiday. One of the myths born from this period is that wearing all green makes one invisible to leprechauns. This makes them easier to catch.
A story often recited by the Irish is that Saint Patrick drove all the snakes out of Ireland. However, many academics have claimed that there have been no snakes in the country since the Ice Age. Therefore, these "snakes" from the story are believed to actually be people who worshiped serpent gods.  Nowadays, Saint Patrick is known as the "Apostle of Ireland."
The four leaf clover is the most common symbol associated with this day. Each segment on these leaves represents something; faith, hope, love, and luck. When one wakes up on March 17th, green is most likely the color which enters the mind. Although the commercialization of St. Patrick's Day has misconstrued its original meaning, it is still an enjoyable tradition.
Sophomore Grace Van Alsytyne reflects upon why green is associated with Saint Patrick's Day: "Ireland is completely green. All you can see from the plane window when landing in Ireland is green."
Many students at South celebrate this Irish holiday. Some practice by dancing, while others demonstrate their celebratory manner by proudly wearing green. 
"St Patrick's day overall is a big dance day for me," sophomore Margaret Kelly explains. "We go all over Georgia [to places like] retirement homes [and perform Irish dances]. It's just a big holiday for me because it has…meaning behind it. St Patrick was a priest, and he brought Catholicism to Ireland. He freed Ireland of 'snakes,' and now he is celebrated for bringing that religion to Ireland. And that is why we truly celebrate him and this day." 
St Patrick's day of green has different meanings for different people. It is a day of celebration with fun activities and food. But it is also a day of religious reflection, preserved by individuals not just inside Ireland, but outside Ireland as well. 
About the Contributors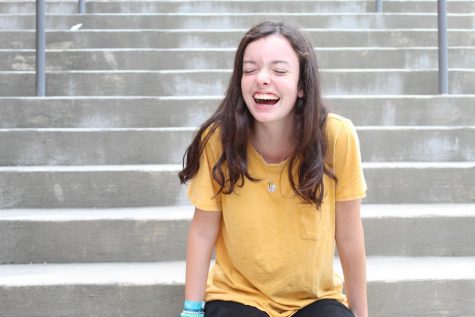 Sierra Wamsley, Editor-in-Chief
Sierra Wamsley is a senior at South Forsyth High School. She is beyond thrilled for her fourth year on
The Bird Feed
staff. You can often find Sierra splashing in the pool or writing a new story. She will be continuing on the South Forsyth Swim and Dive Team for the fourth year. She'll always have a big smile on her face and a positive attitude. Sierra spends the majority of her free time engaged in music. She is usually jamming out to pop music with her brothers in the car. One item that has always been on her bucket list for the future is visiting Greenland. You can reach Sierra on Twitter at
@wamsley_sierra
or email her at
[email protected]

.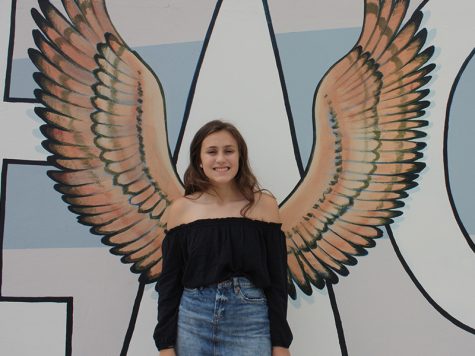 Lauren Bunker, Staff Writer
Lauren Bunker is your average teenager. She's super stressed about school, really bad about time management and a little bit too dramatic. When she is not dribbling through players at soccer, you can spot her drawing her favorite thing, eyes. But her absolute love is writing. She knows that someday, she will impact the world greatly through her writing. But for now she is not only excited about her first year of journalism but also her first season of competitive soccer. She loves watching law and order or any 80's movie while petting her cat and absolutely hates country music. She spends her time planning her future and avoiding eating meat because she feels bad for the animals. She dreams of working in global issues department of the UN so she can help make the world a perfect place for all people. She's lost count of the amount of books she has and likes so many she can't choose a favorite. Please contact me at
[email protected]
or at my twitter @lbunkerthefeed .