Students stand South strong in a walkout for Parkland
Hang on for a minute...we're trying to find some more stories you might like.
On February 21st, students from South Forsyth High School held a walkout to commemorate the 17 lives that were lost in the tragic shooting at Marjory Stoneman Douglas High School.  At exactly 12:00, students and teachers alike met in the plaza and about 200 people walked out to show their support of the event. The event was organized with the school administration by students who felt something needed to be done to bring awareness to this tragedy.
For 17 minutes the crowd that gathered in the plaza stood together in silence – a minute to remember each life lost. Ashlynn Melnyk, one of the students who organized the event, spoke a few powerful words telling everyone there that this wouldn't be forgotten, and together, they needed to fight for a change. At the end of the event, a 17 orange balloon sendoff occurred as each balloon was released and drifted into the sky one at a time. One blue balloon was released to honor the entire the Parkland community and to show we stand South strong with them during this difficult time.
"
To realize how it must have been [for the students in the shooting] is kinda crazy, and to think it could happen anywhere"
— Jordan-Paige Sudduth
The group of students who hosted the event were Jordan-Paige Sudduth, Ashlynn Melnyk, Sydney Frederiksen, Lauren Ross, Jasy Pham, Hannah Herron, Audrey Black, and Rachael Bennet. These girls are all close friends who felt deeply affected when they heard about the shooting. They decided they couldn't go back to their normal routine without knowing they had done something to make a difference.
After the walkout Jordan-Paige Sudduth said, "It meant a ton for us to be able to do this". Jordan had a previous neighbor who had moved to Douglas High School and was in school at the time of the shooting. She was also a friend of Peter Wong, one of the victims killed. "To realize how it must have been [for the students in the shooting] is kinda crazy, and to think it could happen anywhere," said Sudduth. She, along with many of her friends, wanted to make sure that nothing like this would ever happen again, even if the only way they could help was through a local walkout at their own high school.

About the Contributors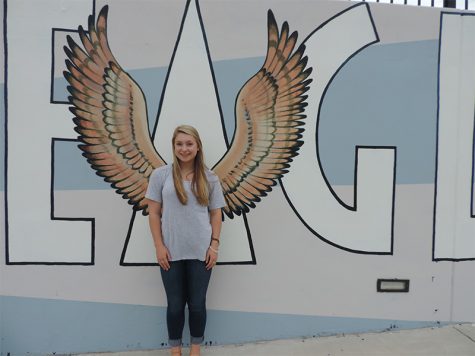 Anna Hicks, Online Editor
Anna is a freshman and is excited for her first year as a part of The Bird Feed. She has been a competitive gymnast since she was six years old and loves to be active. In her spare time she enjoys reading, being with her friends, and listening to any kind of music. Her favorite shows to binge on Netflix include Quantico, Riverdale, and That 70's Show. She is a lover of all things science and one day aspires to work in the medical field. Some of her wildest hopes and dreams include traveling the...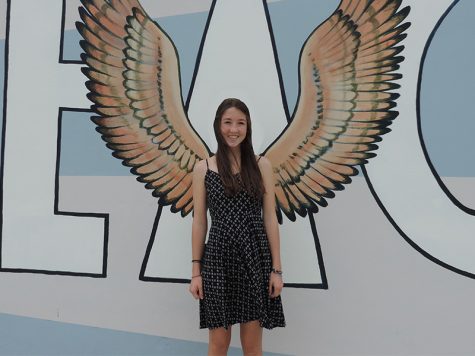 Erin Murtha, Staff Writer
 

Erin Murtha is a freshman and is excited to be on The Bird Feed. You can see Erin spending her time at the lacrosse field, hiking, or swimming as she loves being active. She enjoys spending her Friday nights at South Football games and supporting her team. When she is not playing lacrosse or doing homework Erin enjoys hanging out with friends and watching Netflix. Her Netflix go to's consist of Stranger Things, The Office, Riverdale, and White Collar or sometimes watching a good Disney classic....