How to drive safely in the winter
Hang on for a minute...we're trying to find some more stories you might like.
Your car is sliding, the wheel turning out of control. You feel your tires lose control, you are left powerless. Your mind is spinning what to do? When driving during the winter, it can be a stressful time. With questionable weather such as snow, sleet, and ice, driving during the winter can be scary. If there is snow or ice on the roads drivers need to make sure they are alert at all times, and take the correct safety precautions to stay safe. 
When coming in contact with black ice cars may spin out of control, leaving the driver powerless. The following are steps to take if ever trapped on black ice.
 

When hitting black ice, the driver should do as little as possible, allowing the car to pass over the ice.

The driver should avoid hitting the breaks and work to keep the wheel straight.

If a driver starts sliding, s/he can slowly turn the wheel in the same direction as the slide.  

Finally, drivers should try to get some traction by going in the grass or in the snow.
Featured here are videos that go in-depth on how to pass over black ice and how your car should be in these conditions.
In this video Lauren Fix, a car expert, explains the best way to pass over back ice to hopefully keep you from sliding out of control.
This video goes in depth on what to look for and change on the drivers car to make it suitable for the weather conditions. It explains how to drive through the snow and ways to help keep the driver and passengers safe when driving in these conditions.

About the Writer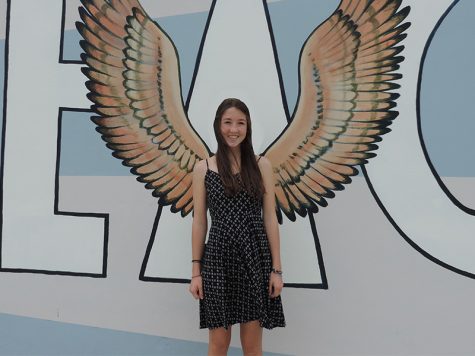 Erin Murtha, Staff Writer
Erin Murtha is a freshman and is excited to be on
The Bird Feed.
You can see Erin spending her time at the lacrosse field, hiking, or swimming as she loves being active. She enjoys spending her Friday nights at South Football games and supporting her team. When she is not playing lacrosse or doing homework Erin enjoys hanging out with friends and watching Netflix. Her Netflix go to's consist of
Stranger Things, The Office, Riverdale, and White Collar
or sometimes watching a good Disney classic. Her future plans include becoming an NFL news broadcaster or going into the medical field.
You can contact her at
[email protected]
or directly message me on twitter
@emurthabirdfeed
 !