10 easy DIY Valentine's Day gifts
Hang on for a minute...we're trying to find some more stories you might like.
Since Valentine's Day is just around the corner, many of us are scrambling to buy the perfect last minute gift. Here are some simple gifts you can make in just a few minutes at home.
1. Pic Collage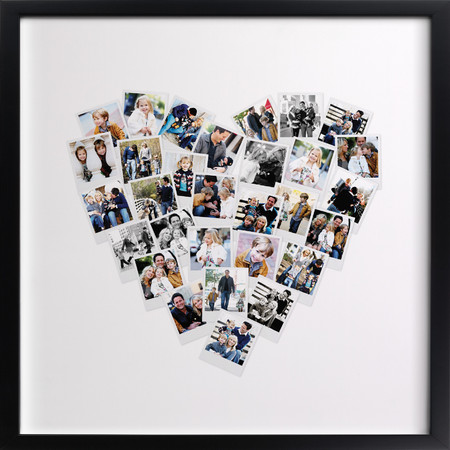 Need a cheap but heartfelt gift for your Valentine? Show them how much you appreciate them by gathering some of your favorite photos together and create a collage. To spice it up, add some stickers or even form the pictures in the shape of a heart. This is the perfect gift for boyfriends/girlfriends, mom, or even your bff. Click here for a guide on how to make this.
2. Heart Shaped Treats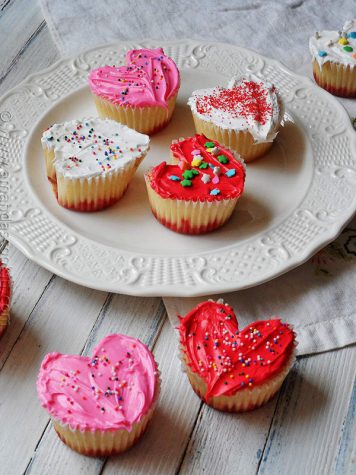 There is no better way to show someone you love them than with a sweet, home-baked treat! Make vanilla cupcakes and then decorate with pink, red, and white icing for a tasty and festive looking gift. This gift is perfect for everyone who loves cupcakes. Click here for a recipe.
3. Candy Box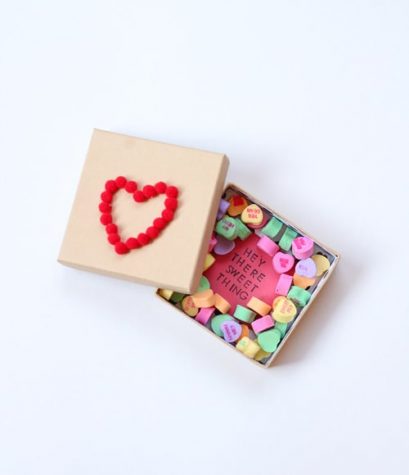 This candy box is a fun, creative way to send your Valentine a special message. It is super simple to make and all the items needed to make it should be easy to find around the house. First, find an empty box and write a message at the bottom. Then fill the box with candy and decorate the outside and your done! This gift is the perfect way to let your crush know you like them. Click here to see how to make it.
4. Fortune Cookie Cards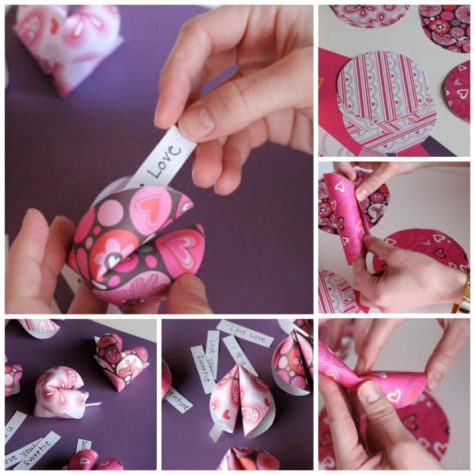 These fortune cookie cards are an impressive way to show someone how you feel about them. It's the perfect gift for all ages and it's easy to make for many people. All you need for this is some colorful paper, glue & scissors, and a short, thoughtful message. Click here to learn how to make them.
5. 52 Reasons Card Deck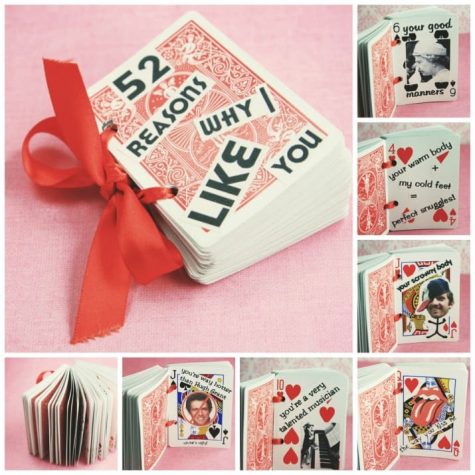 With this DIY you can give your Valentine not just one card… but 52! This gift will be sure to let them know exactly why you like them in a unique way. This gift is great for a boyfriend or girlfriend and will be sure to set the bar high. For instructions on how to make it, click here.
6. Paint Sample Cards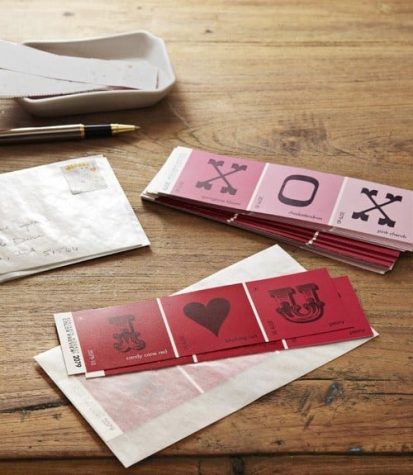 Paint sample cards are the perfect place to put a I <3 U or XOXO. Stamp a message on or write your very own. Use these cards as bookmarks or display them somewhere for everyone to see. An easy and simple way to spice up the normal Valentine's Day card. Click here to see how to make them.
7. Banana-gram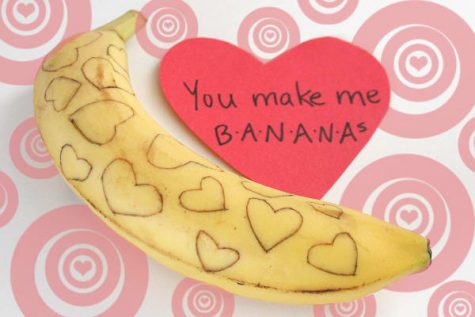 These bananagrams are a cute and simple way to send someone you love a message. Perfect for children, siblings, or even parents – just put the banana in their bag for a sweet surprise at lunch. Click here to see how to make this.
8. Chalkboard Mug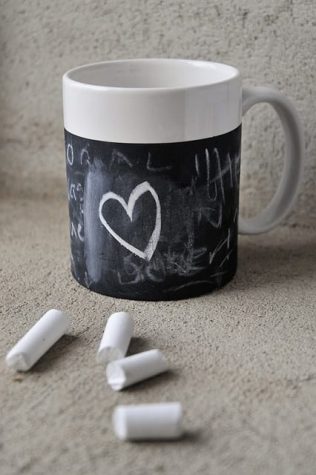 This gift requires a bit more money and effort, but is the perfect gift for a coffee or tea lover. Just find a plain mug, wrap a chalkboard sticker around it, and draw hearts on it to show them how much you love them. Click here for instructions on how to make it.
9. Origami Hearts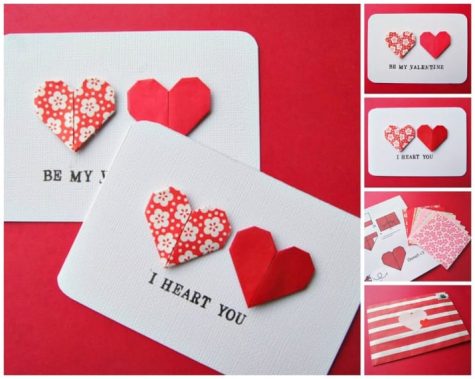 Nothing says I love you like a homemade original origami heart. This simple and cute gift is great for anybody this Valentine's Day. Don't be intimidated by the origami, click here for a tutorial. Just grab some colorful paper and start folding!
10. Pre-Planned Date Nights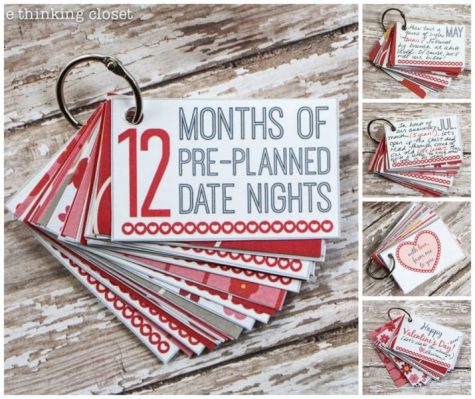 For those couples who can never decide on a place for date night – this gift is for you! It's an easy and quick gift that will be useful for months to come. Just write down 10-20 date ideas and combine them for a pre-planned date book. You can even decorate each page to make it look pretty. Click here for some ideas to get started.

About the Writer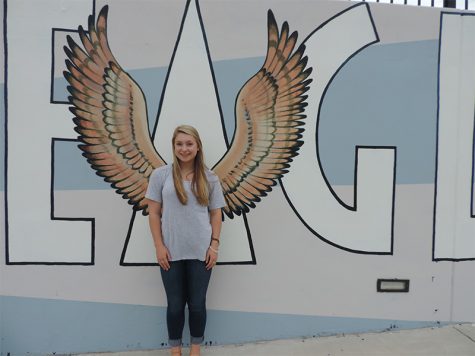 Anna Hicks, Online Editor
Anna is a freshman and is excited for her first year as a part of
The Bird Feed.
She has been a competitive gymnast since she was six years old and loves to be active. In her spare time she enjoys reading, being with her friends, and listening to any kind of music. Her favorite shows to binge on Netflix include
Quantico,
Riverdale,
and
That 70's Show
. She is a lover of all things science and one day aspires to work in the medical field. Some of her wildest hopes and dreams include traveling the world and finding the cure for cancer. In addition, Anna is a Christian and is actively involved in her church in choir and youth group.
Keep up with Anna on twitter
@ahicksthefeed
or contact her directly at
[email protected]