Ariana Grande releases her sixth studio album – A Review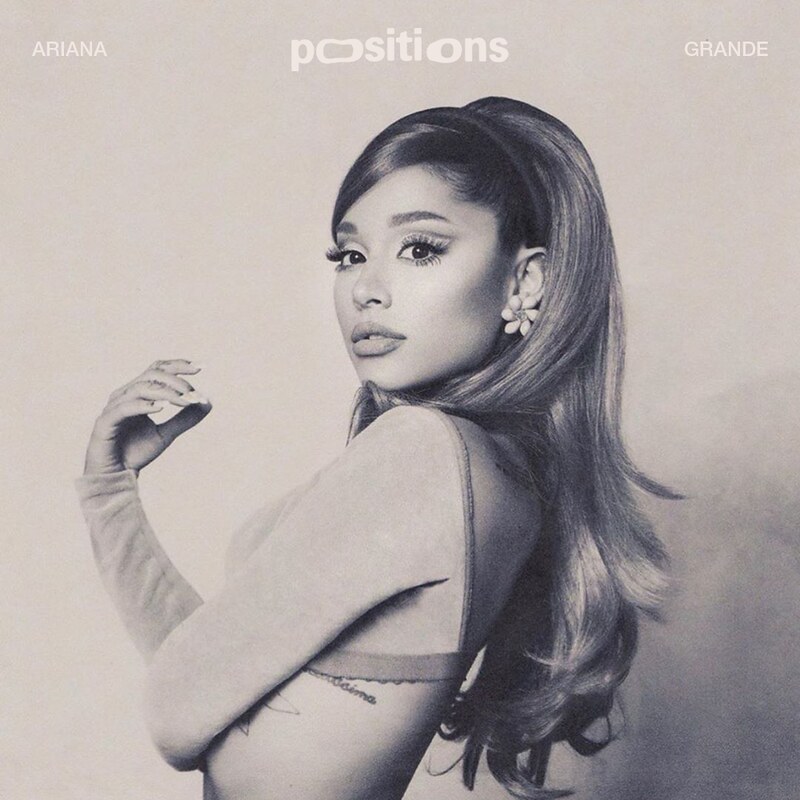 On October 30, Ariana Grande released her sixth studio album titled "Positions." The album contains fourteen tracks with a drastically different vibe from her past albums. "Positions" is not as raw and emotional as "thank u, next," but "Positions" reveals a more playful and light period in Ariana Grande's life. 
Song Reviews:
shut up – This is one of her weakest album openings compared to her past albums. It's about telling someone they "sound so dumb" and to "shut up." There's not a lot of essences compared to her sorrowful "imagine" from "thank u, next" and her extraordinary acapella "raindrops" from "Sweetener."
34+35 – This song is one of the tracks gaining mainstream popularity. This is a poppy love song sprinkled with lyrics regarding improvement on her own health. The chorus is breathy with her beautiful harmonies (per usual) in the background.
🤍 positions (the album) is out now 🤍 https://t.co/FpkiHYLFqt pic.twitter.com/J33o6KMTmo

— Ariana Grande (@ArianaGrande) October 30, 2020
motive (Ariana Grande and Doja Cat) – Motive is about determining one's intentions with entering your life, and Ariana sings about how this can be exciting to understand in a possible new relationship. Rapper Doja Cat comes after Ariana's verses. Her verse lyrically is less dreamy than Ariana's, my favorite line being "Cause you got your candy on your arm, no need to sugarcoat a lie." This displays a sense of distrust with a partner, as "sugarcoating arm candy" ultimately means lying about an artificial relationship that functions based on appearances only. 
just like magic – This song is about self-healing and self-care. Ariana sings about her own schedule which encompasses meditation, making music, and describes how this is affecting her for the better. A possible hidden message is after her first two verses when she sings, "Take my pen and write some love letters to heaven," then the instrumental pauses and we hear crickets. Ariana has repeatedly made references to her ex-boyfriend Mac Miller, and I believe this is another one. Miller passed away in 2018, and he has a song titled "Crickets." When Ariana refers to "writing love letters to heaven," she could be singing about Miller, and the cricket noises in honor of one of his songs is a touching addition to "just like magic."
off the table (Ariana Grande and The Weeknd) – "off the table" is a conversational song between Ariana Grande and The Weeknd about a past relationship grasping to maintain the security and love of that prior relationship. 
ari's album is out ! check out "off the table" when you get a chance 🤍 (also listen to the whole album) proud of you @ArianaGrande pic.twitter.com/AvLDl6CI9U

— The Weeknd (@theweeknd) October 30, 2020
six thirty – "six thirty" is a cute pop song about an easy-going relationship including easily repairable problems: "You can only stay mad for a minute." I love the wordplay in this song, as she describes different ways for one to be "down," and she also includes the word "up" to contrast "down:" "Are you down, what's up?"
safety net (feat. Ty Dolla $ign) – "safety net" is about falling hopelessly in love. The dreamy instrumental gives listeners that sense of falling. In the chorus, she references one of her past songs "in my head" from "thank u, next" when she says, "Is it real this time or is it in my head?" "in my head" was such a heartbreaking track, so heartbreaking that Grande did not perform it on her "Sweetener/thank u, next" tours. Referring back to this track is powerful because this could represent a healing process, although Grande still reveals doubt in the lyric. 
my hair – There's not much to say about this track; it's about running hands through someone's hair. There's not much depth, except for the bridge, when she says, "Know this ain't usually me, but I might let it down for you," meaning she's straying from her signature ponytail for someone else. A unique part about this song is the instrumental which strays away from the poppy beats in most songs before "my hair." South Forsyth High School senior, Megan Milstead, said in an interview stated that she believes Grande "forgot who she was when she started writing a pointless song about her hair." Even though the lyrics are simple, her vocal talent shines through with the whistle notes at the end.
nasty – This track is another love song enriching the album. Grande has always included space/astronomical references in her songs (for example, "nasa" from "thank u, next"), and this song is no different. "You're like a whole constellation" is embedded in the second verse. Grande is infatuated with astrology, as she posts pictures from NASA often. 
west side – "west side" is a short track about convincing what seems to be an ex-partner to pursue a new relationship again. Listeners are still speculating what "west side" she's referring to. She could be referencing where her boyfriend, Dalton Gomez, is from: the west coast, specifically, California. 
love language – This song contains a bouncy instrumental and is, again, another sweet love song. My favorite part is the beat switch near the end of the song. The bouncy instrumental fades out, and a trap beat takes over after a brief pause. The best (and my favorite) line is the final line: "I ain't tryna sign no lease; I'm just gon' make you my home." I've always loved the metaphor of someone feeling like a home, and the permanence of the hypothetical relationship Grande refers to in this line gives this song an imaginative feel.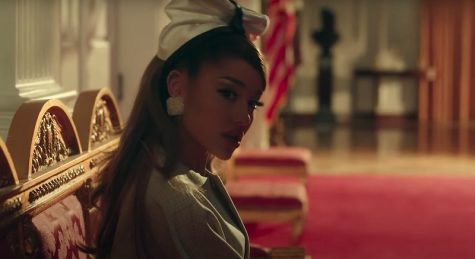 positions –  Grande released "positions"  a week before the whole album. The lyrics in this song focus on the extent of which someone in a relationship will go for their significant other. Grande talks about the effortlessness of switching to different roles when one is in love with another. It was the perfect track to release as the single because it perfectly embodies the vibe of the entire album.
obvious – This short track sticks with the lovestruck theme of the album. Grande sings about confessing love and dropping hints in an attempt to be in a relationship. It's long fade out at the end prepares listeners for "pov," the final song. 
pov – "pov" has a dreamlike instrumental accompanied by reflective lyrics. Grande writes about longing to be able to view herself how a potential lover views her. "pov" reminds me of "R.E.M" from "Sweetener" because of the similar vibes of being in love and the similar background music. 
South Forsyth High School senior, Megan Milstead, stated that this album was very underwhelming when compared to Grande's previous albums.
"I didn't like it too much except for just one song [safety net (feat Ty Dolla $ign)], but that one song became my favorite song. Her last albums were really, really good, and this one just did not compare."
Even though most of the songs are redundant, the tracks themselves make wonderful love songs. The depth of this album cannot even be compared to "thank u, next," but the healing/current healing from all the obstacles Grande faced within "thank u, next," is apparent and refreshing in "positions."
About the Writer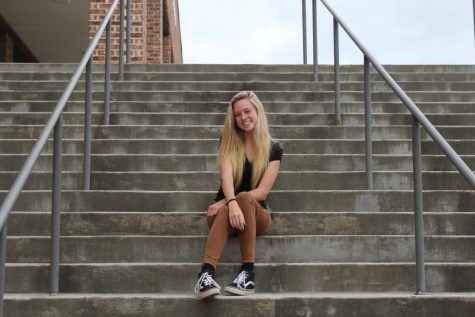 Lucy Moon, Staff Writer
Lucy Moon is a senior at South Forsyth High School joining journalism for her first year as a staff writer. Along with writing, teaching her after-school students is one of her passions. They always enliven her days, and they inspire her to continue her career in education. Lucy spends her free time reading books, eating Cheez-Its, listening to Nicki Minaj, or playing cards. She also enjoys reading up on horoscopes and knowing everyone's zodiac signs (she will know signs before names). You can contact her through Twitter
@lucyreneemoon
or email
[email protected]
.