Cavetown brings his story to light in his new album "SLEEPYHEAD"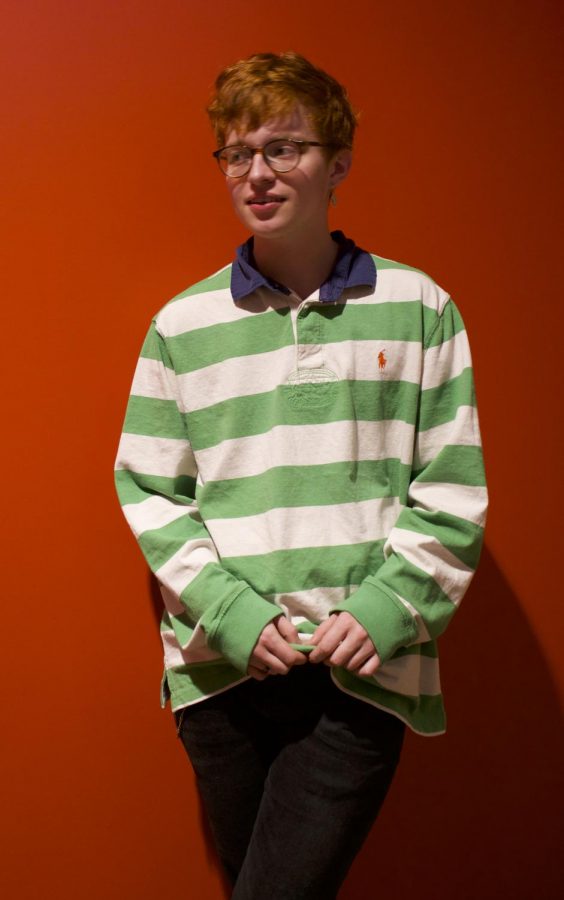 "
I finally moved out of my parents' houses, but I haven't been around very much."
— Robin Skinner
Robin Skinner, a small town singer turned worldwide sensation, formed Cavetown in 2013 in Cambridge, England. His whole life, Skinner felt "trapped" in his parents home, and so he began making YouTube videos relating to "day-in-the-life," behind-the-scenes vignettes and singing covers of various songs. Skinner was influenced into music early-on by being the son of a professional flautist and Cambridge University's director of music. These Youtube videos he created along with original, self-recorded music of his own and his captivating personality skyrocketed his popularity on the internet. Not long after, Skinner gained millions of streams, stages and subscribers around the world.
Cavetown focuses more on the celebration of life than anything else, giving every person who listens to him an experience of laughter, tears and a deep-rooted sense of connectivity to him. With the unique take on connection from artist to fan, it landed him his very first sold-out show and more recently got him as far as the Los Angeles' Fonda Theatre, New York City's Webster Hall and London's Shepherd's Bush Empire venues.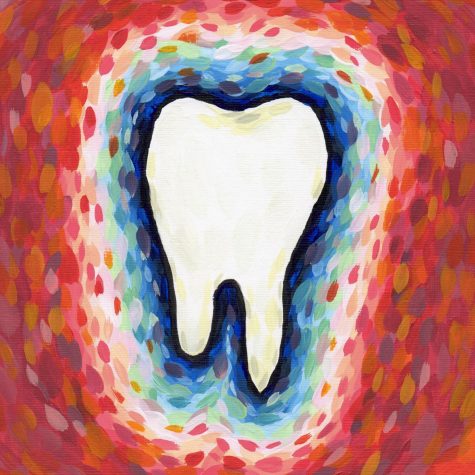 With his growing popularity, Skinner focused on releasing a major label debut album, which released March 27, 2020, "SLEEPYHEAD" on Sire Records. Skinner invested all his time to record, produce, mix and master all eleven songs for SLEEPYHEAD in the comfort of his own London apartment. The ambient indie-rock nuance consists of acoustic guitars, calming melodies and Skinner's own poetic lyricism.
Used with permission by MOXIE
A rock-based melody and achieved milestone in Skinner's personal life is expressed in "Sweet Tooth," a song included in his debut album. Always struggling with love and not ever really feeling it, "Sweet Tooth" focuses on how all that changed for his boyfriend and he began exploring those feelings one night on a restless tour bus night, writing the song.
"I equate it to being more of a savory person," Cavetown speaks of the song, "but I felt like I'd gotten a new taste for sweetness."
While doing his own thing alone, Skinner also helped carve up-and-coming artists careers such as mxmtoon with her 2019 album The Masquerade and the major-label debut for Chloe Moriondo.
"I've been able to take a step back from the personal aspect of the songs and more objectively work on things," he says of his outside production work. "It's a skill that's hard to do when you're so emotionally attached to a song. I've been able to take that back into my own songs as well. A lot of the time you get hung up on something that doesn't matter when it's your own thing."
Cavetown's goal is to prove to the world that he's not just a foundation of the bedroom pop community, but a leader for the next generation of his genre. Trying to be expressively different in style and lyrics, he hopes everyone will recognize that they all have the same struggles, even if the details are different. "That's what I'm trying to get across with my music. It's basically just me telling myself what I need to hear."
About the Contributor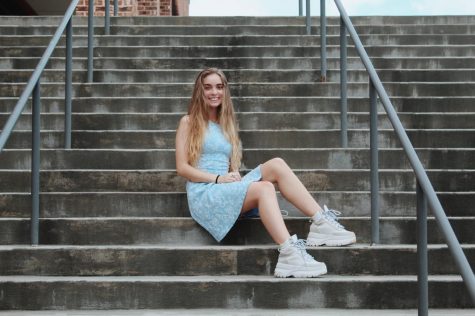 Brooke Eldridge, Opinions and Arts and Entertainment Editor
Brooke Eldridge is jumping into her senior year and is excited to work for
The Bird Feed
one last year as the Opinions and Arts and Entertainment editor. She indulges in helping others and animals and is all about spreading awareness of mental health. She has a high sense of fashion and loves coordinating her clothes by color. In her free time, Brooke enjoys watching any horror film she can find and listening to her favorite artist, Billie Eilish. Although she comes off as quiet and shy, talk to her and you'll be pleasantly surprised! She is known as a creative and loving friend. You can contact her on twitter
@BrookeEldridge7
or email
[email protected]