Towards Tomorrow: HOSA 2020 State Leadership Conference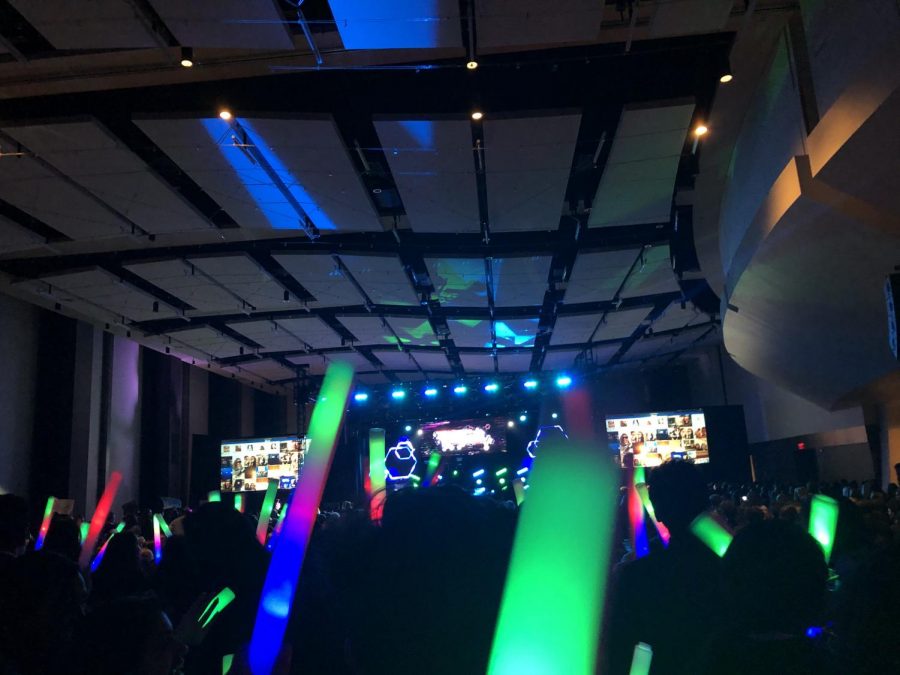 On March 5th,  over 70 South Forsyth High School HOSA members attended the 20th Annual HOSA State Leadership Conference. With 20 years in the making, this HOSA conference was bigger, better, and more memorable than the others. As the War Eagles crowded in front of the opening session ballroom, each and every member was thrilled to attend another opening session. 
The opening session marked the beginning of the 2020 State Leadership Conference. The Georgia Executive Council recalled their favorite HOSA memories all throughout the year. However, a similar memory between all of the council was the organization's participation in the national service project: the National Pediatric Cancer Foundation. A representative from the foundation was glad to announce and talk about the impact that all the Georgia HOSA members have contributed to. From raising money for the foundation to participating in their annual NPCF Fashion show, the organization was tremendously grateful for the dedication of Georgia HOSA. The opening session concluded with a motivational speech from the Keynote Speaker, Nick Tockman. His speech highlighted how conquering negative thoughts will lead to one's success.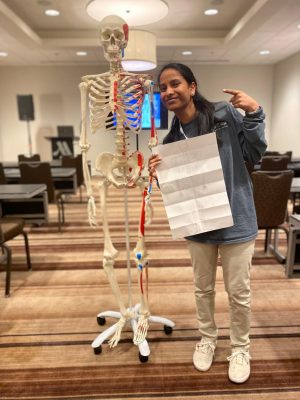 HOSA – Future Health Professionals is an organization oriented around different healthcare and leadership careers. This organization prepares students to pursue a career in healthcare by allowing them to interact with different professionals and partake in real-world experiences that are once in a lifetime. At the State Leadership Conference, students not only compete in their preferred competition but also get to attend different educational symposiums that allow them to get an insight into what their future might look like.
On the second day of the conference, students attended different workshops based on topics such as medical illustrations, medical imaging, athletic training, healthy lifestyles and so much more. Many SFHS HOSA members enjoyed these workshops since it allowed them to network and interact with others who share their passion for healthcare.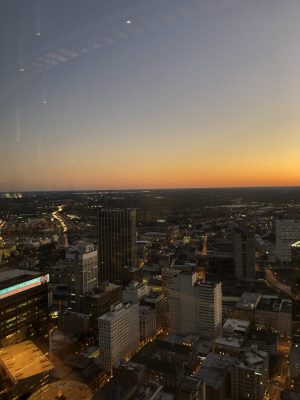 Moreover, the conference had many additional activities for HOSA members to enjoy their trip. For SFHS students, their stay at the Atlanta Perimeter North Westin allowed them to visit the Sundial Restaurant and take in an amazing view of the city of Atlanta. Additionally, members got to show their dance moves at the HOSA dance. With disco lights and lively music, the room was filled with excitement and joy.
Along with the workshops and other activities, many SFHS HOSA members were busy excelling at their competition. This year at the Grand Awards Session, many South Forsyth students placed in the top 5 for their event. Students placed in events such as MRC Partnership, Healthy Lifestyle, Pharmacology, Health Education, and more! Additionally, this year more students than ever qualified for the HOSA International Leadership Conference. 
"It felt amazing to place at the Grand Awards session since I was so nervous after my event," said sophomore Rahav Kothari, who placed 2nd in Pharmacology. "Through my event, I obtained lots of knowledge about drugs and their adverse effects on the body." 
This year's convention ultimately established South as a school to beat, which advisor Mrs. Collins was thrilled about. 
"I loved having so many kids qualify for ILC this year.  We had 21 qualify. That is more students that have automatically qualified for HOSA since Jennifer Clendenen and I took over the program three years ago," exclaimed the ecstatic adherent for SFHS HOSA.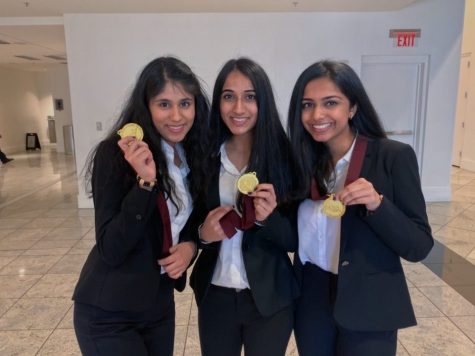 The next step for ILC qualifying HOSA members will be at the International Leadership Conference in Houston, Texas. However, this will be a whole other ball game as Georgia members will be competing against other HOSA members in 50 states, including Puerto Rico and Mexico.
About the Contributors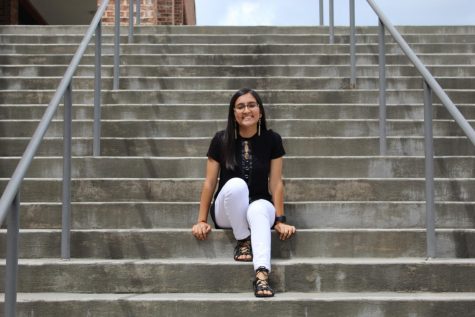 Shree Delwadia, Associate Editor
Shree Delwadia is excited to be part of
The Bird Feed
as a junior! This year, she serves as the Associate Editor, and cannot wait to take on new responsibilities.
By working on the staff as a writer and an editor, she has learned a variety of communication, teamwork, and accountability skills that she will take on to other roles in her life.
At school, she is a part of MDJunior, Beta Club, and Unicef.  In her spare time, she loves spending time with her friends and family or discovering new things to do. Two of her ride-or-die tv shows are
Grey's Anatomy
and
Friends
. Moreover, Shree has a strong interest in medicine and hopes to pursue a career in healthcare one day. You can contact her via twitter
@ShreeDBirdFeed
or using her email
[email protected]
.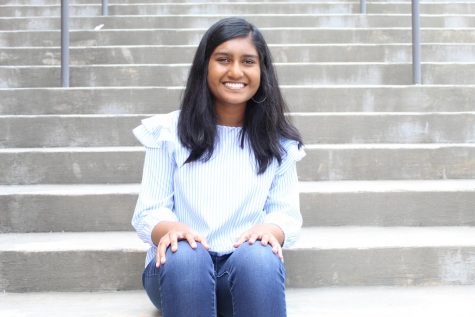 Minakshi Shivananda, News Editor
Minakshi Shivananda is a sophomore at South Forsyth High School and is taking on her 2nd year at
The Bird Feed
. She is the News editor this year on
The Bird Feed
and can't wait to start working with the new staff. At South, she is an active member of HOSA and has been playing the piano for 9 years, outside of school. She aspires to live in Chicago and loves to travel. She is looking forward to another great year on the staff! You can contact her at
[email protected]
or through her Twitter,
@MinakshiShivan2
.