South Forsyth Varsity gymnastics team reaches another victory at their second competition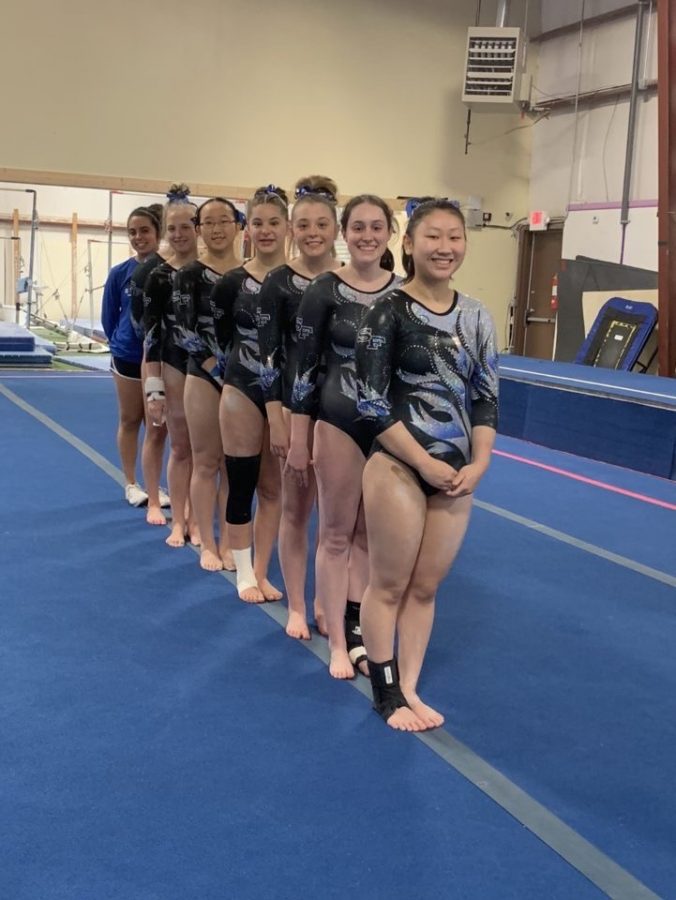 On February 29th, the South Forsyth Varsity Gymnastics team competed at the Bio Gymnastics Center for their second meet of the season. With the beginning of a new season, many new gymnasts joined the team this year. Due to the newly added members to the team, the overall team's score improved and South gymnastics racked up great scores and multiple awards. 
The girls competed against four other schools: Cambridge High School, North Atlanta High School, Pike High School, and Wheeler High School. Although Cambridge High School came out on top, the Lady War Eagles won second place with a team score of 91.1. 
Many of the gymnasts won individual awards for their expertise in the events. Freshmen Abby Molish and Alice Wang tied for third on vault with an 8.5 score for the event. With those scores, they both qualified for the preliminary meet later in April.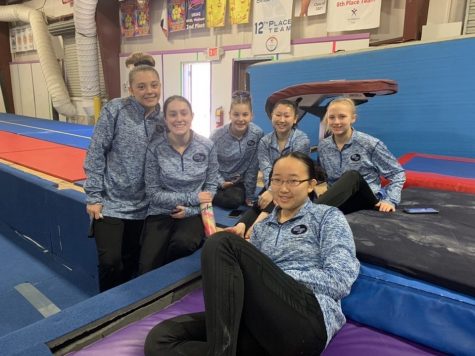 Alice Wang comments on her performance at the meet and her qualification for the preliminary meet in April. "I feel great that I made a qualifying score on vault. I definitely didn't expect it, and it makes me want to work for a higher score next time."
Freshman Abby Molish, who was also excited about her accomplishment, said, "I like being on the high school team because everyone is so nice. I'm also really proud of myself for working so hard to qualify for preliminaries."
In addition to the vault, Sophomore Lia Carter scored a 9.2 on bars and brought home a big win for South. This score led her to a first-place victory and is her second preliminary qualifying score in her high school career. Last season, she passed preliminaries and was able to make it to state. The young athlete is on track to meet this goal once again. 
"It felt amazing to get that score. To get first place on top of that was so exciting and I was really proud. I totally didn't expect it and I felt so relieved that I was able to qualify and support my team," said sophomore Lia Carter.
With the new members, the overall team score went up, specifically with vault and floor. Vault scores improved all-around with sophomore Avery Sitko, senior Kelsey Watson, and freshmen Abby Molish, Carina Leftovits, and Alice Wang all scoring 8.0 and higher. Floor exercise scores also went up with Avery Sitko and Carina Lefkovitz getting 8.0. The growing floor scores and hard work paid off and brought the team to second place.
The freshmen are not the only new faces of the team. Former South gymnast, senior Sydney Goncalves, has taken up the role of team manager, cheering on the rest of the girls. Although she is new to the position, Goncalves said, "I love being manager because I already know and love the sport so it is cool to be on the other side of things."
The second gymnastics meet of the season was a success for the South Varsity Gymnastics team. The new team is more prepared than ever for its next meet and has already become a tight-knit group of gymnasts ready to compete. The fresh recruits brought in high scores that led the team to a second-place win at their home gym, Bio gymnastics center. 
About the Writer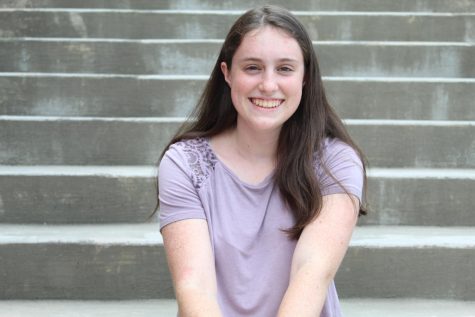 Kelsey Watson, Staff Writer
Kelsey Watson is a senior at South Forsyth High School and a first year staff member on
The Bird Feed
. She attended the Washington Journalism & Media Conference over the summer to prepare for her first year as a writer for
The Bird Feed
. In her free time she does gymnastics, reads, and watches Saturday Night Live. Her favorite singer is Taylor Swift and her idol is Audrey Hepburn. She is an avid Harry Potter fan and has read the series nine times. She hopes to attend Clemson University next fall. You can contact her through her email
[email protected]
or through her Twitter @kelseywbirdfeed.