A world full of languages
On Saturday, October 19th, over 400 students from the southeastern United States, including 11 students from South Forsyth, competed against each other in a world language poetry declamation contest hosted by Clemson University; the competition included various languages such as Spanish, French, German, and Japanese.
Throughout the rainy morning, a nervous air settled upon the high school and middle school students as they shuffled back and forth in the waiting room, muttering their poems to themselves. As the organizers called names, the students of SFHS remained anxiously at their desks, waiting to hear their own names.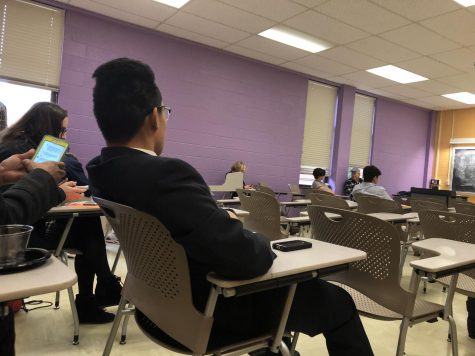 "I'm pretty confident because I've been doing this in class, but I feel like I'm going to blank out on the spot," said junior Dhriti Pentela, "I chose to do this because I want to go out there and learn more Spanish than being in a classroom setting the entire time."
After three hours passed, all the students and teachers played the waiting game as the judges started to tally up the scores. Uneasy chatter rose amongst the competitors as they dwelled on the small mistakes they made during their declamations. Many others enjoyed and took tours around the beautiful Clemson campus to relieve themselves of the nervous tension. 
In the afternoon, all the students and world language teachers headed to the Clemson auditorium to hear the results of the declamation competition. One by one, they called the names of competitors who placed in the event. Four SFHS students went onto the stage to receive their medals. Senior Ethan Barrilleaux won 3rd place in French 4, junior RJ Craig won 3rd place in Spanish 4, sophomore Katherine Yang won 1st place in German 2, and freshman Haven Somerson won 3rd place in French 1. 
"I felt really hyped just knowing that my efforts into memorizing the poems really paid off, and I was able to really feel in the moment that I was successful. Again, next year, hopefully, I'll be able to place better and maybe get first place," junior RJ Craig expressed.
About the Contributor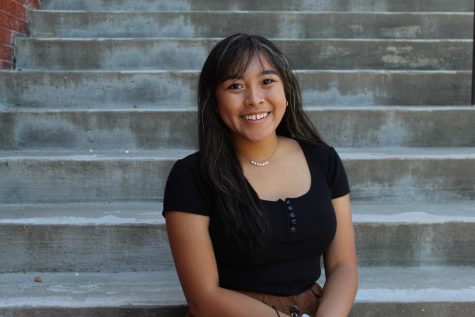 Maggie Craig, Staff Writer
Maggie Craig is currently a freshman at SFHS and is a staff writer for
The Bird Feed
. If she isn't writing stories, you will find her jamming out on her guitar or ukulele. She is a performer at heart and is a member of the voice company at RISPA. Maggie loves musicals such as
Hamilton
or
Grease
. In her spare time, she binge-watches numerous animes. Never hesitate to approach her and say hello because she loves chatting and meeting new people. You can contact her through her email @
[email protected]
or through her Twitter @Smrcraig108