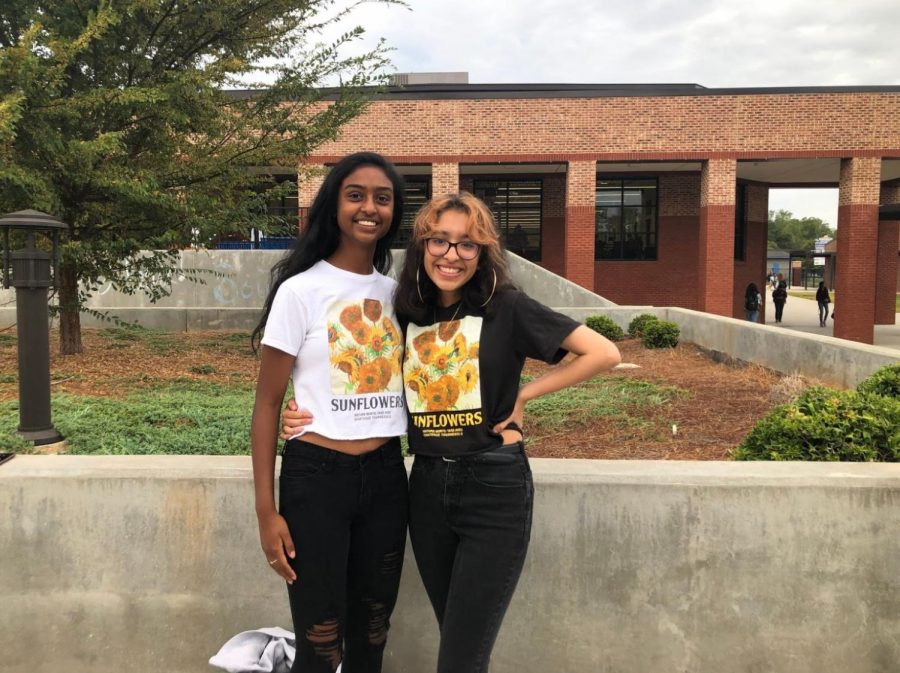 Homecoming Spirit Week
As the time for homecoming rolled around, students were eager to show off their enthusiasm for the school during one of the biggest times of the year. Leading up to the South vs. Lambert game, students and faculty had the opportunity to dress up in different and unique costumes for homecoming spirit week. 
However, for the Class of 2020, this was their last SOFO homecoming spirit week. For the seniors, the annual tradition was a memorable way to connect with their friends and dress up in costumes one last time.
"I loved hoco spirit week because my best friend and I dressed up together, and preparing for the days was so much fun," said senior Khushi Muluka. "My favorite day was Throwback Thursday."
During the week, each day had its own theme for the students to participate in. On Monday, people showcased their entertaining side by dressing up for meme day. From teachers dressed as Kermit the Frog to students dressed as the 'Joe Mama' joke, the day was full of endless laughter. The next day, students twinned with their friends, creating a trendy Tuesday for all. Students dressed as M&M's, Taco Bell sauces, monsters from Monster Inc, and so much more! On Wednesday, students dressed in their favorite team jersey. All across the school, different football, baseball, and soccer jerseys were shining their team colors. The next day, students and staff traveled back in time for Throwback Thursday. With people dressed in 60s, 70s, 80s, and 90s outfits, the school created its own timeline for fashion trends throughout the years. As homecoming game day arrived, students soared into the day with their school spirit. Each class had their designated color to help hype up the school for another win! Freshman dressed in white, sophmores dressed in grey, juniors were dressed in blue, and seniors were dressed in black.
Below is a timeline of all the different dress-up days for homecoming. Drag the bar to the right to see what each day looked like during this week.
People Shown Below (Top to bottom):
Rachita Iyer, Saachi Singh (Monday)
Kami Bermudez, Shriya Venkat, Salena Petluri, Khushi Muluka, Laila Dejong, William Botta (Tuesday)
Hannah Curtin, Elianna Vallianots (Wednesday)
Bryan Walker, Rohan Kumar (Thursday)
Madison Fiorentino, Reeya Kabira, Jayshree Srikumar, Sindu Bukka, Amanda Weng, Maya Shoffeitt (Friday)