Honey takes Homecoming
South wins 37-20 against Lassiter with excellent plays executed by Homecoming King Jared Honey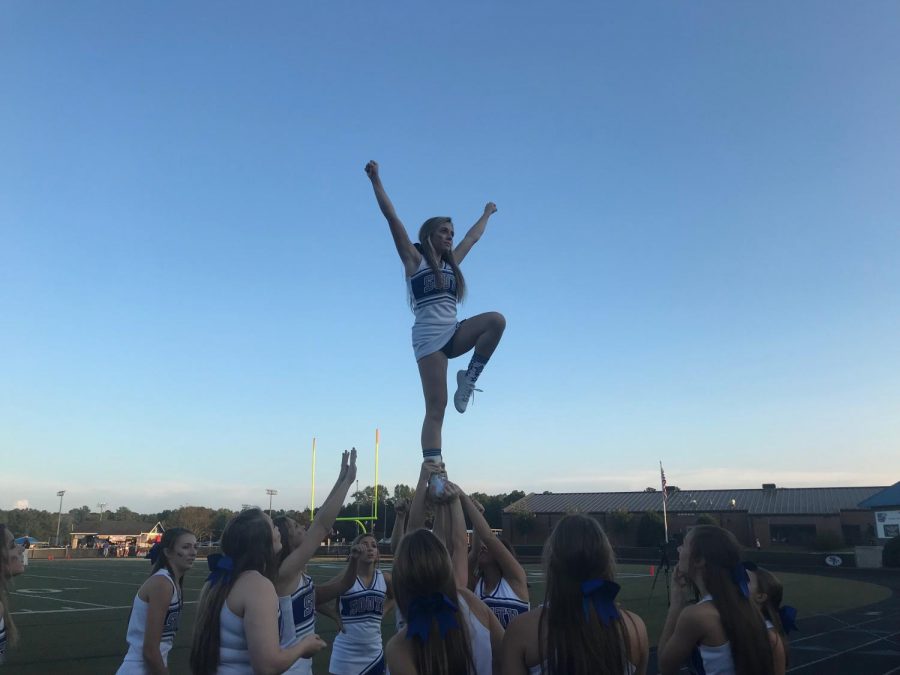 FThe South Forsyth War Eagles were victorious against the Lassiter Trojans on September 22nd. The final score was 37-20.
HOW. YOU. LIKE. US. NOW. 👏🏼FINAL: SOUTH 37 – Lassiter 20👏🏼

— SoFo Football (@sofofootball) September 23, 2017
The Homecoming game opened up with the South cheerleaders showing school spirit, followed by the football players running onto the field. The stadium was filled with the cheers of fans as South led their way to victory. The marching band closed the game by performing their routine.