War Eagle American Dream
American clothes, spirit and attitude roamed through the halls of South as students and teachers prepared for the exciting game at South Gwinnett. 
The War Eagles kicked off their fifth game of the season on defense. Calloway knocked the ball out, giving South an advantage in the game. South made a run for the end-zone where the War Eagles scored the first touchdown of the game. Minutes later, Colby Cruz scored another touchdown, bringing South ahead 13-0. A penalty kept South from obtaining any extra points. The first quarter ended 13-0 South. 
The Comets began the second quarter with a long pass to the end-zone. South Gwinnett scored their first touchdown of the game. With 6:13 left in the half, South led 13-7. Three minutes later, the Comets ran down, scored again, and pushed ahead 14-13. McGlockton ran yet another touchdown for South only moments later, shoving them ahead. The half ended, the War Eagles ahead 21-14. 
After an intermediate marching band show, the Comets began with the ball on their 22-yard line. Their second play ran them into the end zone where they scored. With an incomplete field goal, the War Eagles kept their lead 21-20. After a pass interference call on South Gwinnett, South began on the 50-yard line where Schurr ran all the way to the end zone for another touchdown. At the end of the quarter, South led 35-20. 
With rain sprinkling, the teams began the fourth and final quarter of the game. Morlanne scored, increasing their lead on the Comets to 28-20. Even with the weather not cooperating, the Comets scored a touchdown almost immediately after. After a half-hour delay, the clock was at 3:12 with a close game. An amazing defensive play by Hilton allowed South to maintain their lead with less than five seconds left.
The game ended with South on top once again. The final score left them at 34-28. War Eagle fans drove away with smiling faces and happy American hearts.
About the Contributors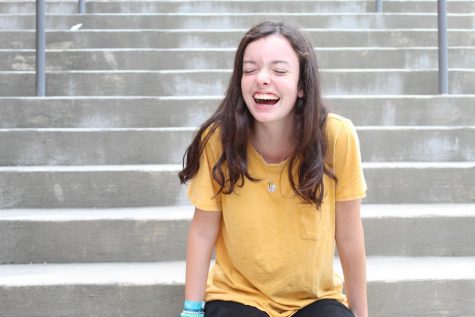 Sierra Wamsley, Editor-in-Chief
Sierra Wamsley is a senior at South Forsyth High School. She is beyond thrilled for her fourth year on
The Bird Feed
staff. You can often find Sierra splashing in the pool or writing a new story. She will be continuing on the South Forsyth Swim and Dive Team for the fourth year. She'll always have a big smile on her face and a positive attitude. Sierra spends the majority of her free time engaged in music. She is usually jamming out to pop music with her brothers in the car. One item that has always been on her bucket list for the future is visiting Greenland. You can reach Sierra on Twitter at
@wamsley_sierra
or email her at
[email protected]

.