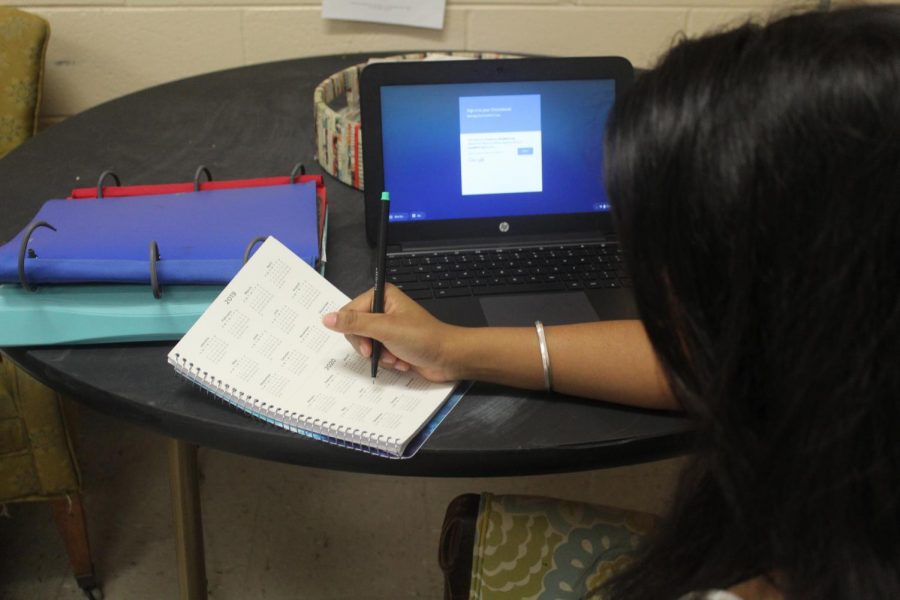 Home Environment and Organization
Loading ...
For many, taking 5 or 6 heavy binders is not an ideal situation to be in. Instead, many students carry folders or use one binder to minimize the heavy load. However, in order to carry the minimum, students need to have an organized environment at home. For instance, if a student carries his papers for Chemistry in a folder, he must go home and empty it into its designated location, such as a binder. Students often throw away assignments from school; however, these assignments might be key items for an upcoming final, test, or project. Items like a paper tray or labeled filer can help organize students' important papers. These papers, which are important to study with, need to be kept organized and clean, so students can be successful in their academics. 
An important aspect of home organization is making sure your desk space is clean. Do not overfill any of your drawers or gather junk around your environment. You might not consider phones 'clutter'; however, nowadays, phones are a major distraction at your desk space and should be kept isolated. Having a designated area for papers to go that you get from school will allow students to be less stressed in the long run. Another tip is to have simple craft necessities such as scissors, markers, crayons, and glue nearby for any projects or assignments. This will allow you to have everything you might possibly need, organized in your desk. If your desk or workspace is free of clutter, your study session can be free of distraction. Below is a video, provided from Buzzfeed Nifty, about how to create a clean desk space in less than 5 minutes.