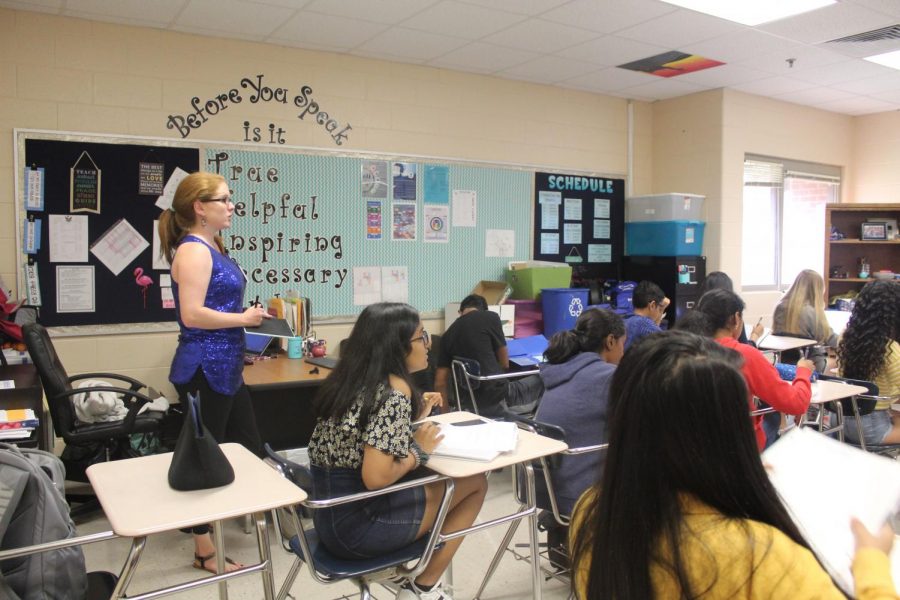 How to work with your teacher
Everyone knows that the key to good grades is communicating with teachers. It isn't "sucking up," it's building a positive relationship that will last throughout the year. If there is a discrepancy or problem, teachers prefer students who communicate rather than those who come in the next day, whining. Students can ask their teachers at the beginning of the year how to be successful in their classes, and carry that method throughout the year.
"
I do think It's extremely important that students have a relationship with their teachers. That's how you grow."
— Mrs. Bagwell, Honors Literature Teacher
"Do the work, don't be lazy. Stop waiting, it's time to get busy. Rely on yourself, the universe doesn't care what's wrong. Be practical, success is not a theory. Be productive, there's no time to mess around. Life's hard. Don't be a baby about it," advises Mr. Reynolds when asked how to be successful in his class.
Communicating with your teachers has a multi-faceted approach. Some teachers prefer an Itslearning email, others like their school email, and others prefer face-to-face contact. Still, others have set times for help sessions. Since you're the student who needs help, it's up to you to figure out how to communicate with your teacher. Ask them at them what their preferred method of contact is, and don't be afraid to reach out.
"How can they (students) contact me? Well, I prefer a carrier pigeon. Just kidding, students can pop in anytime to ask me questions or just shoot me an email," Mr. Reynolds jokes.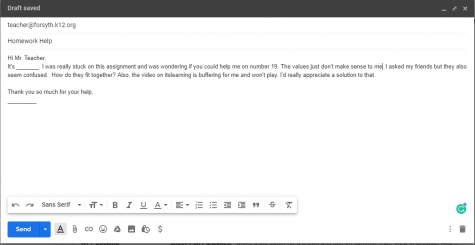 Sending an email is one of the most popular ways of talking to teachers, yet so many students don't know the proper etiquette to do it. Writing a teacher an email should have a casual yet respectful tone to it, even if it is just asking for help on a homework assignment. Here is a general template when you are writing an email to your teacher: