An interview with a Christophe's Culinary Challenge competitor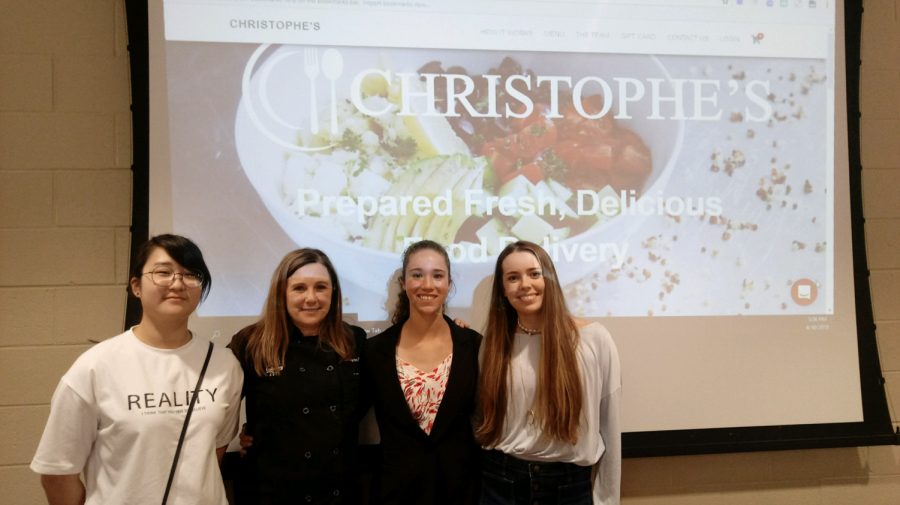 While most students were relaxing during Winter Break and trying to gather the energy to go back to school, one student was making a promotional video for her latest food product. Charlotte Bythwood, a senior at South, created a product called "Power Shots", which gives energy to athletes. I interviewed her to find out more about "Power Shots" and the competition that she competed in.
Q: Tell me about your experience with Christophe's Culinary Challenge and what you had to do to prepare for it.
A: In order to enter the contest, I needed to submit a video about my product that stated the name of my product, ingredients, how to make it, my target market, and why someone would purchase it. I worked on the video and got some editing help from my friend Eden Sasser. After submitting the video, the judges contacted me and asked for an additional video showing the process of making the product, the cost to make the product, and packaging ideas. After evaluation, I was asked to interview in front of Chef Christophe, Cyclone Covey, the investor, and Dan, whom I communicated with throughout the evaluation steps. I brought samples for them and detailed spreadsheets about my recipe and the cost analysis. They said Power Shots was very tasty, making me excited for the final presentation. At South Forsyth High School on April 30th, 2019, I was one of three finalists. The Forsyth County News was there and I was super thrilled to have made it to the last stage. Two competitors were from Denmark HS and created a gluten-free, vegan Acai granola bar. The other South Forsyth HS competitor created a quinoa cup. I created a presentation slide detailed with Power Shot's estimated nutrition facts. Because so many other energy bars are on the market, I explained to the judges and audience the science behind Power Shot's effectiveness to an athlete. I discuss how the body's salivary amylase enzymes break down the Power Shot's carbohydrates and sugars in the mouth for immediate energy, and how the Power Shots travels to the stomach for digestion as well as to the large intestine where long-term energy absorption occurs.
On April 30th, 2019, I was announced the first ever "Christophe's Culinary Challenge Winner". I have never competed in a culinary competition before. I am so grateful to have such a positive experience, and I am excited to work with Christophe's To Go where I will be selling my product on their website in about one to two weeks.
Q: How did you come up with the idea for your food product?
A: My thoughts were sent back to one of my volleyball tournaments where a mother brought a snack for the team that was both satisfying and wholesome. Her product inspired me to create an oat and peanut butter power snack for athletes or anyone on-the-go. I call it Power Shots because it provides short-term and long-term energy in one ball…one shot.
Q: What do you like about culinary and how many years have you been a part of it?
A: I have been apart of South Forsyth High School's culinary program since my junior year. I started with the Intro to Culinary course and then progressed to block class Culinary I and II where I created more tedious dishes and expanded upon my managerial knowledge in a kitchen setting. I love to cook. I enjoy experimenting with unique ingredients to create dishes that bring people together. I enjoy the creativity that goes into baking and altering recipes to my taste.
Q: How has culinary impacted you as a person and your future plans?
A: This experience has influenced my life because of the opportunity to impact my community around me with my product idea and excite college and university athletic departments to purchase my product. Because I have an investor who also believes in my product, I will be closer to pursuing making Power Shots a reality.
I met with Chef Christophe last week to create a new cranberry, white chocolate flavor. It was fun, and today I spoke with the investor Cyclone about research."
With the hard work and dedication Charlotte Bythwood completed, her dreams of selling "Power Shots" is becoming a reality. You can find her product at https://www.christophestogo.com/menu in peanut butter hazelnut and cranberry white chocolate flavors.
About the Writer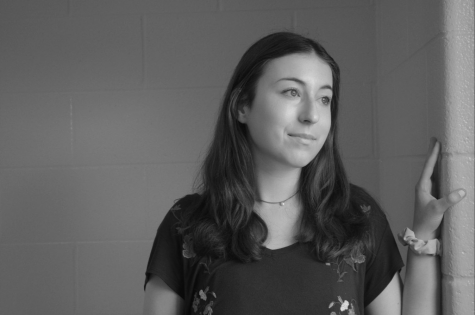 Alyssa Freyman, Editor-in-chief
Alyssa Freyman is a senior and is joining the journalism staff for her third year. You can usually catch her at a local bookstore or coffee shop, getting her caffeine fix. In her spare time, she enjoys jamming out to Coldplay and 70's and 80's rock or watching Netflix. Her latest binge-watch is
That 70's Show
, and she is currently re-watching
Parks and Rec
. She believes that Disney movies are always a good idea. Alyssa is currently a member of DECA, National Honors Society (NHS), National English Honors Society (NEHS), and National Latin Honors Society (NLHS). She loves to laugh (mostly at her own jokes). Her friends would describe her as adventurous; she likes to go zip-lining and rock-climbing. Don't ask her what her favorite book is; she loves them all. She enjoys taking photography, filming, traveling, and cheering on the Chicago Cubs. You can contact her at
[email protected]
.