Junior War Eagles Win National History Day Competition
For the annual National History Day competition, teammates Arnav Rao, Shourya Arashanapalli, and Charan Tiruveedhi diligently composed thorough research on their topic of the year: "Triumph and Tragedy Through History". They chose to create a documentary over the perplexing history of desegregation, using the University of Georgia as their setting for their masterpiece.
The National History Day competition, provides students the chance to compose a documentary, exhibit, paper, performance or website, over a historical event. Each team has a wide array of topics to choose from, as history spans an enormous length of time. This year's theme, "Triumph and Tragedy Through History," inspired this group of students at South Forsyth to choose desegregation as their main focus.
"For our specific topic we chose to research and make a documentary about the muddled history of desegregation at the University of Georgia," Rao explains.
Students met with Mr. Fahey, after they formed their groups to discuss their potential topic, and plan out how to incorporate said topic into their project. However, the responsibility of selecting a single topic to research lies in the students' hands. Mr. Fahey emphasizes to his students, that their are various methods in which they can create their projects.
"They can create a display, website, documentary, or they can create a live performance."
The members of each group are limited to the amount of help they receive from Mr. Fahey, their teacher, however. He guides the students by suggesting ways to obtain the information and assemble displays, but does not aid the students on the technical tasks.
"It is also a unique opportunity" Mr. Fahey explains, "to build the college resume with extracurricular research work."
Rao explains that there were different components that comprised their project.
"The entry includes two things, a process paper and an annotated bibliography."
The process paper explains why the team chose their specific platform and how it conveys their argument for the theme of the year. To compose their bibliography, they began utilizing online secondary sources. Along with using their online sources, they incorporated primary sources as well. The students also conducted personal interviews with professors and sifted through archives. 
Students spend an immense amount of time gathering information, some students looked through countless video clips from the National Archives office in Atlanta, which took several hours. Additional time was spent editing all the video clips collectively for their documentary. But the end result was worth the immense effort and time that was put into creating the project. Rao reveals his opinion about the experience as a whole.
"It is quite a rewarding experience for students who attend."
After the regional competition students met with Mr. Fahey to discuss the judges comments. Students were also given permission to make improvements on their project for their next competition. Students that participated in the national competition, received a state button.  As a reward, the Smithsonian US History Museum, allowed participants to enjoy a private evening tour after hours. Rao gives us an inside perspective, illustrating the groups' main obstacle while trying to create their project.
"By far, the most difficult part of creating the project was getting it under the 10 minute time limit."
The students made a documentary that had to be within 10 minutes. It took many editing sessions to get all the information condensed. The Students had to pick what to keep and what to remove to get under the 10 minute time limit.To make sure that they reached the deadline the students made check marks. They had to have a certain amount written or edited by each deadline. AP US History helped then pick what angle they wanted their document to have.
The competition helped advance their knowledge on desegregation as a result. Each team member perfected a specific part of the project, but they all conducted research together, so that each person could obtain a good understanding of their topic. National History Day allows students to gain experience in research and presenting data, and learn more about history along the way.
About the Contributors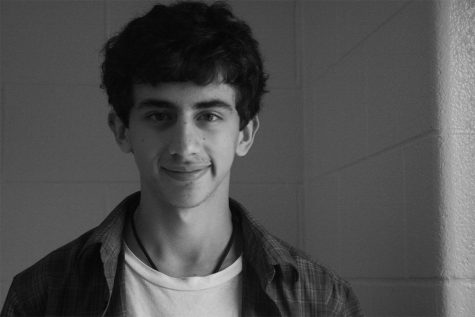 Douglas Seely, Staff Writer
Douglas Seely is a junior at South Forsyth High school. This is his first year working on The Bird Feed. Douglas likes to spend his time working on cars and trucks. Over the summer Douglas worked at a summer camp named, Camp Rainey Mountain as a Ranger and an Instructor.Douglas is very active in Boy Scouts and likes hiking and backpacking. Douglas like to fence on the South Forsyth Fencing team. Douglas' visions for The Bird Feed  is to bring a lot of information to the readers.
Email:
[email protected]
Twitter : @seely_douglas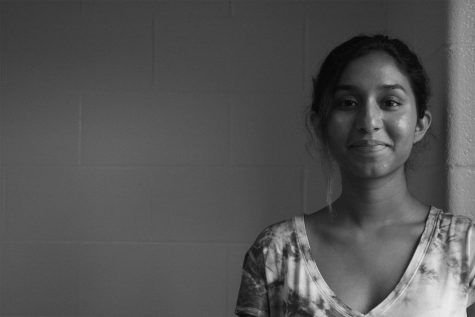 Samyu Machani, Staff Writer
Samyu Machani is a senior at South Forsyth High, ready to graduate and explore the endless possibilities college has to offer. She's has a love for music, plays acoustic guitar, and has a strong interest for reading and writing poetry, even though she's not an expert. This is her first year in journalism, and she believes that the course gives her an opportunity to delve deeper into crucial topics, and to incorporate her creative skills in her work. In the future, she is interested in pursuing a career in the fashion industry, and she has completed the Fashion Marketing Pathway at school. Her enthusiasm for fashion comes from her eagerness to learn more about the different aspects of design and how to create her own brand by combining various types of creative elements with fashion, such as photography and film, or even painting. Samyu is looking forward to contributing to the Bird Feed, and working with her team to constantly improve the student news site. You can email her at [email protected]