Therapy dogs in South Forsyth High School
Hang on for a minute...we're trying to find some more stories you might like.
A golden lab lays on the floor chewing on a neon green toy. Her tail wags harder when students approach with smiles on their faces. Seeing a furry friend causes a student's anxiety and stress to nearly disappear. For a while, everything is okay.
Visits to our school is a special part of the dogs' training. Since 2016, Mrs. Mallamace has been working with the principal, Mrs. Wilson, to bring therapy dogs into this school. After much research and Mrs. Wislon's help, Mrs. Mallamace was able to get these dogs to come to the school. Jeter, Mrs. Mallamace's personal pet, visits on Mondays and Fridays, and Canine Assistance dogs spend time with students every Wednesday during lunch.
Jeter was certified five years ago after Mrs. Mallamace recognized his gentle and loving personality. Mrs. Mallamace loves seeing the impact he has on the school. All of the smiling students that walk past him in the hallway brings joy to her heart.
 Canine Assistance is a program that was started by a woman named Jennifer Arnold who was diagnosed with multiple sclerosis as a teenager. She was in a wheelchair for many years when her father, a physician in Atlanta, saw an organization in California that trained therapy dogs for people in her position.  He wanted to bring this idea into Atlanta, but died before he could. By 1991, that dream became reality. This non-profit organization trains dogs using a Bond-Based approach to teach dogs how to push buttons, call for help, turn on and off lights, and more.
Fosters, like Mrs. Mallamace, care for the dogs until they are ready to find 'their person'.
"I started fostering about ten months ago," says Mrs. Mallamace. "I started with outings first. They would assign a dog to me and I would bathe it and then take it on my errands."
When they reach around two or two and a half years, they graduate and choose their human. One of the Canine Assistance volunteers, Christen DiLeonardo, reflected on the moment that she watched her foster dog walk on that stage; "It is happy because you get to see their faces and what they bring to the person."
Volunteering through this organization allows for many to combine two passions into one.  Cathy Campfield has been working with Canine Assistance for about three years. With a passion for both dogs and gymnastics, she thought it would be perfect to way to combine the two.
"I am a gymnastics coach, so I work with kids, and I am very passionate about dogs," Campfield states. "I thought this would be a great way to bring the two things that I cherish together."
The dogs from Canine Assistance work to save the people who suffer from physical and mental issues. With the co-operation of the organization and the help of Mrs. Mallamace and Mrs. Wilson, the students at South Forsyth are able to relax and enjoy the love that the therapy dogs have to share.

About the Contributors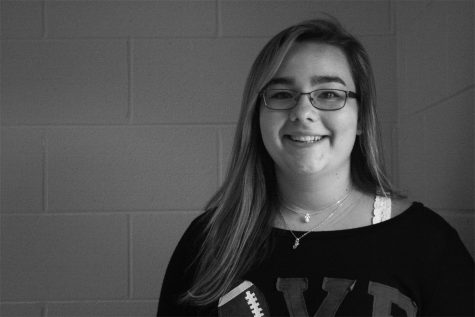 Kayleigh Emberton, Sports Editor
Kayleigh Emberton is a sophmore who is now in her second year of journalism. Kayleigh loves sports, especially baseball and football. Kayleigh is a die-hard fan of the Atlanta Braves and Indianapolis Colts. She loves the beach, camping, hiking, and other outdoor activities. When she isn't outside she is listening to music and dancing around the house. Kayleigh loves to be full of adrenaline so she enjoys action and horror movies, but every once in awhile a Disney movie really sets the mood. Her love for action, adventure, and helping people, sets her on the path of becoming a police detective. You can contact her via twitter
@KayBirdFeed
or her email
[email protected]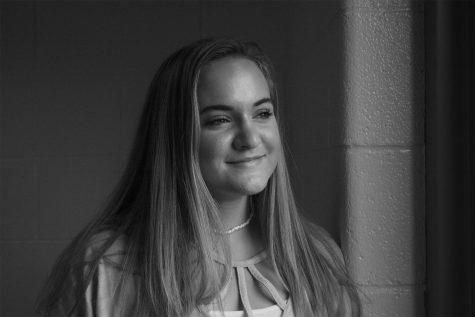 Sadie Rawlings, Online Editor
Sadie Rawlings is sophomore and a new member of
The Bird Feed
staff this year. She usually spends her free time in the gym where she prepares for upcoming CrossFit competitions or spends time at home watching makeup tutorials on YouTube. In addition to writing for
The Bird Feed
, she runs her own lifestyle blog called Sadie's Ways where she writes about her passions for food, fitness, and fun. She loves to find new recipes and test them out, especially southwest salads. Most people would describe Sadie as dedicated, bold, and organized; it's her goal to do everything to her best ability and to take challenges head-on. She is excited to be on staff this year as she grows as a journalist.
Feel free to contact her at
@SadieRBirdFeed
or
[email protected]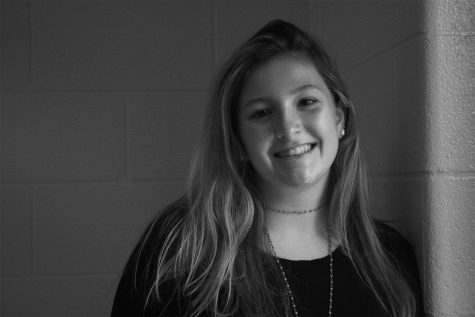 Grace Drawdy, Photo/Video Editor
Grace Drawdy is a sophomore and has been apart of The Bird Feed for 2 years. You can find her making a splash at the Cumming Aquatics Center where she is a year round competitive swimmer, or laughing out loud with friends. If you've been around Grace, it is guaranteed that you have laughed long and hard. Grace loves to live life loud. She has a passion for serving others through various mission trips. Her heart beats for kids fighting pediatric cancer, and she wants to heal them all. She loves spending time with her friends, but her best friend of all is her dog, Lola, her pride and joy. In a rare moment of downtime, you can can find Grace having a solo dance party or binging Netflix.
You can reach her by G
mail @[email protected] or via Twitter
@GDrawdyTheFeed