9th grade students attend Junior Achievement Career Fair
Hang on for a minute...we're trying to find some more stories you might like.
Today's generation has the opportunity to choose from a wide array of professions that appeal to even the most unique of interests; careers in hospitality, social media, engineering, banking, medicine, science, art, architecture, education, aviation and nonprofit are just some of the varied career types that the Junior Achievement Career Fair present for rising South Forsyth sophomores last Tuesday.
Junior Achievement's works to support and inspire the youth of America to succeed in a diverse economy. Junior Achievement is the nation's largest non-profit organization dedicated to helping students achieve their full potential. At the fair, many different jobs and companies displayed intel about what they do and how teenagers can get involved at an early age.
The job fair gave students a chance to explore various companies and their roles in the growing, global economy: Elavon, UPS, Equifax, and Delta all offered engaging booths. Additionally, students learned about the different interpersonal skills and interests needed to excel in a specific field. For instance, Northside Hospital Forsyth provided a survey for the students to give them an idea of what field or career in healthcare would be best suited for them. At the Alliance Academy of Innovation booth, students were able to use tools and wood to explore innovation and design within the field of architecture.
Similarly, the Junior Achievement Discovery Center created a "gallery" of exhibits that mimicked the real world where kids could experience their future possibilities through play and observation, elevating their understanding of work settings and collegiate experiences. In the photo gallery below, one can see the different exhibits or booths South's freshmen explored at the Junior Achievement Career Fair.
About the Contributor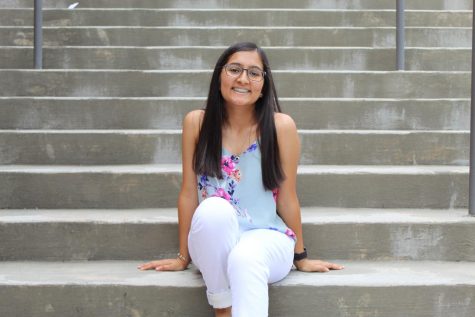 Shree Delwadia, Features Editor
Shree Delwadia is excited to begin her second year at
The Bird Feed
as a sophomore
! Last year, she was the social media lead and this year she took over the role of Features Editor. She is excited to discover new stories around the school and community. Two of her ride-or-die shows are
Grey's Anatomy
and
Friends
. She is a part of the Student Government Association, HOSA, and Unicef. In her spare time, she is usually with her family and friends or dancing her heart out. Shree has a strong interest in medicine and hopes to pursue a career in healthcare one day.
You can contact her via twitter
@ShreeDBirdFeed
or using her email
[email protected]

.