The South Forsyth Gymnastics Team Flips Out Of Prelims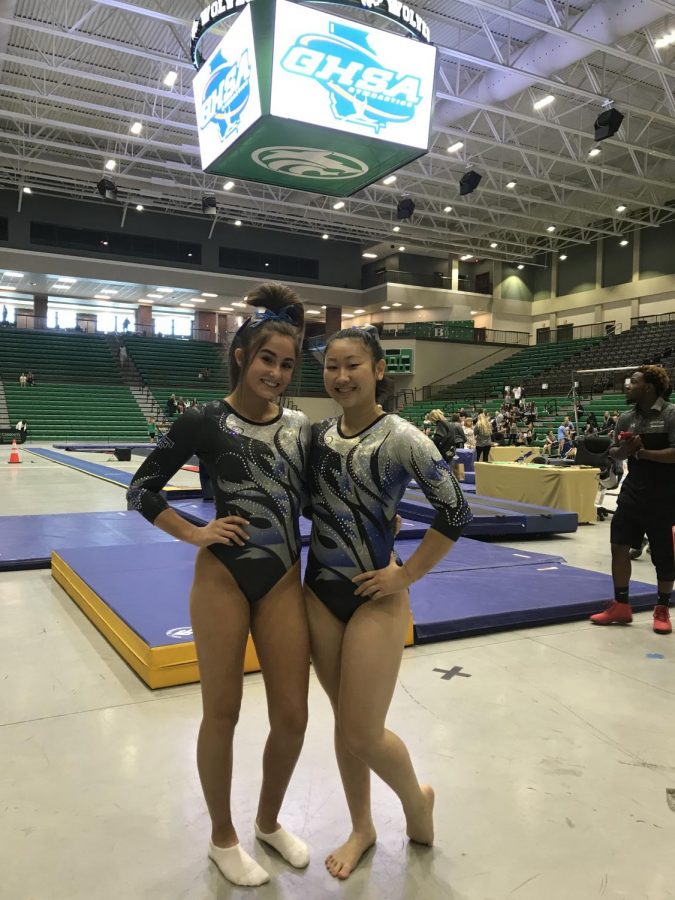 The anxious gymnast stands patiently in front of the uneven bars. Her hands are coated with white dusty chalk. The crowd's cheers are passionate and never ending. She looks to the judges as they scribble the score of the previous gymnast on their boards. Finally, the judge looks up to her and salutes her to begin. The gymnast returns the signal back to the judge, and leaps for the bars ahead of her.
The girls gymnastics team here at South Forsyth High School just attended their Preliminary meet. The girls had trained hard to make a comeback at this meet on April 27th.
Head Coach, Chris Naffky, said that they had "two final practices, and the girls that qualify [for the state meet] will practice at their club gyms."
The girls had some hardships leading up to the prelims, because the team received 5th place overall at the FOCO Championship. At the time of the preliminary meet, they were up against Central, North, West, Denmark, and Lambert. According to Naffky, West Forsyth High School was the team to beat in the preliminary meet.
"We've had a girl that just came off of surgery," Coach Naffky explained, "and another girl has been struggling with ankle problems."
Regardless of the difficulties that the team is having to overcome, the team had worked hard to improve and work around these obstacles. In addition, during their last two practices, the girls were focusing more on their release moves on the uneven bars.
The star athletes of the gymnast team gained amazing scores. Freshman Lia Carter, struggling with the ankle injury, scored an 8.4 on bars routine. Most routines are practiced and perfected in the gym, but for Carter's routine, she had to perform it differently because of her injury. She was able to come up with the moves that would take stress off her injury, and still was able to score fairly regardless of her struggle. For Junior Carson Nolan, she scored an average of a 9.2. She tied for 7th place overall, and unfortunately missed qualifying for their state meet. This being said, the gymnasts put their hearts into making the best scores they could and finishing out their season strong.