ClearTouch boards change the learning game at South
Hang on for a minute...we're trying to find some more stories you might like.
This year, the school installed new ClearTouch boards in every classroom at South Forsyth High School. These boards provide an interactive, sleek interface for both students and teachers. As time goes on, students and teachers are learning the ups and downs of the boards, and how to maneuver his or her way around. The new ClearTouch boards create a more hands-on approach to education, allowing students to be more connected and engaged in the material that they are learning. However, before teachers can make the board a part of their everyday curriculum, they need to know the tips and tricks about the boards to be able to utilize them to their full potential. South Forsyth's IT/Media Specialist, Phil Lyerly, gave the staff some insight into the capabilities of the board that he believes has impacted our lives for the better.
Q: What are some hidden features about the smart boards?
A: They have a mind of their own; just kidding, they have two! These panels not only operate as a display, but they also have two computers that are built in. One of them is an Android computer that operates as a web browser and also controls some of the functionality of the board.  The second one is a small Windows computer that gives teachers and students the ability to use it as a normal standalone computer with an enormous screen.
"
  The new boards are game changers."
— Mr. Phil Lyerly, IT Specialist
Q: What are some advantages in this board compared to the previous board?
A: Every aspect of these new panels set them far apart from the old hardware. For instance, they don't require a teacher computer to be hooked up directly to them to work,  and they don't require a stylus to operate. In addition, the display is more than 4 times sharper and brighter than the previous one.
Q: How can teachers use this board to improve instruction?
A: This is really where creativity comes into play.  Given these kinds of tools, teachers are really limitless with the ways they can improve instructional practices. However, I think it is very important to focus on the true source for improving instruction: students.  If students can provide insight on what they would like to do, assist in the creation of lessons, and relay that information to teachers, we can all work together to formulate some really cool stuff.
Q: What prompted the county to make this change to the boards, and why at this time of the year?
A: After approximately 15 years of utilizing the same technology, we were long overdue for an upgrade. With this in mind, the county took quite a while to test different products to determine what would be the best fit for our classrooms; ultimately, choosing the current panels we have. The panel transition began with the new schools that opened this school year, then they began installing the panels in Elementary, then Middle, and ultimately ending in the High Schools.
Q: What are some of the difficulties or bugs you have encountered and how have you gone about fixing them?
A: Fortunately, because there were so many schools with the panels prior to the arrival here, many of the kinks were already worked out before they even arrived.  As with any technology upgrade, there have been some very minor things that needed to be addressed but nothing that our laptops or existing technology didn't already exhibit.
Q: How do you go about teacher training? 
A: Knowing that the panels were coming this year, we started prepping at the beginning of the school year by discussing what to expect and providing various small training opportunities to help teachers get acclimated in a more laid-back fashion.  Once the training began, we asked questions and used the feedback to guide the future training sessions to ensure we were targeting the right concerns.
Along with the help of South's IT Specialists, teachers can continue to learn about more ways to enhance their lessons. However, there are still a lot of new tips and tricks to discover. For instance, apps such as Snowflake and Note allow teachers and students to create new projects and be more interactive with their instruction. Learning more about the apps within this new technology allows teachers to use the technology to their full advantage.
"The new boards are not only easier to read, but they are also more appealing to the students because of the many functions provided," said math teacher Ms. Jessica Peters. "My favorite function of the board is one of its programs, Note; this program helps me convey my lessons to students and it's very user-friendly."
The guide below highlights some of the key features of the boards.
South's new addition to their classrooms is benefiting teachers all across the school. From being able to annotate powerpoints to using different scientific tools, the benefits of this board are endless.
"There are so many ways to use the board. The thing is that you have to play with it in order to figure out the cool things that it does," said biology teacher, Ms. Angela Pisczeck. With more experience in using the boards, teachers can continue enhancing their lessons and activities. 

About the Contributors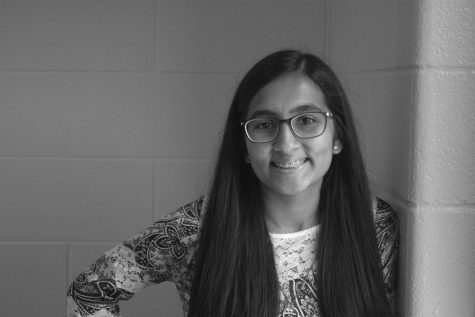 Shree Delwadia, Social Media Lead
Shree is a freshman here at South. "Life is short, and so is she; so she makes the best out of it." She lives by this quote everyday. If you run into her, you will find her laughing and smiling, stirring up new conversations. She loves embracing her passion for leading by always helping others. Her friends would describe her as dependable, ambitious, and warm-hearted. Shree has strong interests for the medical field which combine her passions of healthcare and assisting others. She aspires to become a pediatrician one day. Clubs and organizations she is a part of include the Student Government Association, Key Club, HOSA, MD Junior, and Red Cross. Her latest binge was Grey's Anatomy, and you can always catch her laughing her eyes out when rewatching episodes of Friends. Chipotle is her life. She could eat it days on end if no one stopped her. In her spare time, she is usually spending time with her family, dancing, or catching up with her friends. During her first year of journalism at South, she hopes to attract more readers and make the Bird Feed the best it possibly could be. You can contact her via twitter
@ShreeDBirdFeed
or using her email
[email protected]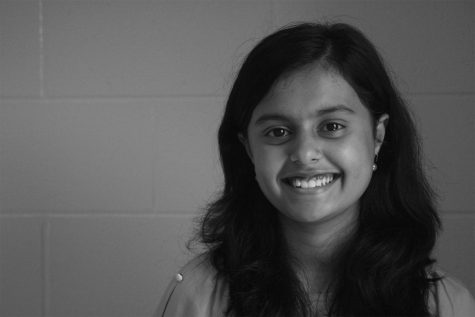 Naisha Roy, Staff Writer
Naisha Roy is a freshman at SFHS, and beyond excited to start off her first year as a writer for
The BirdFeed.
You can see her going through the hallways with a smile on her face, enjoying school and always willing to lend a helping hand to those struggling with homework. Her sarcasm being her trademark to all who know her, she loves a good riddle or puzzle to challenge her mind. She also loves painting and shading, although they certainly aren't her calling. Her dream college is Columbia University. Whenever she isn't at school, she's at home usually cuddled up with a good book - some of her favorites are the thrilling mysteries by Dan Brown- or writing poetry. She's also a huge Potterhead, part of Ravenclaw, and extreme fangirl of Hermione Granger. She probably most relates to Chandler from Friends, which is one of her favorite shows. She considers herself a total nerd and Taco Bell enthusiast. You can email her at
[email protected]
.