Defining our Purpose: HOSA 2019 State Leadership Conference
Hang on for a minute...we're trying to find some more stories you might like.
Seven months ago, the date for the 2019 Georgia HOSA SLC was announced and the preparation began. Since then, students have been finding the right competition for them, preparing for the competition, and perfecting their craft. At last, when their skills were drilled into their minds, South Forsyth High School HOSA members competed at the State Leadership Conference. On March 14th, thousands of students were on the at the Atlanta Marriott Marquis, getting pumped up for their event, educational symposiums, exhibitors, or workshops. The 47 floors of this outstanding hotel provided a conference and a view that was unforgettable. Throughout the conference, South HOSA members awaited their turn to apply their skills within their competition. Along with competing, members viewed different medical professions and opportunities in today's healthcare society. SFHS HOSA gathered as one to be part of the next generation of youth empowerment in healthcare.
South Forsyth took over 50 people to the conference this year and no one failed to live up to the standards. The conference started out with early competitions on different medical knowledge tests such as Sports Medicine, Dental Terminology, and Home Health Aide. In the wide range of knowledge tests, senior Lucas Flantzer placed 3rd in Pathophysiology. This event contained a variety of knowledge terms about different diseases and infections. Additionally, freshman Rahav Kothuri, in the event of Pharmacology, and junior Daniya Killedar, in the event of Health Career Display, received third place. Also, junior Saranya Gourisetti brought back a silver medal in Clinical Speciality. Sophomores Siddhi Chitgopkar, Aaryahi Deshmukh, and Havisha Murukuntla, received second place in Biomedical Debate. This event allowed students to explore the different advantages and disadvantages about a certain biomedical topic.
For some students, this State Leadership Conference was close to their last. One junior, Ved Janaki, believes that HOSA was an important aspect of his life; it was something that helped shape his everyday life and who he is now. Placing 3rd in Healthy Lifestyle, he is now bound to make a name for South Forsyth High at the International Leadership Conference.
"HOSA gave me the opportunity to become a better leader and individual, allowing me to work with new people," said Janaki. "When I heard I placed, I felt proud because all the effort and work I had put into my event had finally paid off. Even though practicing and presenting for my event wasn't the easiest of jobs, being able to represent South for my actions and hard work made it an amazing feeling."
The conference impacted many, if not all. SFHS HOSA advisor, Ms. Jennifer Clendenen, believes that this was one of the most prime moments of the year for HOSA students. From the different sessions to workshops, her favorite part of SLC was the Grand Awards Session because she "loved seeing the excitement on students' faces when they received an award." She feels that this conference is not only beneficial in a networking sense, but it really shows what students are truly passionate about.
"I feel like the experience of working together and preparing for things on their own, not because they are getting a grade, but because they are interested in it is more rewarding than anything," said Ms. Clendenen.
All in all, this year was one to remember. From bringing home gold to being able to grow new leaders, the 2019 State Leadership Conference has made an impact for every member who participated. The memories ranged from getting to see your friends, being able to explore the different aspects of the immense hotel, visiting different workshops, or even winning a competitive event. This conference helped shaped everyone's lives to empower them to be the next leader in healthcare. The next stop after the State Leadership Conference is the International Leadership Conference, where South HOSA members will compete with over 10,000 people to win a national title.
About the Contributors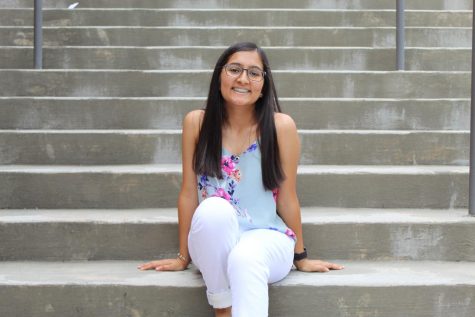 Shree Delwadia, Features Editor
Shree Delwadia is excited to begin her second year at
The Bird Feed
as a sophomore
! Last year, she was the social media lead and this year she took over the role of Features Editor. She is excited to discover new stories around the school and community. Two of her ride-or-die shows are
Grey's Anatomy
and
Friends
. She is a part of the Student Government Association, HOSA, and Unicef. In her spare time, she is usually with her family and friends or dancing her heart out. Shree has a strong interest in medicine and hopes to pursue a career in healthcare one day.
You can contact her via twitter
@ShreeDBirdFeed
or using her email
[email protected]

.