Asbestos found in Claire's and Justice Makeup Products
Hang on for a minute...we're trying to find some more stories you might like.
The giggles of excitement could be heard from the adolescent stores as young girls rushed to purchase their desired products. The parents followed, with the preconceptions of a pleasant, safe store where their daughters could peace of mind in the midst of pink and purple jeweled accessories.
Claire's and Justice are both stores that high school girls look back on with memories of dressing up and glamming out. For many young girls, these stores are the first exposure they got to fashion, and more importantly, makeup. With their main audience being young girls and preteens, these stores have an obligation to make sure their makeup is safe to use, especially since it is many kids' first time using makeup.
What is taking the nation by storm and shocking several parents and young girls is the recent discovery made by the Cosmetics Department of the Food & Drug Association. On Tuesday, the FDA claimed to have found certain makeup products in these stores that contained Asbestos, a dangerous mineral substance. 
"Studies have linked more than a dozen different diseases to asbestos exposure," explains The Mesothelioma Center.  "Many of these diseases, such as mesothelioma and lung cancer, have a confirmed relationship with asbestos."
#WARNING: FDA is advising consumers NOT to use certain @claires eye shadows, compact powder, & contour powder products because they may be contaminated w/ #asbestos fibers.  If you have these cosmetics in your home – stop using them. https://t.co/CqtxENLZye pic.twitter.com/GTYdnWzKva

— FDA Cosmetics (@FDACosmetics) March 5, 2019

Asbestos have been proven to be the single largest cause of occupational cancers in the United States and been proven to be linked to many different diseases, especially mesothelioma.
With the known dangers of this substance, it is surprising that stores such Claire's and Justice, especially aiming for younger audiences, risked putting these substances in their makeup. The situation only worsened when Claire's retaliated weakly in defense of their products. On Wednesday, March 6, they released a statement in the following tweet.
At Claire's, customer safety is paramount, and we pride ourselves on providing our customers with the highest quality and safest products. We wish to address today's FDA warning that three cosmetic items sold by Claire's may have been contaminated with asbestos. pic.twitter.com/tpNfLRtNIK

— Claire's (@claires) March 6, 2019
"I think it's really bad and [Claire's] need to stop. People younger than us use Claire's makeup and if their skin is exposed to chemicals like Asbestos, there will be horrible effects on their skin in the future,"  sophomore Tarini Gajelli states. "Cheap makeup doesn't need to have elite ingredients, but it needs to have safe ingredients."
This case shines a light on the neglect and ignorance companies adapt in regards to health inspections, and ingredients in products. It is incredibly important for consumers to become aware of the products and understand the severity of the situation. Children don't often have the knowledge to understand what each ingredient or product does. Realizing that harmful properties are in these children's products will make or families and communities safer.

About the Contributors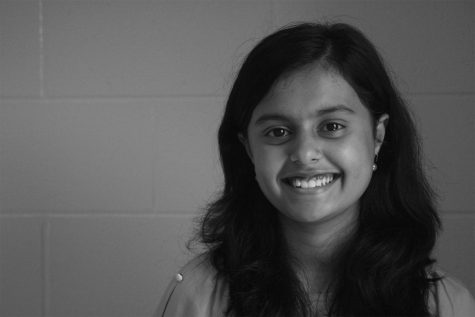 Naisha Roy, Staff Writer
Naisha Roy is a freshman at SFHS, and beyond excited to start off her first year as a writer for
The BirdFeed.
You can see her going through the hallways with a smile on her face, enjoying school and always willing to lend a helping hand to those struggling with homework. Her sarcasm being her trademark to all who know her, she loves a good riddle or puzzle to challenge her mind. She also loves painting and shading, although they certainly aren't her calling. Her dream college is Columbia University. Whenever she isn't at school, she's at home usually cuddled up with a good book - some of her favorites are the thrilling mysteries by Dan Brown- or writing poetry. She's also a huge Potterhead, part of Ravenclaw, and extreme fangirl of Hermione Granger. She probably most relates to Chandler from Friends, which is one of her favorite shows. She considers herself a total nerd and Taco Bell enthusiast. You can email her at
[email protected]
.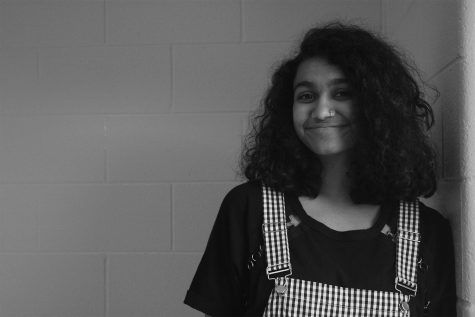 Shreya Mishra, Social Media Lead
Shreya Mishra is a freshman at South Forsyth High School, and is exceptionally excited to be working on the journalism staff this year. She enjoys creative writing, opinion writing, and photography. Out of school, she is an extremely passionate dancer of 7 years, and an artist since she could write. Shreya has won many competitions for public speaking, and plans to grow her debating and speech-giving throughout school. When she grows up, Shreya wants to go into business marketing or journalism. She loves hanging out with friends, and shopping. A new piece of clothing could put a smile on her face any day! Aside from that, she is very caring and her close friends mean the world to her; she couldn't live without them. She loves learning new things, and cannot wait to blossom as a writer in this year's Journalism class!
Feel free to contact her at:
@smishrabirdfeed on twitter
or

[email protected]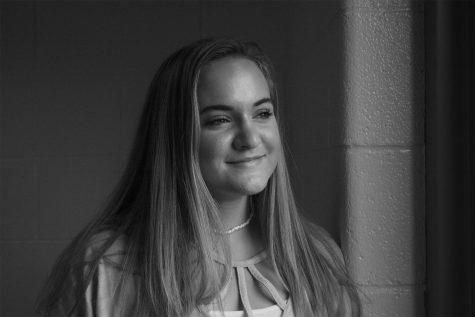 Sadie Rawlings, Online Editor
Sadie Rawlings is sophomore and a new member of
The Bird Feed
staff this year. She usually spends her free time in the gym where she prepares for upcoming CrossFit competitions or spends time at home watching makeup tutorials on YouTube. In addition to writing for
The Bird Feed
, she runs her own lifestyle blog called Sadie's Ways where she writes about her passions for food, fitness, and fun. She loves to find new recipes and test them out, especially southwest salads. Most people would describe Sadie as dedicated, bold, and organized; it's her goal to do everything to her best ability and to take challenges head-on. She is excited to be on staff this year as she grows as a journalist.
Feel free to contact her at
@SadieRBirdFeed
or
[email protected]