Queer Eye slowly taking over the nation
Hang on for a minute...we're trying to find some more stories you might like.
Inside a snug blanket without a care in the world, a crazed Netflix user surfs through the program to find another show to feast their eyes on. While searching for the next show to obsess about, the user comes across a bright, vivid rectangular icon, portraying the stars' faces in an abstract, but artistic way. It instantly attracts the individual, with the desire to learn the abridgment of the story the show wants to tell.
Netflix original series Queer Eye was rebooted in early 2018, after the initial show Queer Eye for the Straight Guy ended in 2007 after ratings and viewers decreased. Queer Eye goes through the lives of 5 gay/queer men, who all the reboot show is quintessentially the same as the original one, but with a whole new cast. In fact, the first 2 seasons take place in Georgia. The cast compromises of Tanweer France (Tan), Karamo Brown, Antoni Porowski, Jonathan Van Ness, and Bobby Berk, who each specialize in a task to transform an individual's life. For example, Tan specializes in clothing, Antoni's forte is food & drinks, Jonathan works on hair & makeup, Bobby is the interior designer, and Karamo is an expert on building a strong personality. The Fab 5, their official nickname, work together to transform an individual who feels like they've "hit a rock" in their life and want to work with the team to make their life better. To be discovered by the Fab 5, a close friend or family member nominates the individual by emailing the name, contact info, photos, and the story of the nominee to [email protected].
In South Forsyth, some frequent users of Netflix shared their views about Queer Eye.
"I like the concept that there is a show that represents gay people, because I support them, and I think it is really fun to watch," freshmen Katya Yoo stated. "Netflix doesn't make a lot of shows like that and I think that a lot of people can change the way they look at genders. It comes to show that men can have a role in the fashion industry and that gay people can have a way to connect."
While it is true that more women reign in the lower ranks of fashion, research shows that out of 50 major fashion companies, only 7 of them are run by women. This just comes to show that we're able to break down barriers and decrease gender inequality in the fashion industry. Queer Eye helps to do just that.
Another freshman, Melania Pacheco, added, "I feel like it's pretty cool, but I haven't watched it yet. […] it seems fun-to-watch. I completely support gay people. If they want to do that, then they have the right to do that. Gay people shouldn't be discriminated for their sexuality."
On the other hand, Queer Eye hasn't been the most well-received, as some people argue that it doesn't represent queerness in this day and age. Because it focuses on five cisgender gay men, it is considered regressive and reductive. There is a problem here because there are other sexualities, like lesbians or people who are non-binary that represents that queer population.
Aside from this, the show has commercial success and critical acclaims. Although times have changed since 2005 in the rights for queer people, the nominees have changed as well. In season 1 of the debut of the reboot, all of the nominees were men, but 1 man was gay. In the episode,"To Gay or Not Too Gay," AJ is a 32-year-old engineer, but is struggling to come out to his stepmother, who is a widow of AJ's biological father. AJ reveals that his father passed away and that he never had the courage to tell his father that he was gay. He shares this story with the Fab 5 and they are ever so ready to change his life for the better. Towards the end of the episode, he gives his stepmother, whom AJ is close-knit with, a heartfelt letter that summarized his relationship with her and how he wanted to tell her that he is gay. In addition, season 2 involves a trans-man named Skyler who wants his legal identity to reflect who he is now. With these episodes, the revival of Queer Eye is more open-minded than the original show.
"
Gay people shouldn't be discriminated for their sexuality."
— Melania Pacheco
Since season 1 of the reboot has come out, Queer Eye won 3 Emmy Awards for an Outstanding Structured Reality Program, Outstanding Casting for a Reality Program, and Outstanding Picture Editing for a Structured or Competition Reality Program. Rotten Tomatoes, the infamous critic of movies and television shows, gave Queer Eye a rating of 91%, which is outstanding, since Rotten Tomatoes is known for its harsh criticisms.
This show appeals to all types of viewers, from the ones that don't watch TV to people that live off of Netflix. It does contain some vulgar language and humor, but it doesn't conceal the main point of the show. At the end of the day, the most important lesson that is learned is that anyone can change their lives and that changing yourself on the outside is just as important as changing yourself on the inside. It even shows viewers important things about the gay community, such as you cannot define who the mom or dad is in a gay relationship. It even brings up relevant themes like racial violence towards African Americans. Queer Eye touches every viewers' heart, so it is key to always have a box of tissues ready! The series is more than changing a person's life; it's about informing our society about the LGBTQ community and that anyone can change their lives without the help of life coaches. Queer Eye is a must watch show and a show that our generation needs in times where we have to deal with issues similar to those dealt in the show.

About the Writer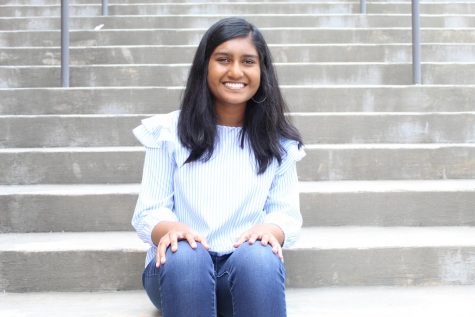 Minakshi Shivananda, News Editor
Minakshi Shivananda is a sophomore at South Forsyth High School and is taking on her 2nd year at
The Bird Feed
. She is the News editor this year on
The Bird Feed
and can't wait to start working with the new staff. At South, she is an active member of HOSA and has been playing the piano for 9 years, outside of school. She aspires to live in Chicago and loves to travel. She is looking forward to another great year on the staff! You can contact her at
[email protected]
or through her Twitter,
@MinakshiShivan2
.