Making the dreams of Carter and Carli a reality
Hang on for a minute...we're trying to find some more stories you might like.
November 30th, a day students will never forget. Newscasters from CBS set up their cameras, ready to capture the best moments. Students walked into the Arena, wearing blue wristbands and ready to cheer on Carter and Carli. The teachers and students participating in the basketball game line up, preparing to show off their skills on the court. Spectators sit down on the bleachers in the sold-out arena and cheer as the players come on the court smiling. Their love and support are exemplified as Carter and Carli set foot on the court, adorned in basketball and cheerleader outfits. The whistle is blown, the clock starts, and players begin the game.
"I didn't know how many kids were going to show up. I was trying to promote in the cafeteria each day; I even wrote a song about it," said Mr. Wolff, an administrator at South, and the adult organizer of the event, stated. "Originally, I thought, maybe 300 kids would come? At first, it was set in the Blue Gym, but after so many kids showed up, we had to move it to the Arena.¨
On Nov. 30, during 2nd and 3rd periods, students had the once-in-a-lifetime opportunity to show their support for Carter and Carli. The school decided to turn Carter and Carli's love for basketball and basketball cheerleading into a fundraising event so they could attend an NBA All-Star game in February. Thanks to students and teachers, this was all made possible. The event was also aired on CBS46 last Monday.
"I liked how organized it was," stated junior Nathan Miller. "Usually things like this are poorly planned but everything from the microphone quality to the hype of the game was incredible."
The event turned out much better than the faculty expected. The game had to be moved from the Blue Gym to the much larger Arena, and they ran out of wristbands to sell.
¨I don't have an exact number [of money raised], but you can almost do the math; selling thirteen hundred tickets at five dollars apiece, it was a lot more than we anticipated," Mr. Wolff said.
The feud between teachers and students ended with the students winning 35 – 34, with Carter making the last two shots for the student team. Students cheered and clapped enthusiastically when Carter made the shots, showing support for him.
"Since this whole organization (Dream on 3) is sports based, and Carter is always carrying around a basketball, we thought he would be perfect from our group of kids because of his basketball enthusiasm," Mr.Wolff mentioned. "Because his sister also has down syndrome, we thought -and this is not done all the time, usually it's just one kid's sports dreams- but we thought because of our unique situation and Carli's love of cheerleading, we could have a 'Dual Dream.' So we had a group of kids, and then our job really was to rally the whole school around the idea."
The organization that helped all of their dreams come true is called Dream On 3. They help organize fundraisers for kids with chronic diseases or special needs and make these kids' sports dreams come true, whether it's going to the next NBA game or flying out in a helicopter to meet their favorite player. This can be best exemplified by their mission statement:
"
To make dreams come true for children with chronic illnesses, developmental disabilities, or life-altering conditions by creating experiences of joy and magic through the world of sports."
— Dream on 3 Mission Statement
This event is only the beginning- these events are going to go on until their send-off in February, with a silent disco coming in January. The school will send out more details after winter break, but if it's anything like the game, it's sure to be a hit.
About the Writers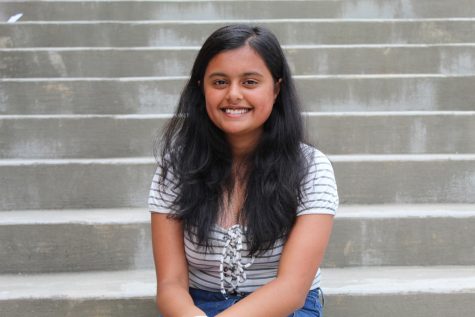 Naisha Roy, Copy Editor
Naisha Roy is a sophomore at SFHS and beyond excited to start off her first year as Copy Editor for 
The Bird Feed. 
Her sarcasm being her trademark to all who know her, she loves a good riddle or puzzle to challenge her mind. She also loves canvas painting. At home, she's usually cuddled with a good book - her favorites are the thrillers by Dan Brown. She's also a huge Potterhead, part of Ravenclaw, and Hermione Granger fangirl. She most relates to Chandler from 
Friends 
and considers herself a Taco Bell enthusiast. You can email her at 
[email protected]
.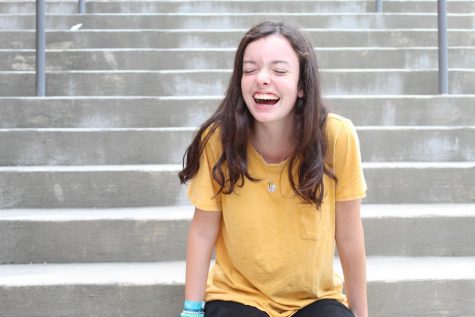 Sierra Wamsley, Editor-in-Chief
Sierra Wamsley is a senior at South Forsyth High School. She is beyond thrilled for her fourth year on
The Bird Feed
staff. You can often find Sierra splashing in the pool or writing a new story. She will be continuing on the South Forsyth Swim and Dive Team for the fourth year. She'll always have a big smile on her face and a positive attitude. Sierra spends the majority of her free time engaged in music. She is usually jamming out to pop music with her brothers in the car. One item that has always been on her bucket list for the future is visiting Greenland. You can reach Sierra on Twitter at
@wamsley_sierra
or email her at
[email protected]

.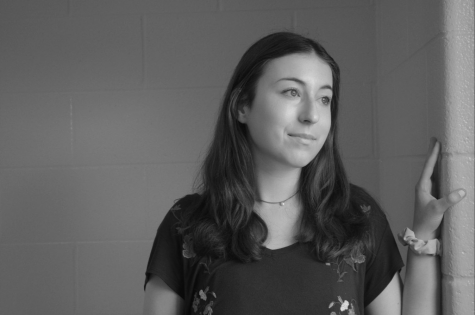 Alyssa Freyman, Editor-in-chief
Alyssa Freyman is a senior and is joining the journalism staff for her third year. You can usually catch her at a local bookstore or coffee shop, getting her caffeine fix. In her spare time, she enjoys jamming out to Coldplay and 70's and 80's rock or watching Netflix. Her latest binge-watch is
That 70's Show
, and she is currently re-watching
Parks and Rec
. She believes that Disney movies are always a good idea. Alyssa is currently a member of DECA, National Honors Society (NHS), National English Honors Society (NEHS), and National Latin Honors Society (NLHS). She loves to laugh (mostly at her own jokes). Her friends would describe her as adventurous; she likes to go zip-lining and rock-climbing. Don't ask her what her favorite book is; she loves them all. She enjoys taking photography, filming, traveling, and cheering on the Chicago Cubs. You can contact her at
[email protected]
.