Ending the fall sports season victorious
Hang on for a minute...we're trying to find some more stories you might like.
Girls tumble through the gym, performing their best moves in front of the watchful eyes of the judges. Boys race along the trail, imagining the moment they will be announced champions. The ball soars to the shortstop, with intricate footwork she moves over, grabbing the ball and making a clean through to first base for the out. The ball soars over the net at great speed and slams to the ground, the sound echoes through the gym and the spectators go crazy. The quarterback stands, scanning the space around him, looking for an open receiver when a body collides with his. It is a War Eagle sack, and the stands erupt with cheers. All of these sports have one thing in common, they have all ended. One with first place in state, one with second in state, and two region runners-up.

About the Contributor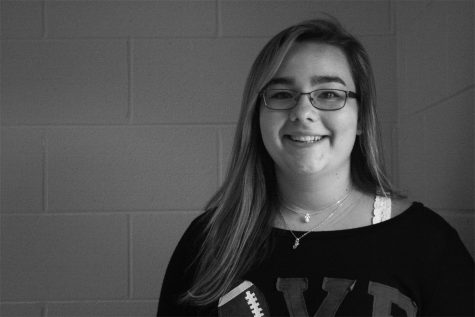 Kayleigh Emberton, Sports Editor
Kayleigh Emberton is a sophmore who is now in her second year of journalism. Kayleigh loves sports, especially baseball and football. Kayleigh is a die-hard fan of the Atlanta Braves and Indianapolis Colts. She loves the beach, camping, hiking, and other outdoor activities. When she isn't outside she is listening to music and dancing around the house. Kayleigh loves to be full of adrenaline so she enjoys action and horror movies, but every once in awhile a Disney movie really sets the mood. Her...