Winning the championship: South Forsyth's Marching Band
Elijah Cho, Opinions Section Editor
November 14, 2018
Hang on for a minute...we're trying to find some more stories you might like.
On Saturday, Nov 3, 2018, the South Forsyth Marching Band won first place at the White Columns Invitational in Milton High School. The band's 2018 show that won the honor was titled Inside Out, to which the band put much work and effort into. This performance was inspired off of Pure Imagination by Willy Wonka as the show's overarching theme as well as other works, such as some music dating back to Bach's works, Rite of Spring, Gymnopedies No. 1, and A-ha! The SFHS Marching Band, along with 18 other marching bands in the state, participated in this invitational and won the final championship. Several marching band competitions usually have their event split into two or three sessions because so many bands from different districts were present. However, this invitational was only in one session and there was no separate session needed for the morning and evening.
"I was sad that it was over, but I was happy that our hundreds of hours of hard work paid off," said sophomore Reesa Krosner.
Like last year, preparation for the competitions took many hours of practice and hard work for the band and its directors. Under the direction of Director Stephen Hendricks and Assistant Director Dixon Pendergrass, the band was able to put together a polished and professional show after three months of practice and rehearsals and four months of preparations on the directors' part.
"Things went pretty well. We've progressed far and started pretty good compared to last year since we didn't have to redistrict this year," SFHS band directors Stephen Hendricks and Dixon Pendergrass said.
This was the last competition for the marching band to finish off an successful season. The first was the Southern Invitational Music Festival hosted by Sprayberry High School, where South received first place as well. On Oct 27, South Forsyth also had the privilege to host the second competition of the season: the North Georgia Marching Band Championships. Although the marching band could not compete in the invitational, they were able to perform a successful show to the audience along with other school's bands.
This entire season has been full of major feats pulled off by the marching band. However, the band will have more performances to showcase; the Winter Guard and the Indoor Percussion are currently practicing for future events.

About the Writer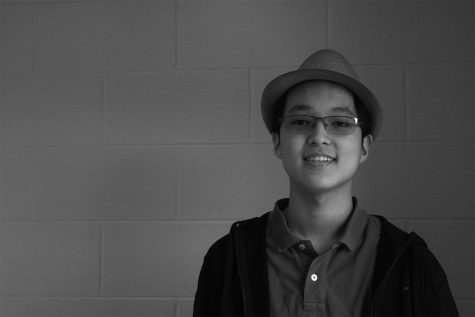 Elijah Cho, Opinions Section Editor
Elijah Cho is a sophomore in South Forsyth High School and is very grateful to be able to be in the Journalism group once again. Despite deciding to fully focus on academics instead of joining marching band this year, he's still doing his best to push through the difficult classes in his second year like AP World History. He loves to write short stories in his free time while listening to video game and anime soundtracks like Professor Layton or Undertale (when he's not too busy obsessing over character design or plot development). Either that, or you'll simply find him watching Psych, Youtube, or anime. As you can probably already tell, he's an enthusiast for music of many kinds, whether he's listening to 80's music, metal, classical, or playing the piano or trumpet. As this is his second year of high school, he hopes to be able to have more new experiences including Mock Trial. Although this is his first year in Journalism as the Opinion Sections Editor, he hopes he will be able to write many good Opinion articles and be a good contribute to the team and its newcomers. Check him out on Twitter
@TheCho_senOne
or contact him at
[email protected]
.