South's Softball team makes a grand slam in play-offs
Hang on for a minute...we're trying to find some more stories you might like.
South Forsyth High School has acquired a winning record of 10-14 this season and is preparing for the playoffs. Coach Davis' goal for the team is "to perform as a team at a high level to give ourselves the best chance to be successful", and they seem to be accomplishing it. The girls hosted their first game of the playoffs last week against Newton County. They won both games, leading them to the second round of playoffs and their next opponent: Mill Creek.
"I know it will definitely be a good match up." said senior Lauren Baccari. "We'll have to earn it. It won't be handed to us. I think that if we play the way we know how to play and stay within ourselves then I feel that it will take us."
Coach Davis has recognized the strengths of the team such as "attitude, effort, and hustle" while also realizing the weaknesses, "the team being comfortable in uncomfortable situations", and improving upon them. There is one big difference between this year and last year: there are more underclassmen than upperclassmen.
"As the older people in this team, it is imperative that we help the younger kids calm their nerves, especially during playoffs," described senior Kylie League. "We have to be leaders during the playoffs because it is something they have never experienced before […]. We are very young. We had a lot of seniors. I think 5 or 6. Most of them were starters so just filling in those gaps in the field was definitely different at the beginning of the year, but the younger girls have really stepped up […] this season."
The team is in preparation for the next game. Some, like senior Kayla Mayoros, are doing some things personally to prepare themselves.
"(I) stay hydrated, take care of my body and work hard at practice with everyone," she said.
South faced off against Mill Creek last year and won. The team this year believes they can do it again.
"I'm very confident," stated League. "You have to be confident going into these kinds of games because they're big games, but you also have to stay within yourself and […] try to be comfortable."
It's all a matter of teamwork, according to the players. A large part of the sport of softball is trust.
"Softball is very heavily relying on other people," explained Baccari. "It's a team sport, so it's really just trying to make sure that we all getting in reps when the time is a need and continue to work together to reach our goal."

About the Contributor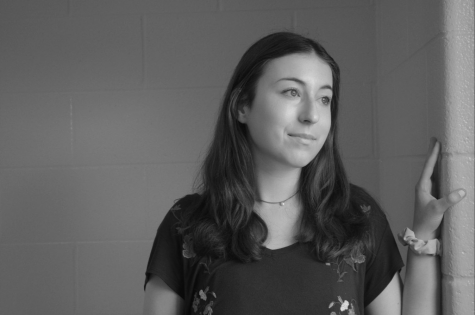 Alyssa Freyman, Editor-in-chief
Alyssa Freyman is a senior and is joining the journalism staff for her third year. You can usually catch her at a local bookstore or coffee shop, getting her caffeine fix. In her spare time, she enjoys jamming out to Coldplay and 70's and 80's rock or watching Netflix. Her latest binge-watch is
That 70's Show
, and she is currently re-watching
Parks and Rec
. She believes that Disney movies are always a good idea. Alyssa is currently a member of DECA, National Honors Society (NHS), National English Honors Society (NEHS), and National Latin Honors Society (NLHS). She loves to laugh (mostly at her own jokes). Her friends would describe her as adventurous; she likes to go zip-lining and rock-climbing. Don't ask her what her favorite book is; she loves them all. She enjoys taking photography, filming, traveling, and cheering on the Chicago Cubs. You can contact her at
[email protected]
.