Are proms worth the hype?
Hang on for a minute...we're trying to find some more stories you might like.
Ah, proms. The highlight of the year and the big event that ends an upperclassmen's year of hard work. Before prom, it is not uncommon to see students shuffling around stores in search of the perfect suit or dress, and pleading with parents for extra money in order to afford the best and greatest designer styles. And of course, how could anyone forget the infamous promposal and the anxiety of finding a date? There will undoubtedly be people who have no interest in going to big parties after prom or attending the event itself. However, many will feel pressured into going anyway, while asking themselves, "Are proms worth the hype?"
There are undoubtedly many reasons high schoolers and teenagers will give as to why everyone should attend prom. Many will claim that for seniors, prom is the last big event of a student's high school career. Others would also say that it is one of the few events of the year where spending a lot of money is worth it, particularly the expensive clothes and meals before or afterwards.
"I think people spend way too much money on prom because tickets are so expensive because of the costs of tuxedos and dresses and all," senior Trevor Lambert said. "But, in the end, I believe the money is worth it."
Another reason people may argue in favor of prom is that everyone else they know will be attending and it would feel strange to miss it. Some high school graduates would even say that proms are the most exciting, if not the most significant, memory that a high schooler can have. Overall, the annual prom is a very  important event for many high school students since it is perceived as a massive opportunity to have fun, spend time with friends, spend money, and create a memory to remember after high school.
Even though prom is prom, it doesn't mean that it's the only big event that everyone in high school has to look forward to. It is a momentous event for sure, but there are other events as well. Keep in mind that there are many other moments in high school to take note of and to reminisce fondly. Otherwise, has your entire high school career led up to this single event? What about graduation, that's important too!
"I don't think that proms are the best way to have fun and spend time with friends since they can be inefficient and are organized by someone else," junior Reagan Davis said. "That person in charge may not enjoy it as much."
Keep in mind that you and your friends can decide to participate in an outing together at the end of the year; one of  you could even host a party at the end of the year. I have personal experience in this area and I can safely say that these get-togethers still form fond memories. Also, prom preparations usually cost an exorbitant amount of money which require some form of financial obligation. However, as stated before, the prom is not the only option where money can be spent to enjoy something special. Personally, I have thrown two parties to celebrate an end-of-the-year occasion, and it costs about $50, which is much cheaper than $919 (the average amount a person spends on prom. More information here.)
So, in conclusion, there are many reasons to go to the prom, but in the end, it is simply not worth all the hype it receives. However, that is not to say that prom should be avoided by any means. Although Prom is still a great way to spend time with friends and have fun, it is also beneficial that people realize Prom is not a requirement. To those people who might feel compelled to go anyway, there are alternatives and other methods to have as much fun at prom night; it simply takes a little research.

About the Writer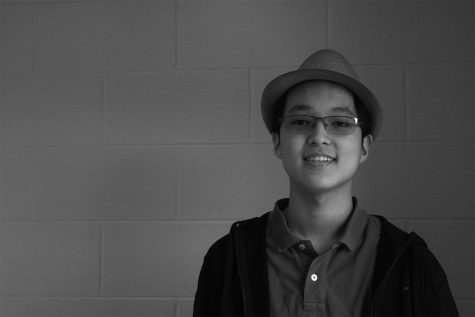 Elijah Cho, Opinions Section Editor
Elijah Cho is a sophomore in South Forsyth High School and is very grateful to be able to be in the Journalism group once again. Despite deciding to fully focus on academics instead of joining marching band this year, he's still doing his best to push through the difficult classes in his second year like AP World History. He loves to write short stories in his free time while listening to video game and anime soundtracks like Professor Layton or Undertale (when he's not too busy obsessing over character design or plot development). Either that, or you'll simply find him watching Psych, Youtube, or anime. As you can probably already tell, he's an enthusiast for music of many kinds, whether he's listening to 80's music, metal, classical, or playing the piano or trumpet. As this is his second year of high school, he hopes to be able to have more new experiences including Mock Trial. Although this is his first year in Journalism as the Opinion Sections Editor, he hopes he will be able to write many good Opinion articles and be a good contribute to the team and its newcomers. Check him out on Twitter
@TheCho_senOne
or contact him at
elijahchothebird

[email protected]
.